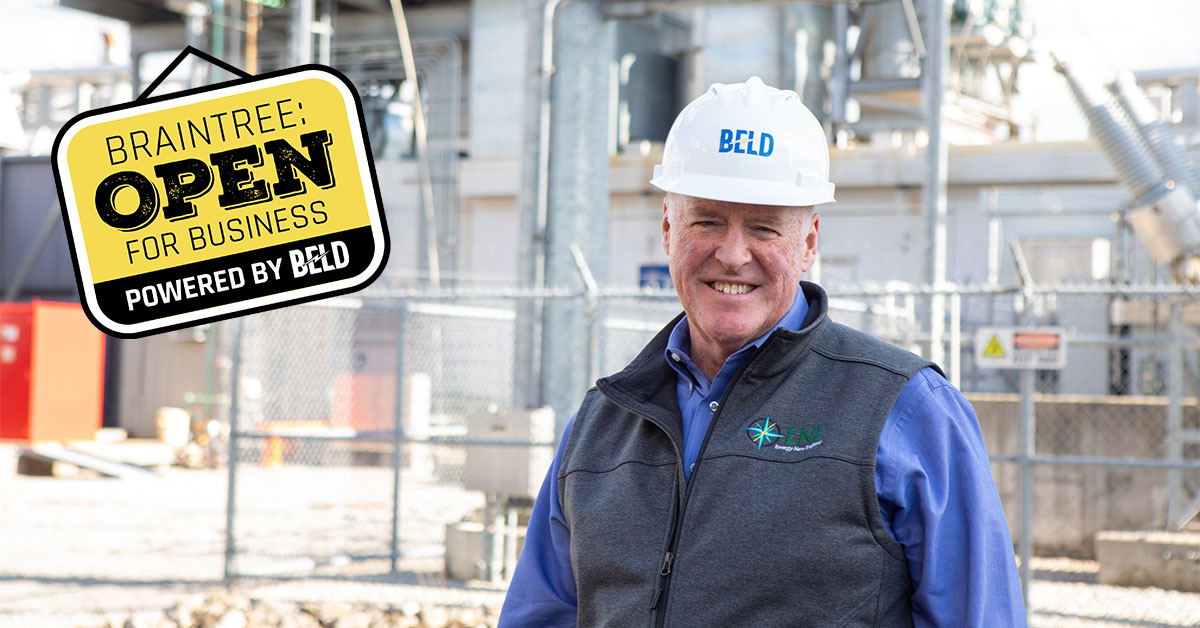 How BELD delivers electric savings and reliability for Braintree businesses
Braintree Electric Light Department (BELD) is one of 41 municipal power utilities in Massachusetts. In this interview, General Manager Bill Bottiggi talks public power 101, how BELD keeps rates low, and the story behind its "Braintree: Open for Business" campaign.
How much money can companies save on electric by doing business in Braintree?
Quite a bit. BELD's electric rates are about one third to one half of neighboring towns.
There are two parts to your electric bill: the supply rate, which is the energy that flows to your business or home, and the delivery rate, which is the cost of running the business.
BELD's rate is about 8 cents per kilowatt for energy and another 7 cents to run the business. We also give a half-cent discount for paying within 10 days, which most customers do. Investor-owned utilities are currently charging a total rate of 41 to 48 cents per kilowatt.
If you own a shop in the Landing or Braintree Square or South Braintree Square, you could save hundreds of dollars per month on electric.
For a restaurant running several appliances, or a large office suite in Braintree Hill Office Park, you're saving thousands per year. And for a large retail or industrial space, you're talking tens of thousands.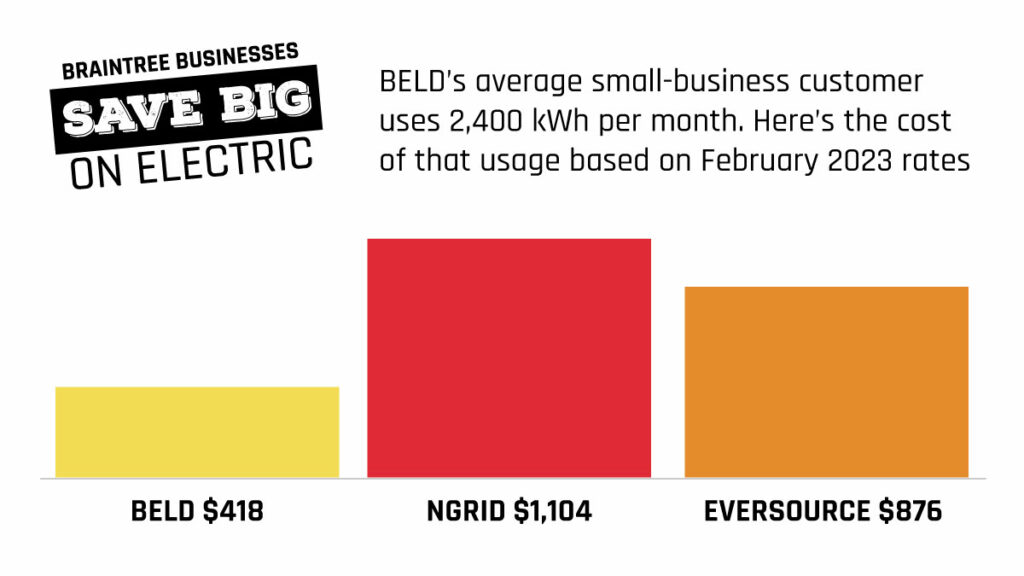 Where does Braintree's power come from?
We source it from a regional power grid, and we also produce our own power.
All of New England's power plants—whether they run on natural gas, oil, hydropower, or renewables like solar and wind—feed into a central transmission system. That grid also acts as a wholesale electricity market.
Think of it like one big bowl of electrons. The plants pour into the bowl, and every city and town has a straw in the bowl, sucking out power.
In Braintree, we buy electricity from companies that put power into that pool, but we also sell into it because we built our own power plant in 2009. Very few municipalities have their own power plant. We don't run it all the time, but when it runs, it makes money for us.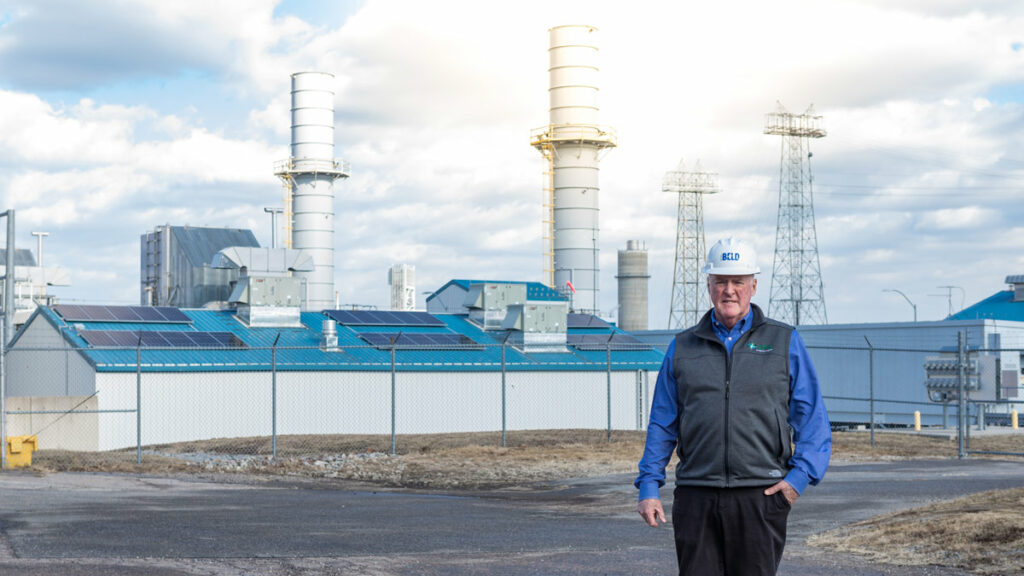 How does BELD keep its electric rates so low?
Lots of reasons. As I mentioned, we have our own power plant that generates revenue. The plant is a financial asset.
Another reason is our structure as a municipal, nonprofit power utility. We're not looking to make money for shareholders, we're looking to keep our rates as low as possible. All we really care about is keeping our customers happy. [laughs]
Municipal power utilities also buy power differently. Investor-owned utilities are very heavily regulated. They're required to buy short-term power for their customers every six months, so their rates are subject to market conditions. When there's a natural gas shortage like we saw in New England this winter, their rates spike.
On the other hand, municipal utilities are efficiently run and locally controlled, so the state lets us contract for power as long as we want. For example, BELD has a 15-year deal to buy wind power in Maine, and we own 7.5 megawatts of a nuclear power plant in New Hampshire. Those long-term agreements really keep our rates stable.
"We want to get the word out that BELD's very low electric rates make Braintree an attractive place to open a business. We power everyone from small business owners to the South Shore Plaza and everything in between."

–Bill Bottiggi, BELD's General Manager
There's a saying in town, "The power never goes out for long in Braintree." How does BELD provide such reliable service?
We spend a lot of money on capital improvement every year, most of it in the electric delivery system. If we let our infrastructure get old, we'll never catch up, so we rebuild substations, rebuild circuits, and replace poles. We've replaced 800 rotted poles in Braintree since 2015, which makes them less likely to fall in a storm.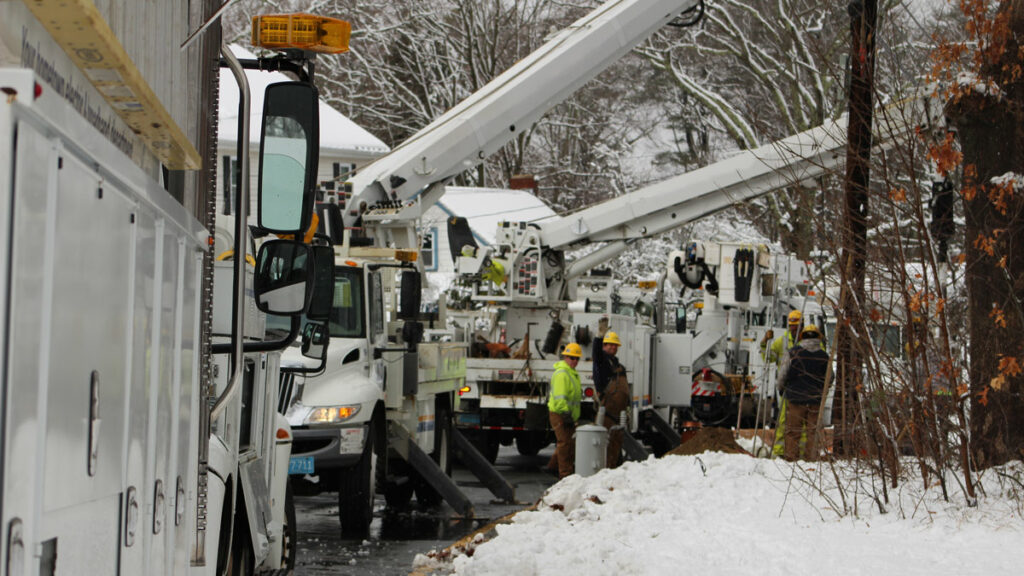 The other reason we're reliable is we take care of our employees, and they work very hard. Our storm preparedness is the best in the business and our linemen always come in right away when we have an outage. We're even a go-to municipality for mutual aid, helping other towns out when they need us.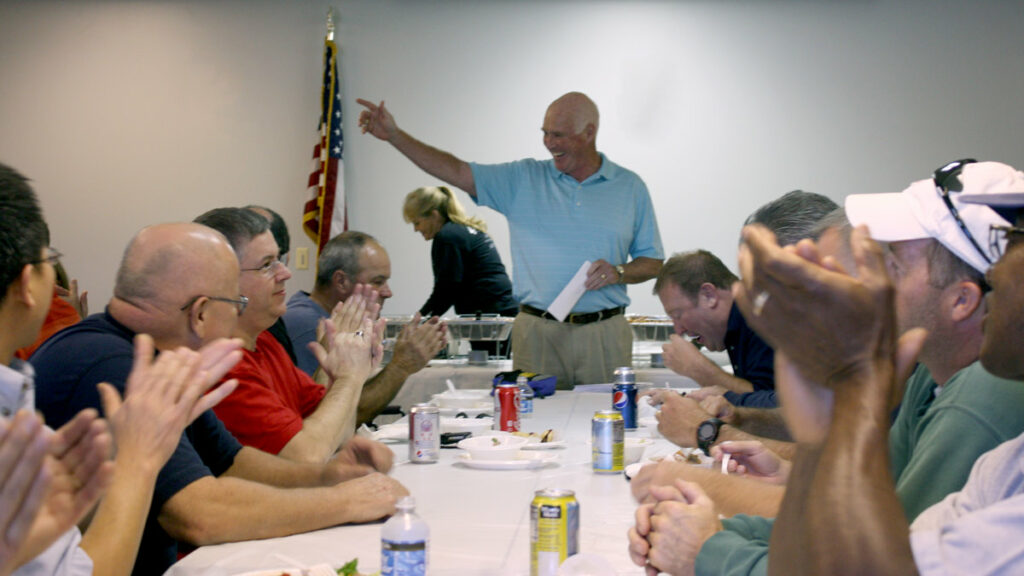 Our customer service representatives also go above and beyond to support our business customers. They notify landlords when tenants are moving in or moving out. They provide documentation for financial reports. If a business customer is doing new construction or a build-out, we'll work closely with Braintree's building department to make sure electric permitting and approvals move as fast as possible.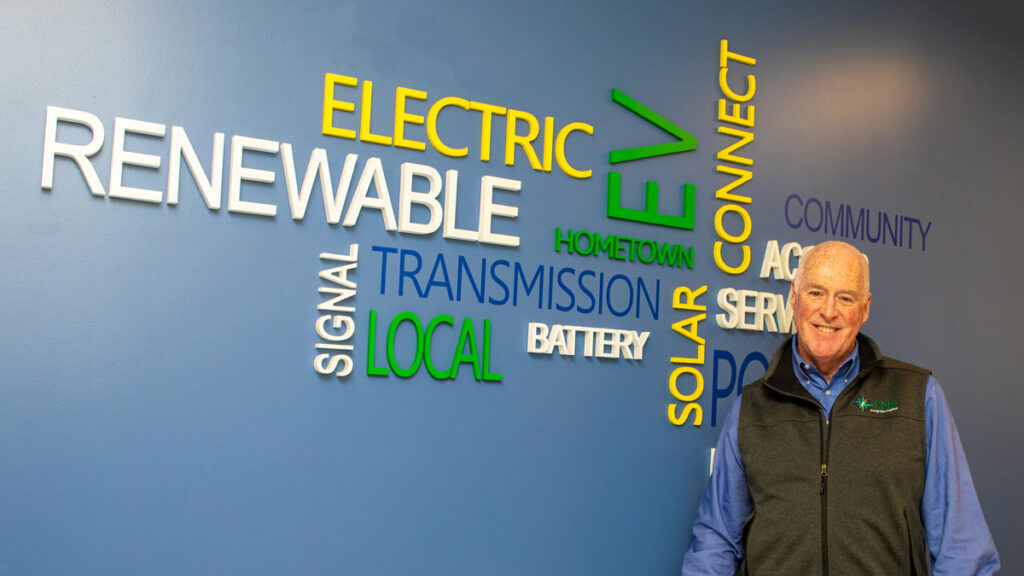 What's the story behind the "Braintree: Open for Business, Powered by BELD" campaign?
We care about business owners in Braintree because we're a community-owned nonprofit, and we want to help make our town a great place to live and work. If BELD can support local businesses with some free marketing and exposure, that seems like the right thing to do.
The other reason is financial. We want to get the word out that BELD's very low electric rates make Braintree an attractive place to open a business. We power everyone from small business owners to the South Shore Plaza and everything in between.
Our electric load has been dropping over the past 20 years, mainly due to energy conservation, so we can accommodate a 25 percent increase in load over the next five years.
If we bring more businesses to town, we can spread out our fixed costs over a larger load, which helps keep rates down. That's another difference between us and investor-owned utilities. They would take those savings as profit. We use it to lower rates. The more business Braintree has, the better off it is for everyone.
Braintree: Open for Business, Powered by BELD is a campaign celebrating the business leaders, companies, and ideas that enrich our community.
Explore These Business Spotlights