137 Elm St, Braintree, MA 02184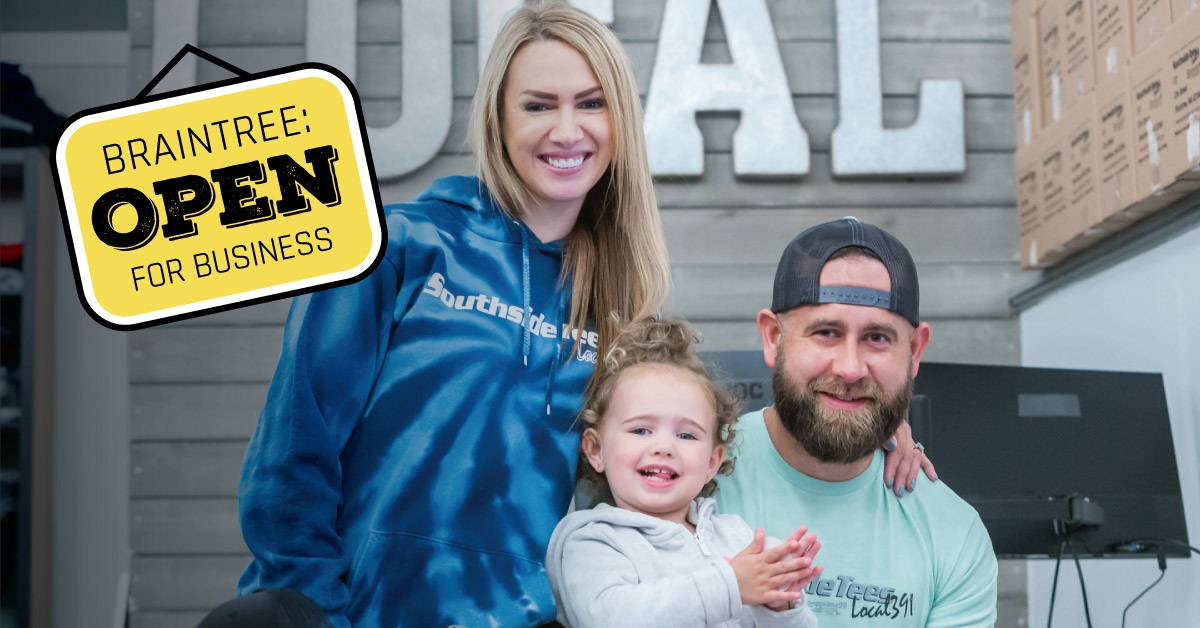 Southside Tees custom apparel captures the spirit of Braintree
Braintree: Open for Business salutes Southside Tees, a silk screen and embroidery company, owned by Sean Conroy. Locals know Southside for its passionate support of schools, youth sports, charities and unions. Click through for a behind-the-scenes look at the shop!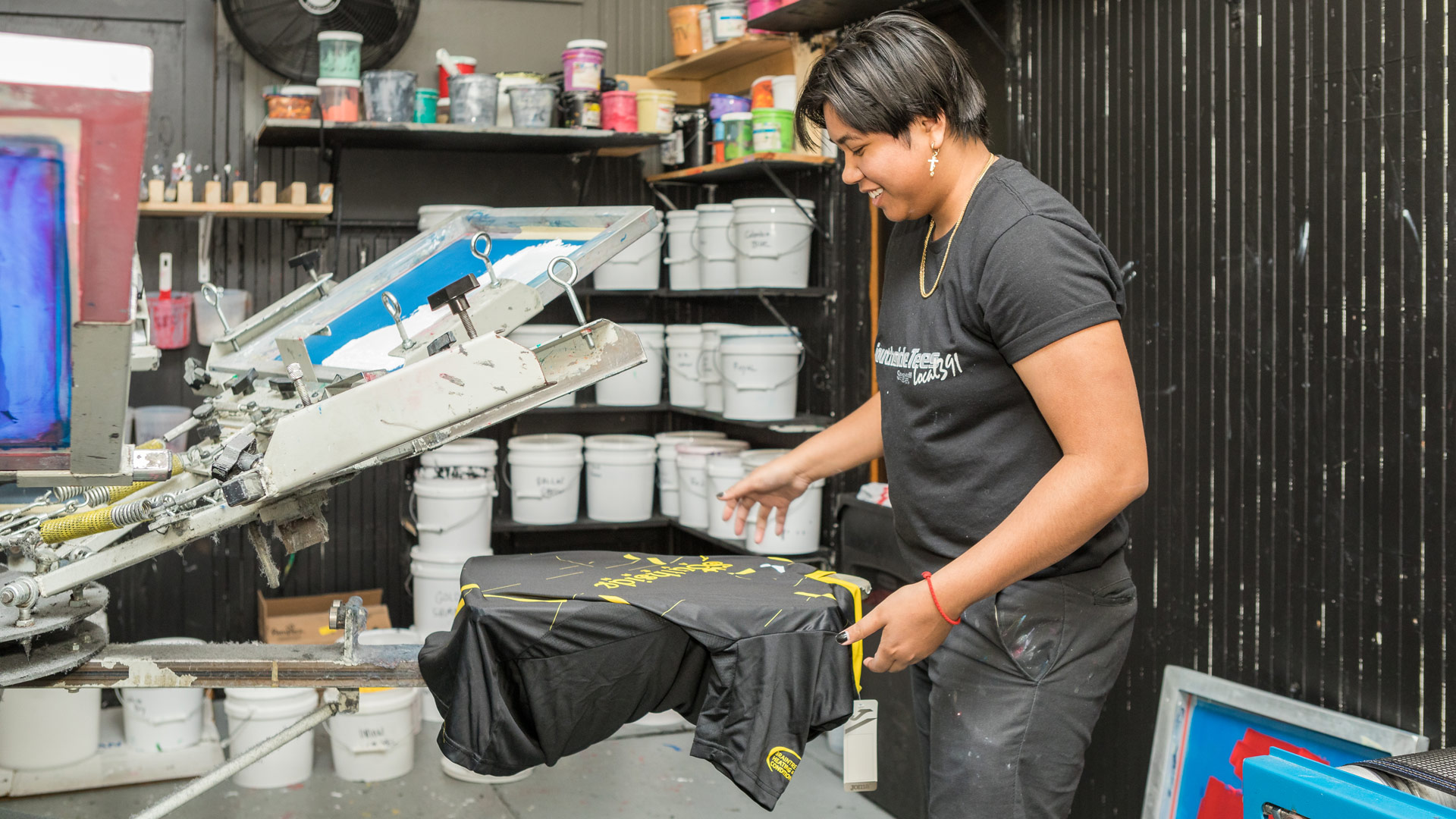 Located at 137 Elm Street in Braintree, Southside Tees provides silk screening, embroidery, graphic design and custom apparel. The company employs three people and sells via an e-commerce site and mobile truck.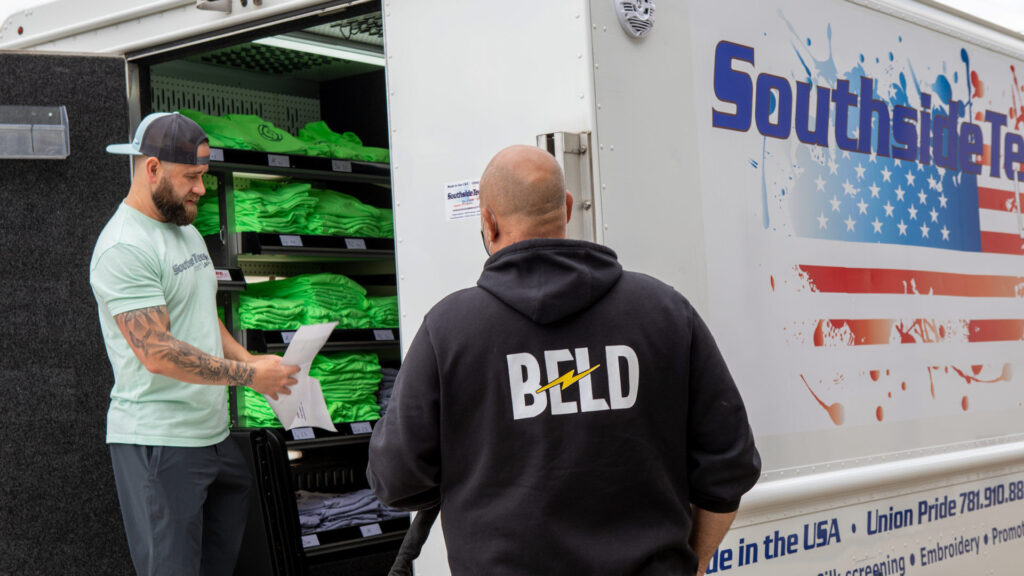 Sean Conroy purchased his first print press in St. Louis about 20 years ago. He also co-owns Southside Tavern in Braintree. "Braintree is a great community. We look out for each other," he says. (Pictured above with Jim Ritchie of BELD.)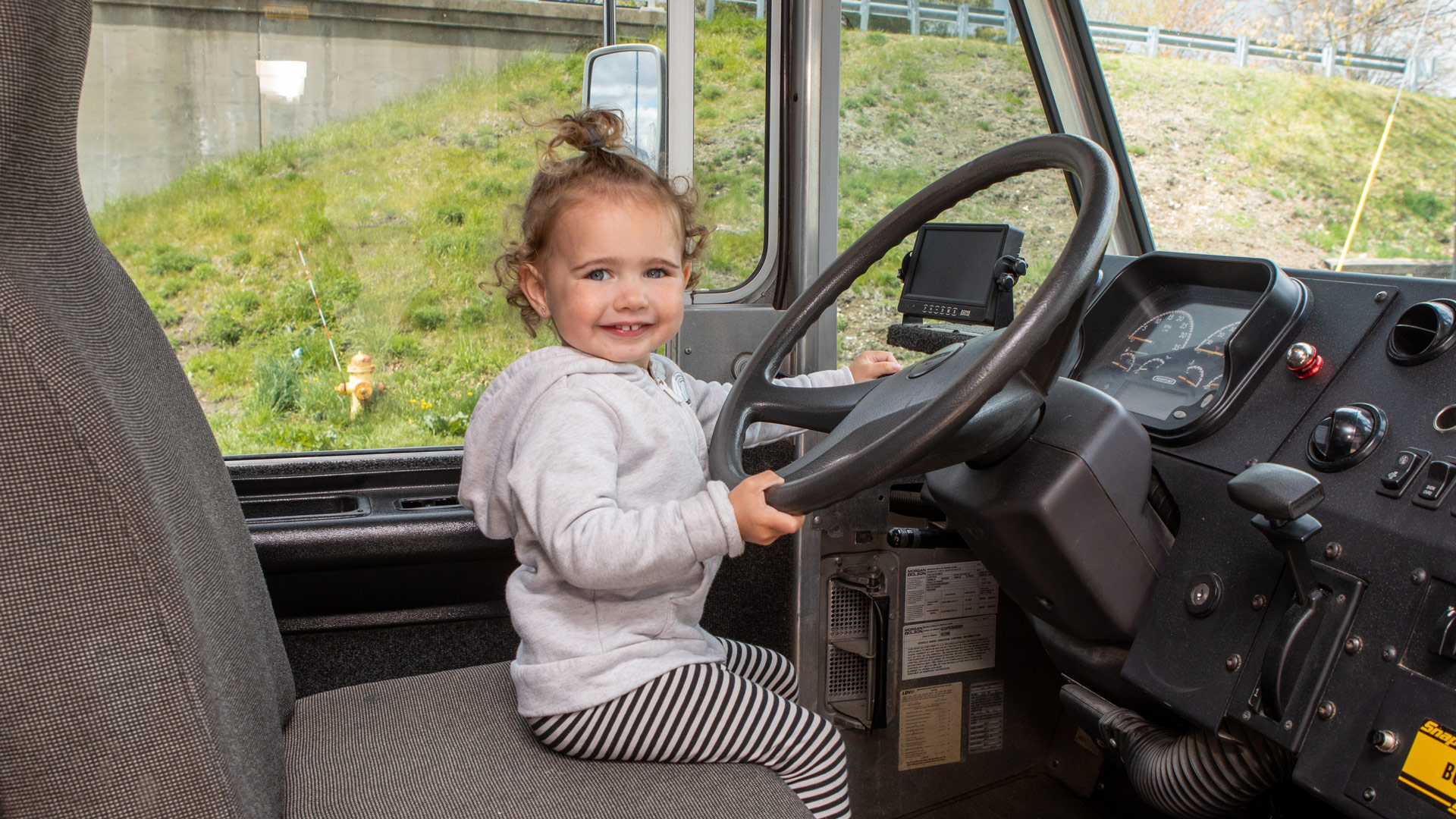 Sean's wife, Melissa, also works at the shop, and their daughter, Paxtyn (pictured), is in charge of truck deliveries. She has a big brother, Cam.
Visit Southside Tees website to learn more about this business.
Braintree: Open for Business, Powered by BELD is a campaign celebrating the people, companies, and ideas that enrich our community. Share this post to spread the word and help us find new businesses to spotlight!
Photos by Sally Bowen Photography