Braintree's 4th of July Celebration Committee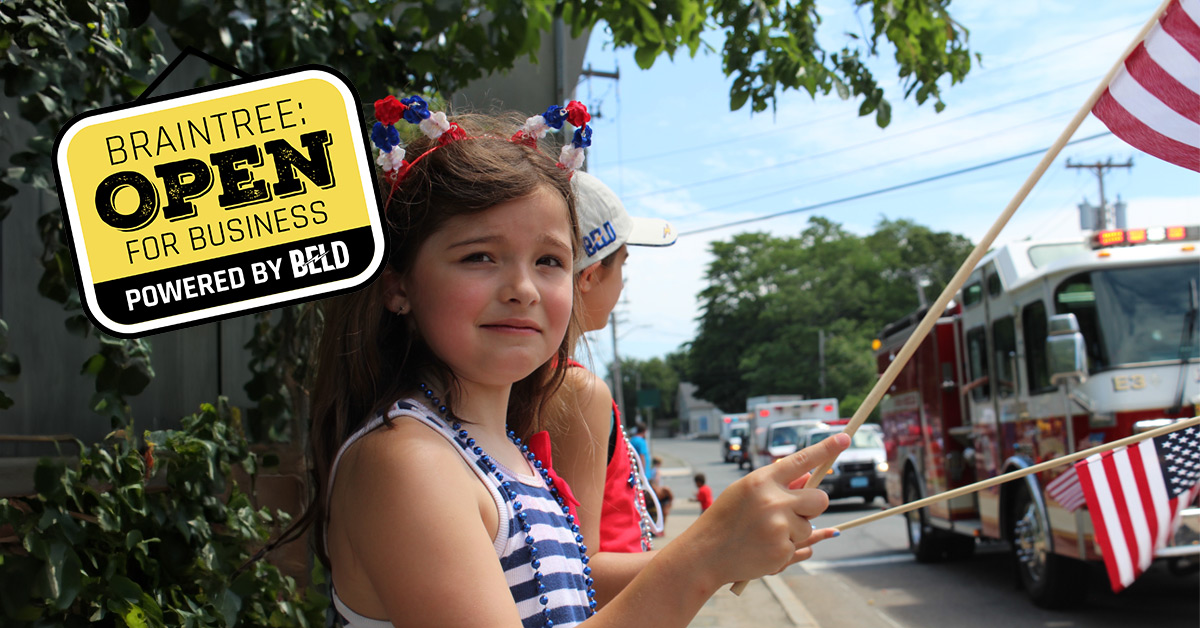 Braintree Day turns 50! July 4th committee plans for parade, concert, fireworks
Braintree residents: Get ready for "Braintree Day," our community's annual 4th of July celebration and one of the largest Independence Day events south of Boston.
The daylong extravaganza will take place Saturday, July 1, and this year marks the 50th anniversary.
"We like to think that we kick off the summer," said Sean Powers, chair of the Braintree 4th of July Celebration Committee. "We always try to come up with new ideas and offer something for everyone."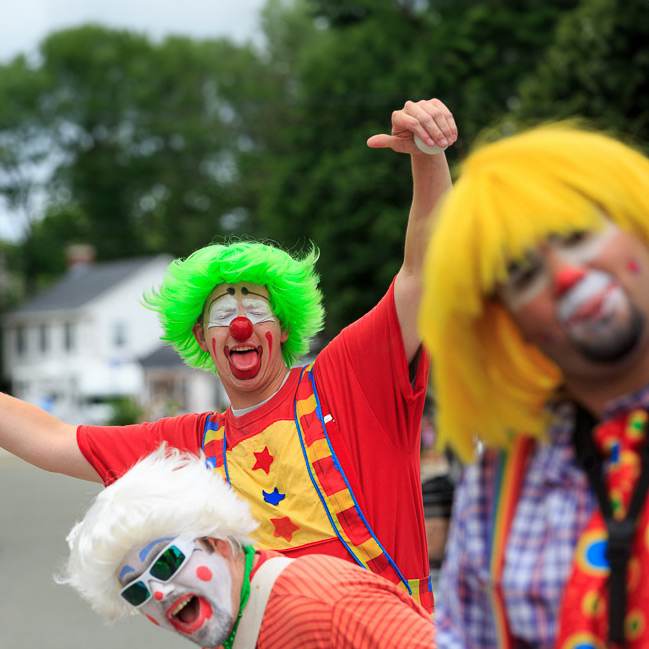 What to Expect
The Stars & Stripes Parade begins at 11:45 a.m. The route starts at the Registry of Motor Vehicles on Plain Street and runs up Hancock Street, through South Braintree Square, onto Washington Street, past Town Hall and ends at Hollis School at 482 Washington Street.
The festival starts at 4:00 p.m. at Braintree High School and will feature 15 food vendors, a pop-up makers market, petting zoo, gaming RV, balloon art, air brush tattoos, youth games and obstacle courses, and much more.
The concert runs from 7:00 to 9:00 p.m. at the high school with Ryan Faraday (country acoustic) followed by Boat House Row (yacht rock).
The fireworks go off at 9:30 p.m. and are viewable from the high school, Sunset Lake, and surrounding neighborhoods.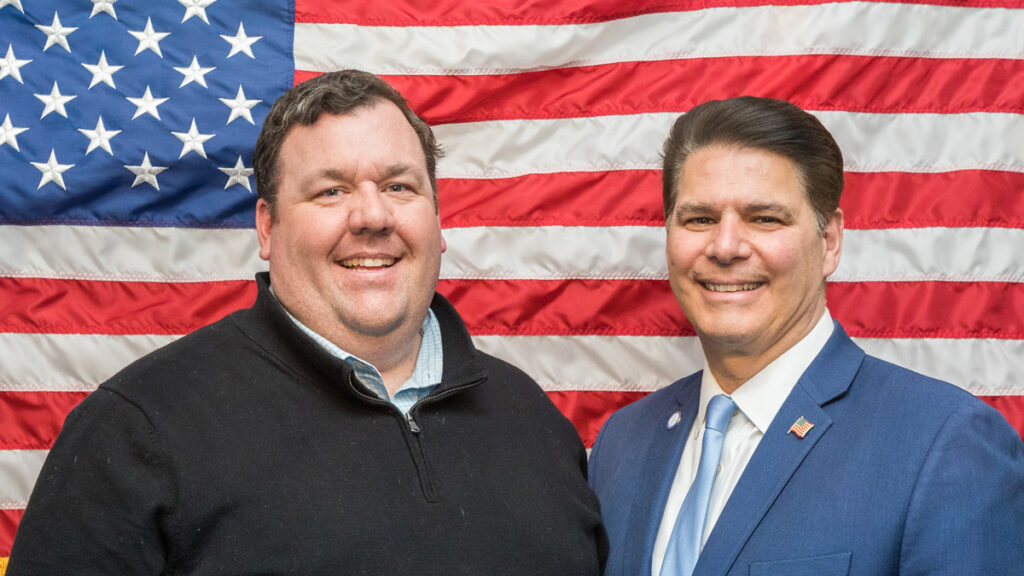 An Event Steeped in Tradition
Mayor Charles Kokoros grew up in town and fondly recalls walking from his house to the high school to see the fireworks as a boy.
"Braintree Day, as we call it today, was really something that every kid looked forward to and we still look forward to, as kids at heart today," the mayor said. "This event is one of the reasons why Braintree is the greatest place to live."
Planning takes a year, and this is Sean's 22nd year helming the celebration committee.
"It's a town-wide effort of people working so hard to make sure the day is spectacular," Sean said.
He credited the police and fire departments, emergency management, and department of public works for pitching in. The late Nelson Chin, Braintree's former director of community events and recreation, also contributed mightily to the celebration's blueprint.
Fun Facts About Braintree Day
The Braintree 4th of July Celebration was founded in 1973.
The first fireworks show was held on the field behind Hollis School. One year, a fireworks shell veered off course and set a lumber yard on fire, prompting a relocation of the event.
It takes about an hour for parade marchers to walk the route. "We offer a nice, well-balanced parade that is just the right size, not too big, not too long," Sean said.
The fireworks show is run by American Thunder Fireworks in North Reading.
Thanks to the 2023 Business Sponsors
The Celebration Committee is a 501(c)(3) charitable organization and relies on private donations to cover a majority of its budget.
Presenting Sponsors
Signature Sponsor
Red, White & Blue Sponsors
Blue Hill Cemetery
Brewster Ambulance
Clements Investments
D&N Home Delivery
F.X. Messina Enterprises
Fasano's Catering
Flatley Company
Herbst Law Group
Life Community Church
Mayor Charles Kokoros
Means Precast Co. Inc.
Richard J. Valentine Companies MBA
Southside Tavern
Freedom Sponsors
Braintree Rug Co.
D'Mary Cleaning Service, LLC
Fireking Baking Co.
Fleming Bros. Construction
Frye, Blume & Carloni, Inc.
Independence Manor
P.S. Gourmet Coffee
Robelle Industries
Summit Energy
Sweeney Brothers Home for Funerals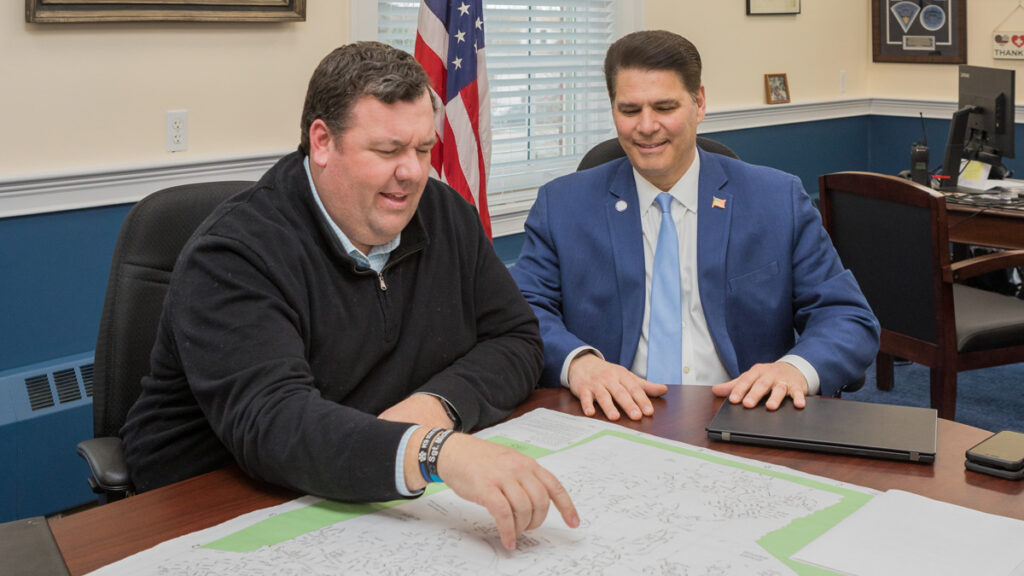 Sean's favorite part of the day isn't the parade or fireworks but the relative quiet of sundown.
As the spectator field fills up with people, he strolls around by himself to reflect on the happy scene.
"Families with kids have their blankets spread out. The glow sticks are out. Maybe they're eating fried dough or a hotdog. And when that first shell goes off, there's a whole weight that comes off me. We can celebrate and say, 'we did it,'" Sean said.
If you are a Braintree resident and would like to contribute, look for a donation envelope in your June electric bill from BELD. Visit the Celebration Committee's website for more information.
Braintree: Open for Business, Powered by BELD is a campaign celebrating the business leaders, companies, and ideas that enrich our community.
Story by Vibrancy Communications.