39 Adams Street, Braintree, MA 02185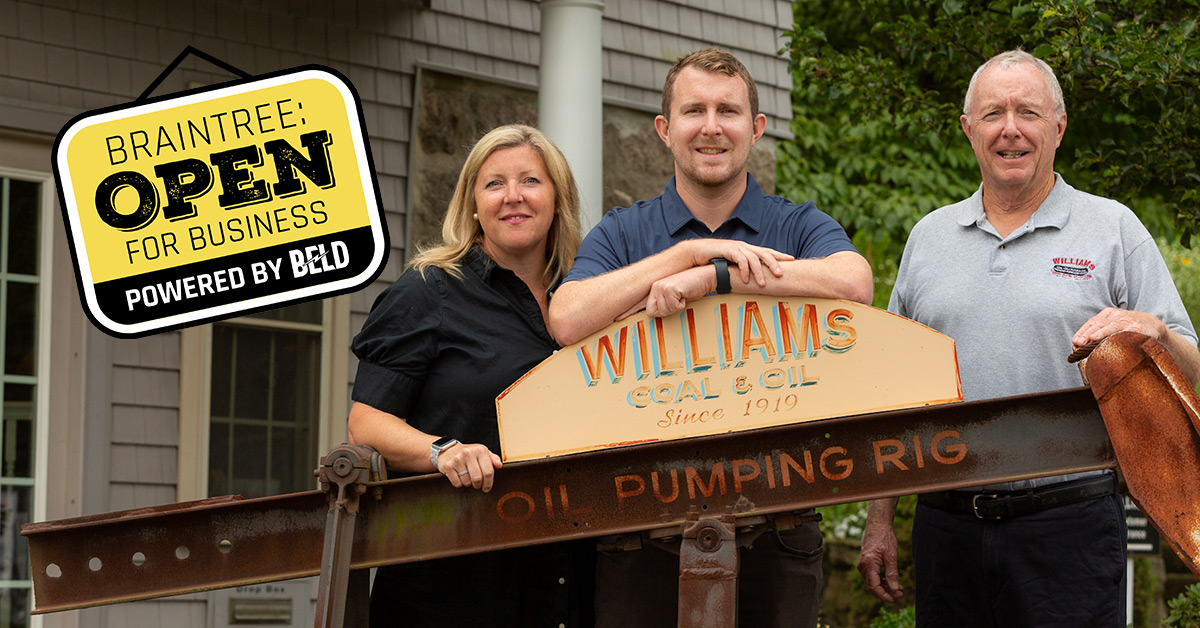 Williams Energy: Fourth-generation family business fuels Braintree
Williams Energy is one of Braintree's oldest businesses.
Founded 104 years ago, the company provides heating fuels, heating and cooling installation and service, and plumbing and electrical services. It employs 63 people and operates a fleet of 10 oil trucks and 20 service vans.
Braintree: Open for Business recently talked with siblings Gavin Williams and Lindsey (Williams) McLean, who represent the fourth generation of management, along with their father, Brian Williams, who led the company for three decades.
Gathered in the wood-paneled conference room of their office, the three talked about family bonds, evolving with the times, and energy-saving tips for homeowners.
---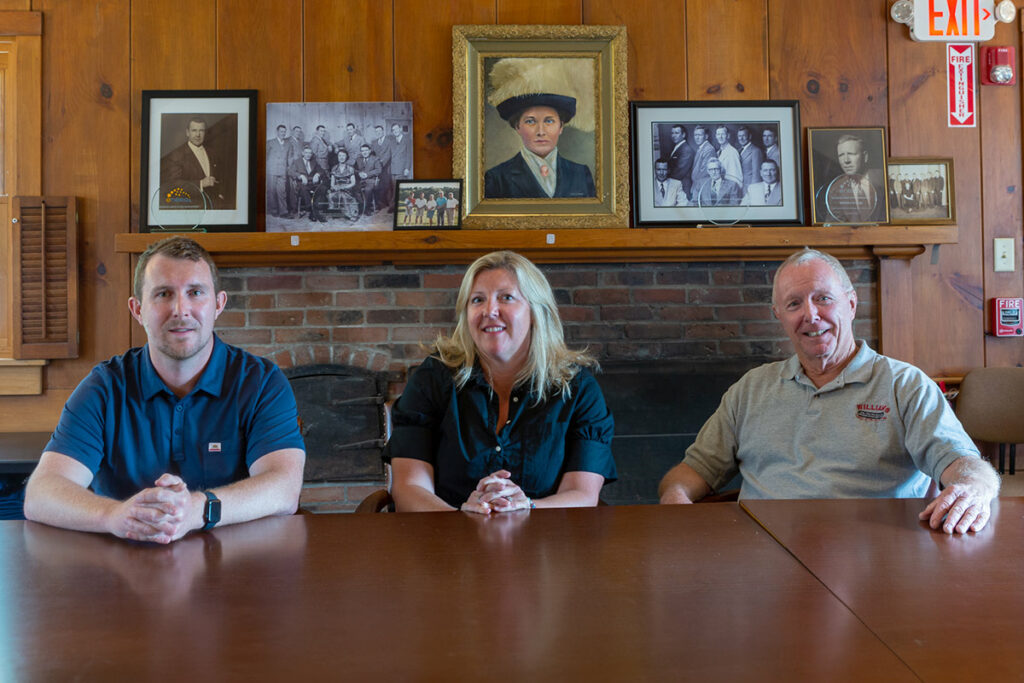 ---
From Braintree to Beijing: a brief history
In 1919, George Arthur Williams purchased seven acres of land on Adams Street in Braintree, where the Williams Energy office and yard still operate today.
George and his seven sons and daughter were in the lumber and construction business. They built custom homes, banks, and commercial buildings. One son launched an oil spinoff, another got into coal, and a third was a plumber. It was a full-service operation.
"At one time they had over 100 carpenters here building homes," explained Brian, one of George's grandsons. He remembers working as a kid alongside his grandfather in the 1950s: "I used to go in every Saturday and sweep sawdust in the mill building."
---
Brian took the helm in the 1980s and accelerated the shift from coal to oil delivery while diversifying into other energies.
Fast forward to 2014—and the other side of the world.
Gavin, a recent college graduate, had been living in Beijing, China, for a year, studying Mandarin Chinese and teaching English.
He and Brian caught up on life every Sunday through Skype videoconferencing. One of those calls led to an epiphany for the younger Williams.
"I was in the lobby of the campus talking to my dad about human resources and issues going on in oil, and I thought, 'What am I doing on the other side of the world talking about these things, and why am I even talking about these things?" Gavin recalled with a laugh. "And I realized it was because I actually like the business."
He moved home and joined the company. As president, his top priorities include heating and cooling technologies and energy conservation trends.
Lindsey McLean, sales manager, said it is an honor to meet with residents in their home and continue her family's legacy. "All the history here, the hard work—it really feels important to me."
---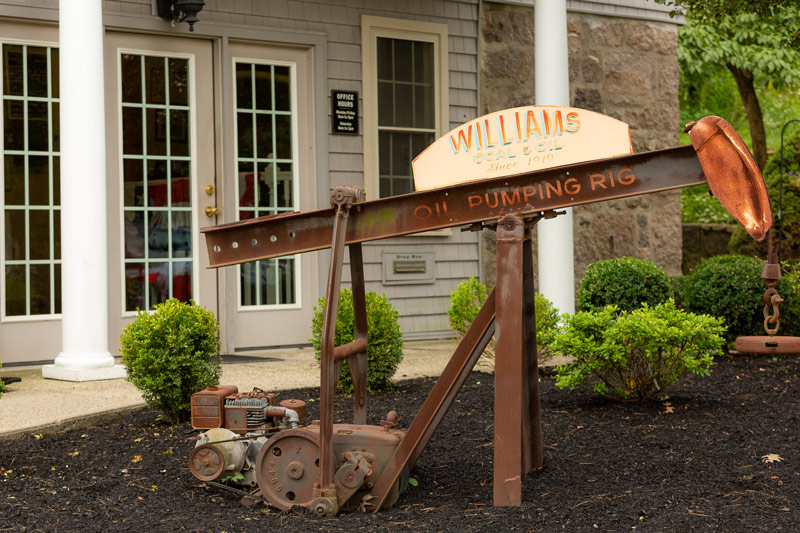 ---
Teaming up with BELD to promote energy savings
Homeowners have more ways than ever to save money on energy. "We're playing our part every day to help clean up the environment and decrease people's carbon emissions in small ways that build up a lot over time," Gavin said.
Williams Energy provides Bioheat fuel (an oil blend made from natural, renewable resources) and electric-powered heat pumps. Service technicians tune up boilers and furnaces to run as efficiently as possible.
The company also refers customers to BELD's energy saving programs and rebates.
Williams Energy even reduced its own carbon footprint. In 2020, the company installed rooftop solar panels and an electric vehicle charging station, taking advantage of BELD's commercial rebate program and Energy New England partnership.
---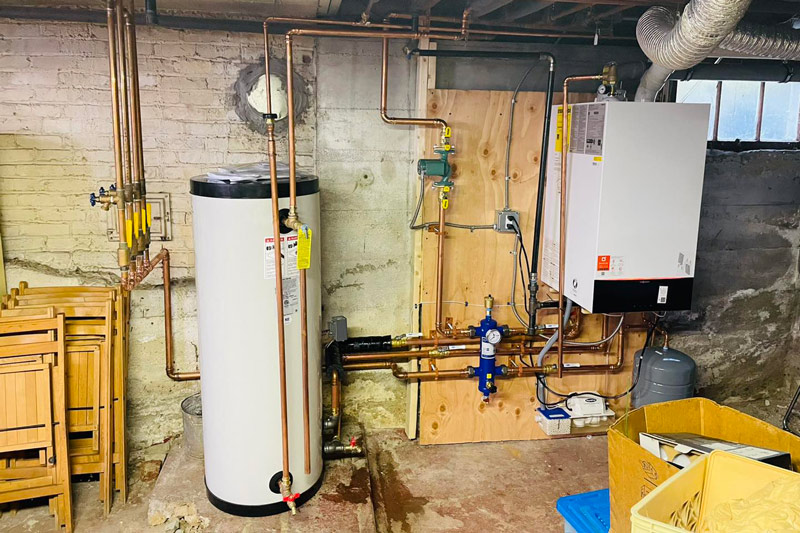 ---
Supporting the Braintree community
Active in town, Williams Energy has sponsored the Braintree 4th of July Celebration, Braintree Historical Society, East Braintree Little League, and Meals on Wheels. Gavin is a Braintree Chamber of Commerce board member and past president of the Braintree Rotary.
From time to time, he even uses his conversational Mandarin on the job.
"If I'm with a customer and my Chinese is better than their English, I'll use it to get on the same level and establish that friendly relationship. It's a small thing but it breaks the ice," Gavin said.
Braintree: Open for Business, Powered by BELD is a campaign celebrating the business leaders, companies, and ideas that enrich our community.
Story and video by Sarah Welch DeMayo, Vibrancy Communications.