1 John F Kennedy Memorial Dr, Braintree, MA 02184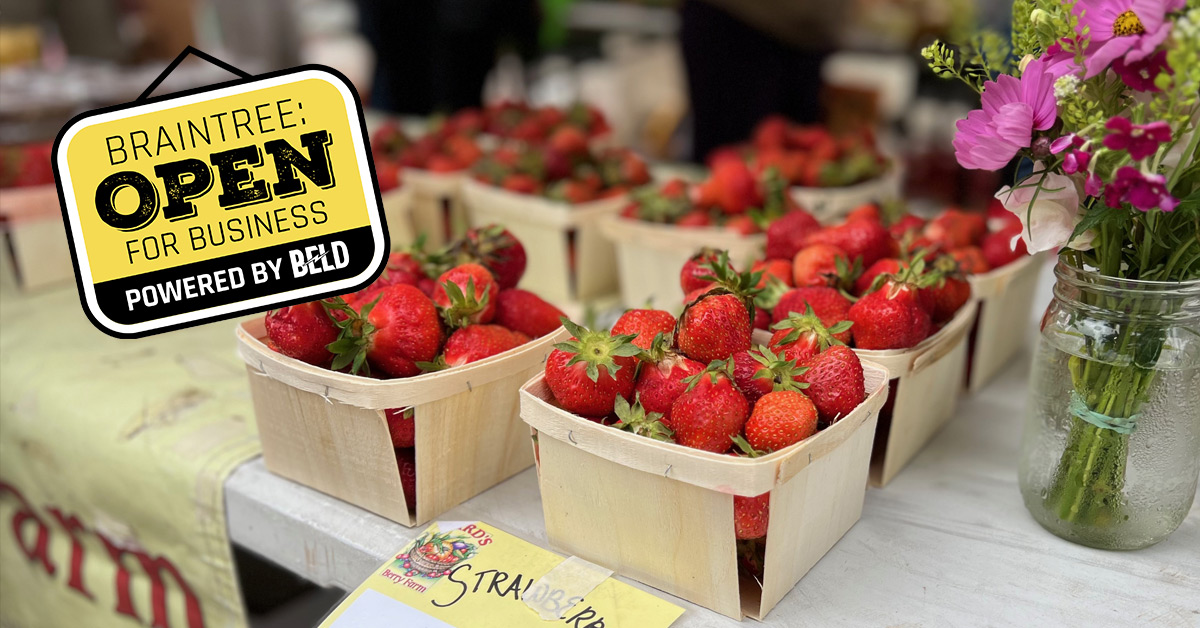 Your A to Z guide to the 2023 Braintree Farmers Market
Fresh foods and good cheer were abundant at opening day of the Braintree Farmers Market on June 17.
The welcome reunion at Braintree Town Hall featured more than 30 local farmers and specialty foods proprietors. They will be back every Saturday from 9:00 a.m. to 1:00 p.m. through October 14, plus on November 18 for Thanksgiving.
"What makes our market special is our vendors, who are very diverse. We sell a little of everything here," said Donna Ingemanson, who manages the market. She added that Braintree's highway accessibility and small-town feel make it especially attractive to vendors.
"We have a good following here," said Joe Beaulieau of J.H. Beaulieau Livestock and Produce Farm. He has showcased his grass-fed beef products at the Braintree market since it launched in 2009.
Vendor line-up
For a lay of the land, read ahead to see which companies you'll find at the market this season. (Tip: Jot down your shopping list ahead of time!) Here are the categories:
Braintree Vendors
Produce
Baked Goods & Sweets
Meats, Fish & Eggs
Natural Foods & Products
BELD
---
BRAINTREE VENDORS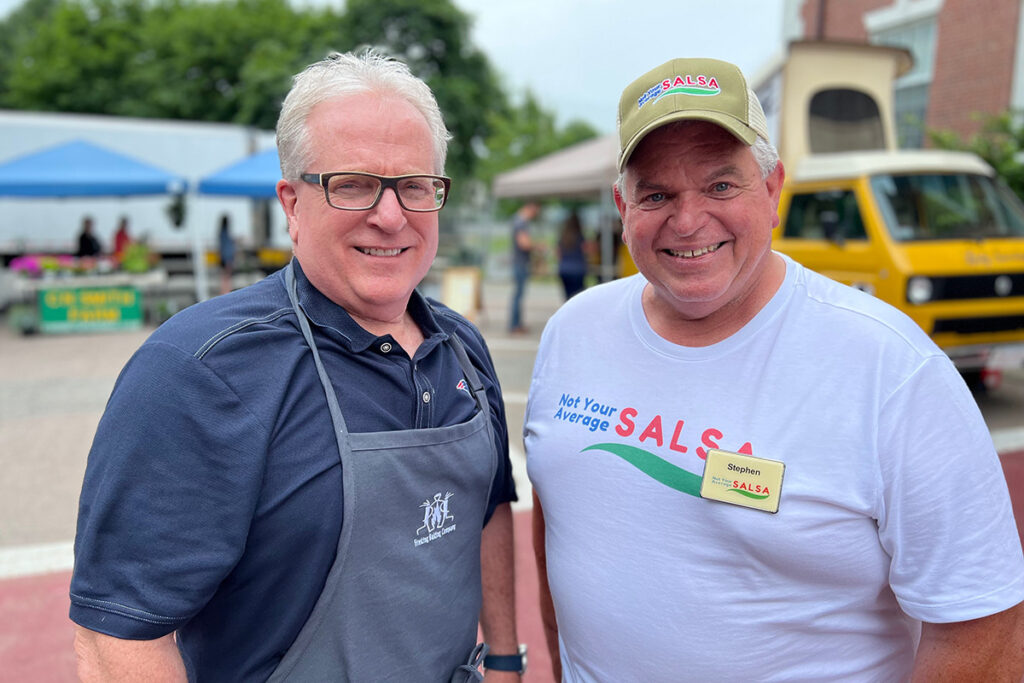 ---
Fireking Baking Company bakes artisan breads and rolls for food service, retail, and private labeling. Its 200,000-square-foot facility is located on Campanelli Drive in Braintree.
Owner Gregory Acerra founded the company in 1995 and was national runner-up for the 2022 Small Businessperson of the Year from the U.S. Small Business Association.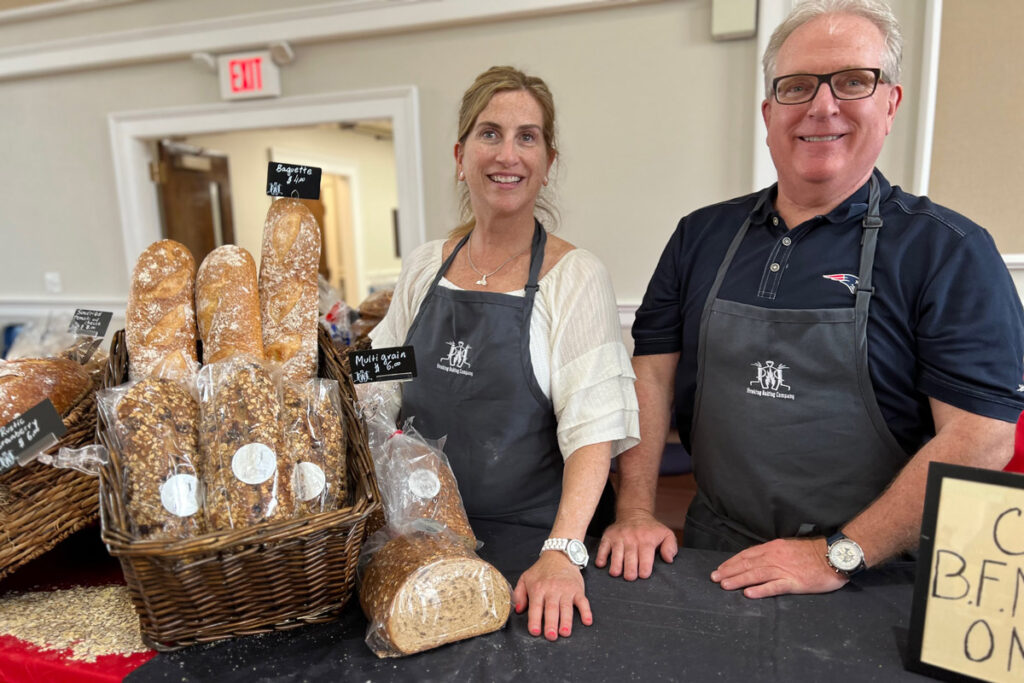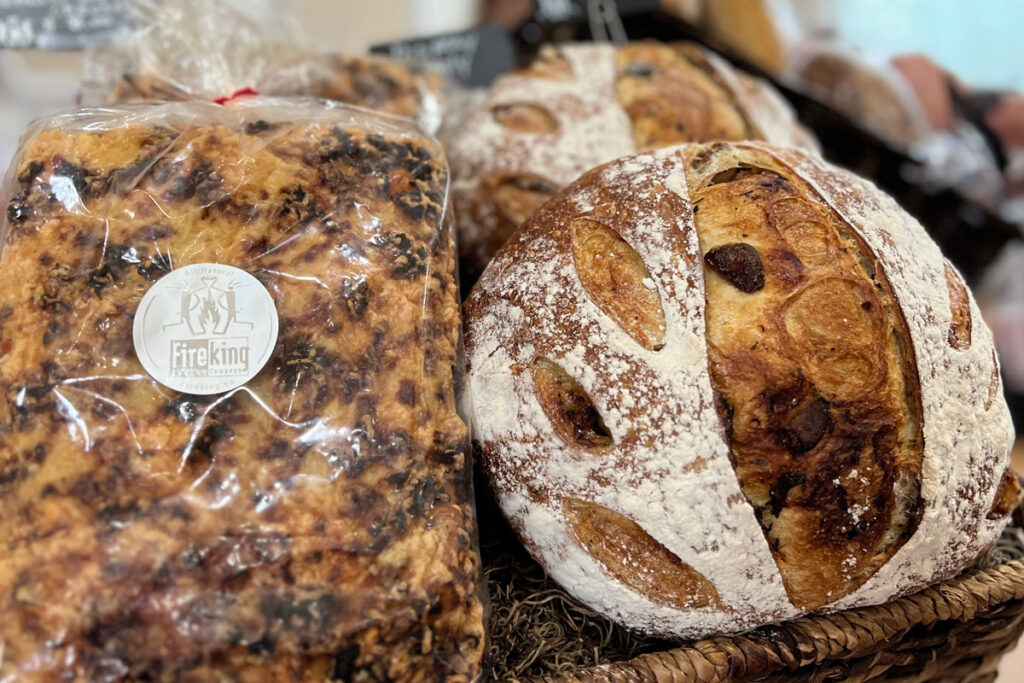 ---
Stephen and Elizabeth Maglio of East Braintree are the faces behind Not Your Average Salsa, which specializes in small-batch, vegan salsas and spreads.
A former restaurant head chef, Stephen is also a 24-year bus driver for Braintree Public Schools. Elizabeth is Braintree's district 3 town councilor.
Read more in our Not Your Average Salsa company spotlight.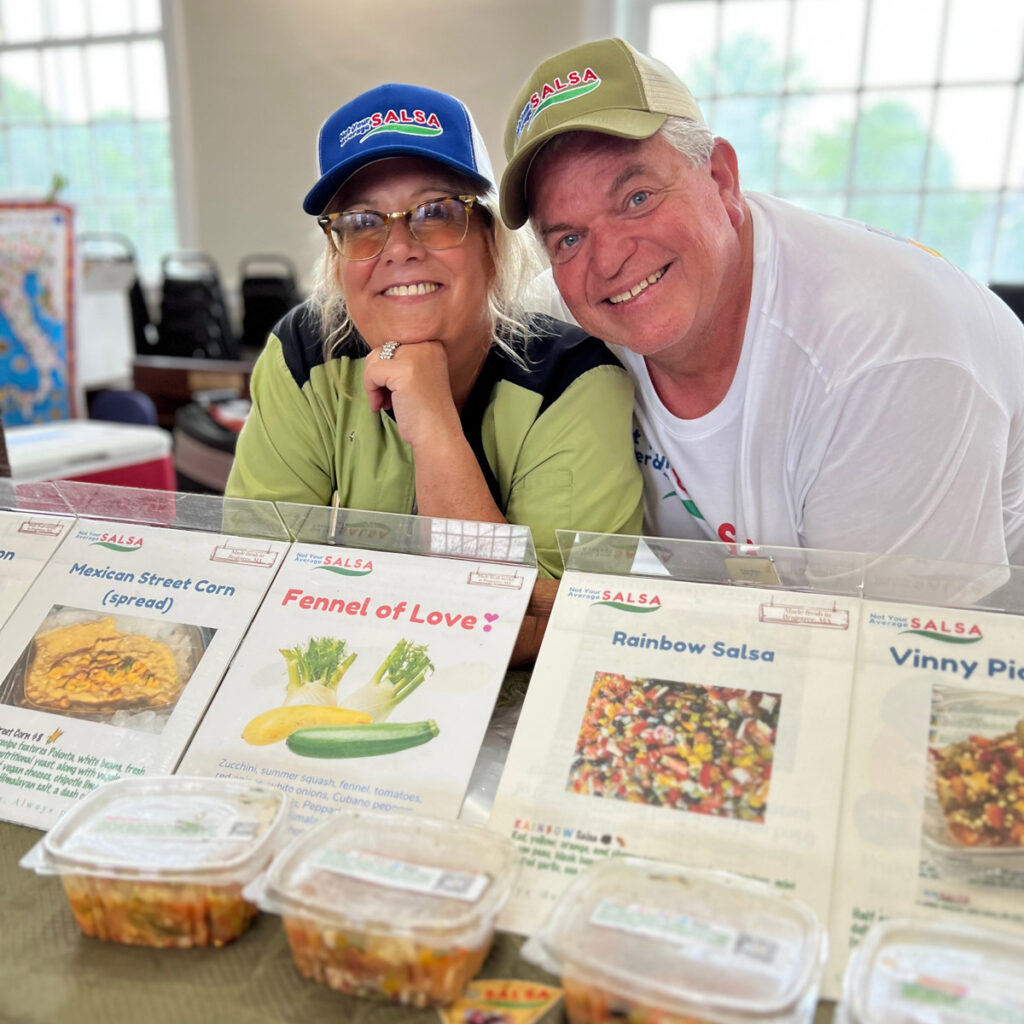 ---
Braintree residents Hirkani and Avinash Padhye are the proprietors of this specialty foods company. They make desserts from whole-milk yogurt flavored with fruit, saffron, nutmeg, pistachios, almonds, and cashews. (Nut-free options are available.) They call their delicious concoctions, "Früish."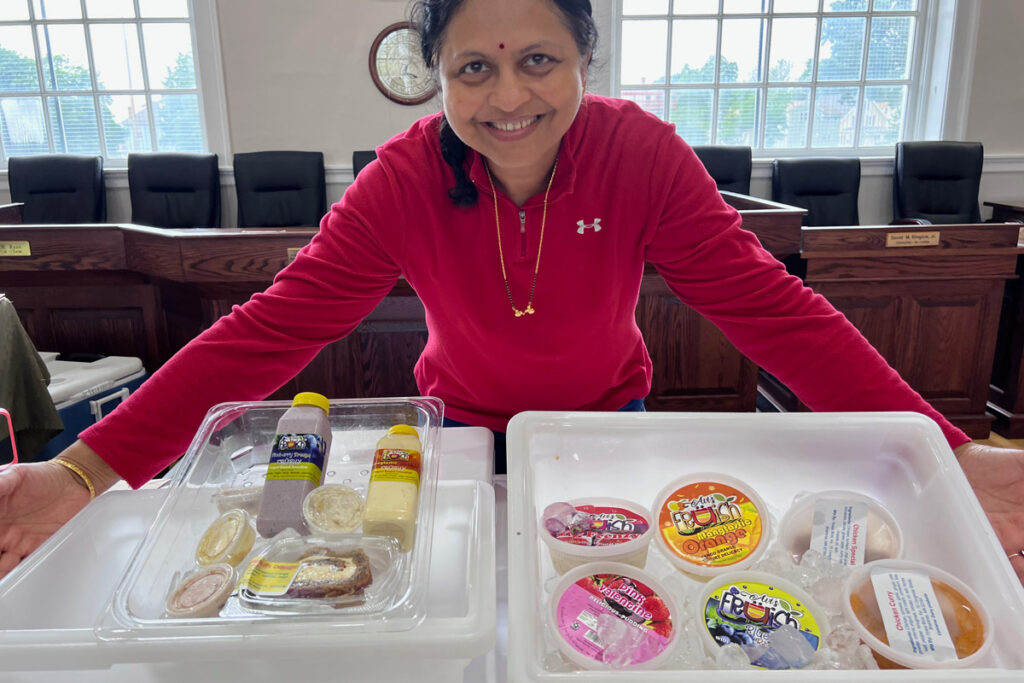 ---
PRODUCE
Located in Westport, MA, this microfarm grows hand-tended produce using holistic practices grounded in responsible land stewardship and soil enrichment.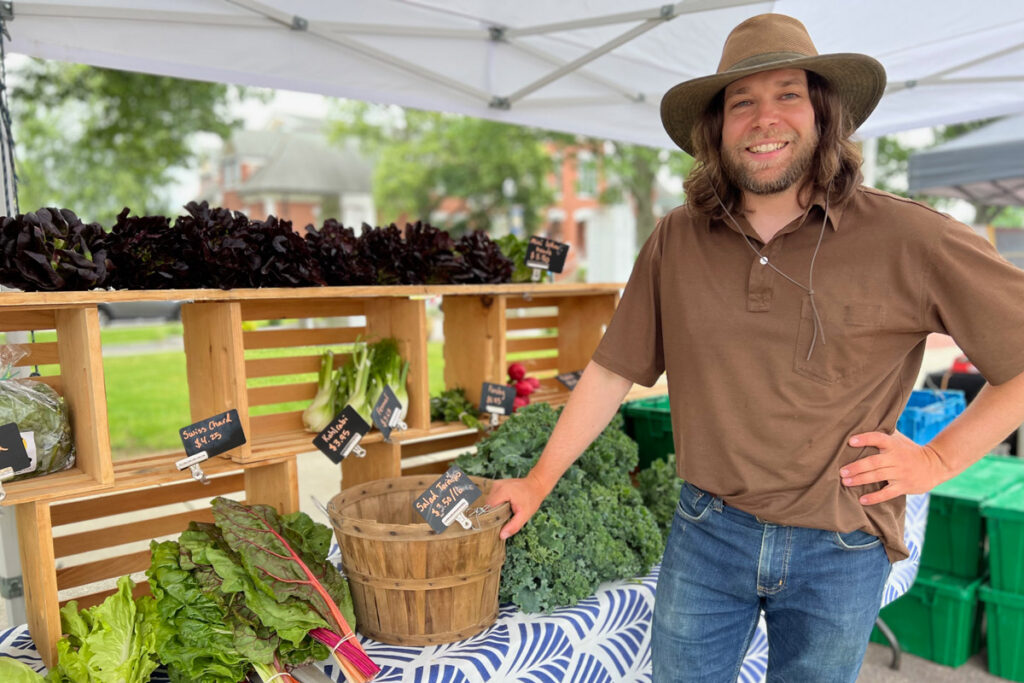 ---
With 119 acres in East Bridgewater, MA, CN Smith Farm is known for its pick-your-own fruit, garden center, farm store, and zoo. Stop by the stand for fresh vegetables, fruits, and annual and perennial plants.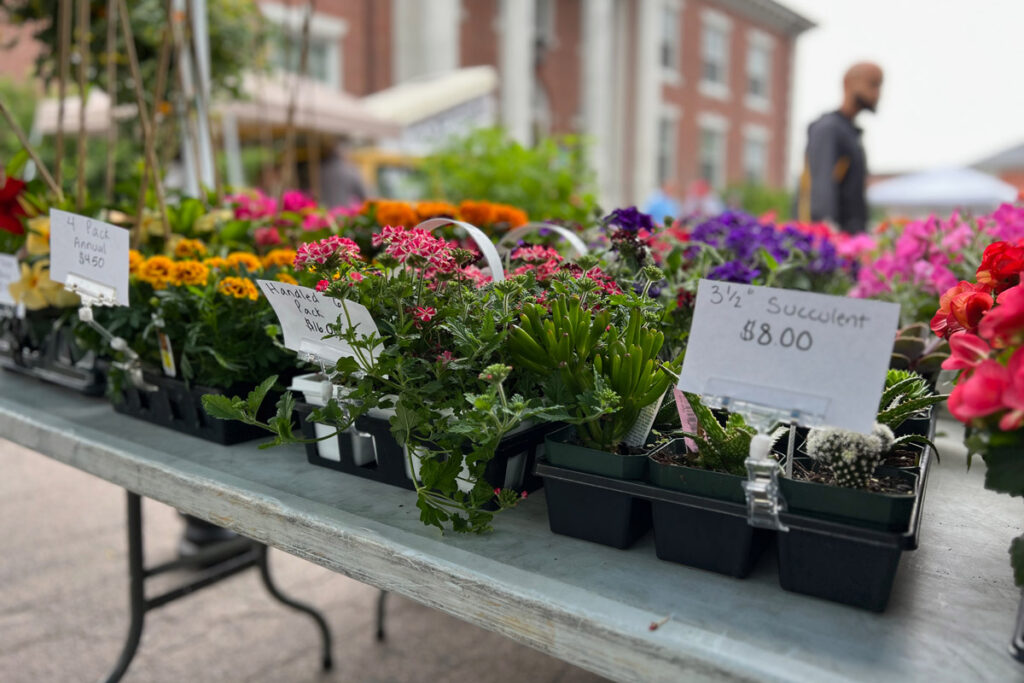 ---
From Sharon, MA, this family farm is run by brothers Jim and Bob Ward and delivers high-quality, fresh-picked fruits and veggies.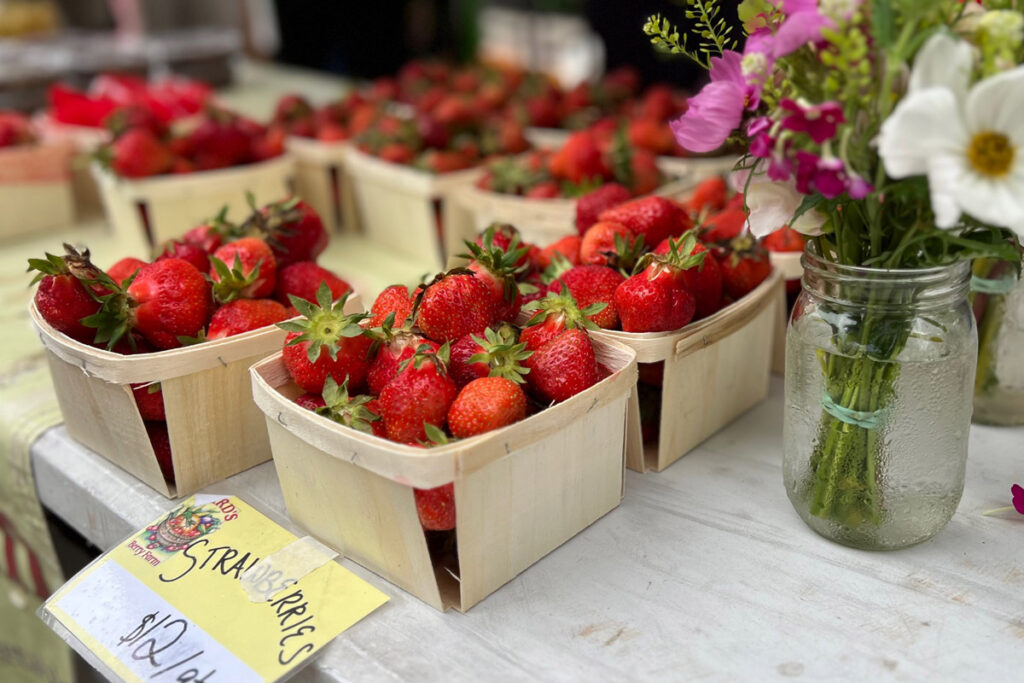 ---
BAKED GOODS & SWEETS
This company prepares and sells small-batch, handmade toffee, caramels, sauces, and sweets.
---
This family-owned bakery serves bread, cookies, and scones and even grinds its own whole wheat flour.
---
Stop by for German and European pastries, strudels, tarts, cakes, and cookies made from organic, locally sourced ingredients.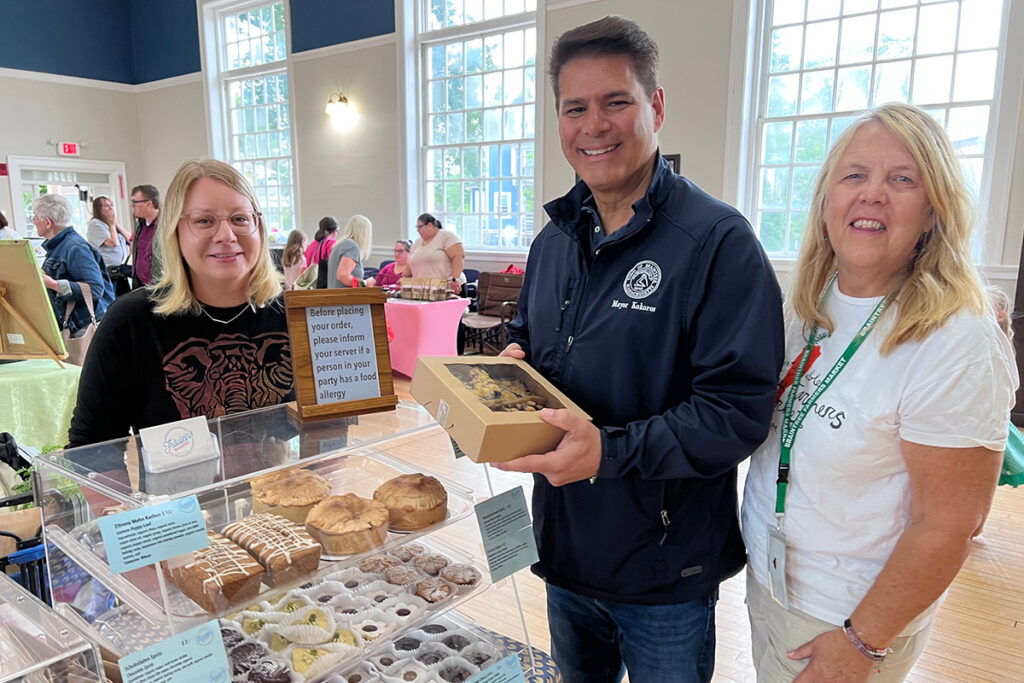 ---
Based in Stoughton, MA, LulaRoo Cups and Pups specializes in vegan, plant-based, dairy-free, egg-free desserts for humans and dogs alike! Dog treats are sold at the Braintree Farmers Market, and you can order human desserts online. Proudly a women- and LGBTQ+-owned business.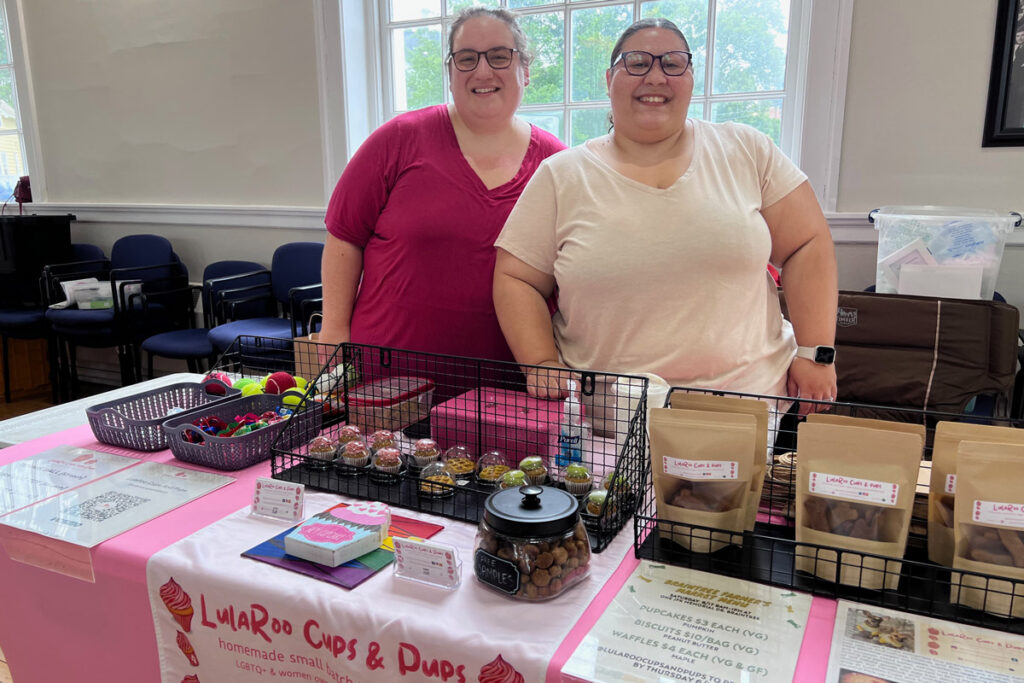 ---
Based in Canton, MA, this company sells seasonally inspired, small batch granola made by hand.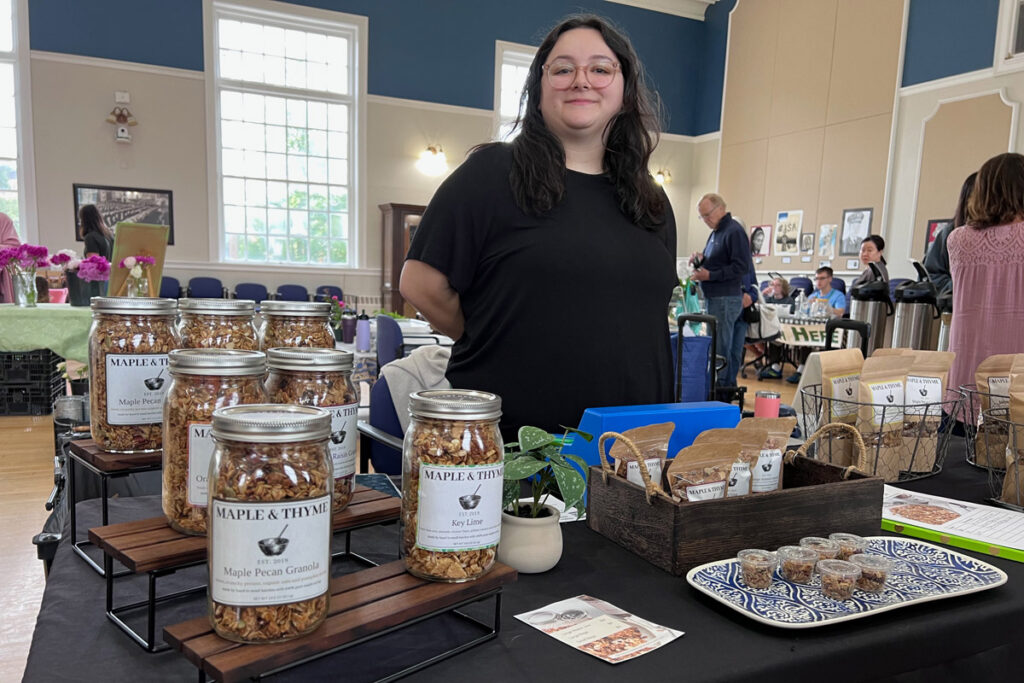 ---
As Boston's craft cookie company, Top Shelf Cookies serves up a wide selection of delicious, one-of-kind cookies made with high quality, often unexpected ingredients.
MEATS, FISH & EGGS
This fourth-generation family business offers the finest seafood selected each morning from buyers in Gloucester and Boston.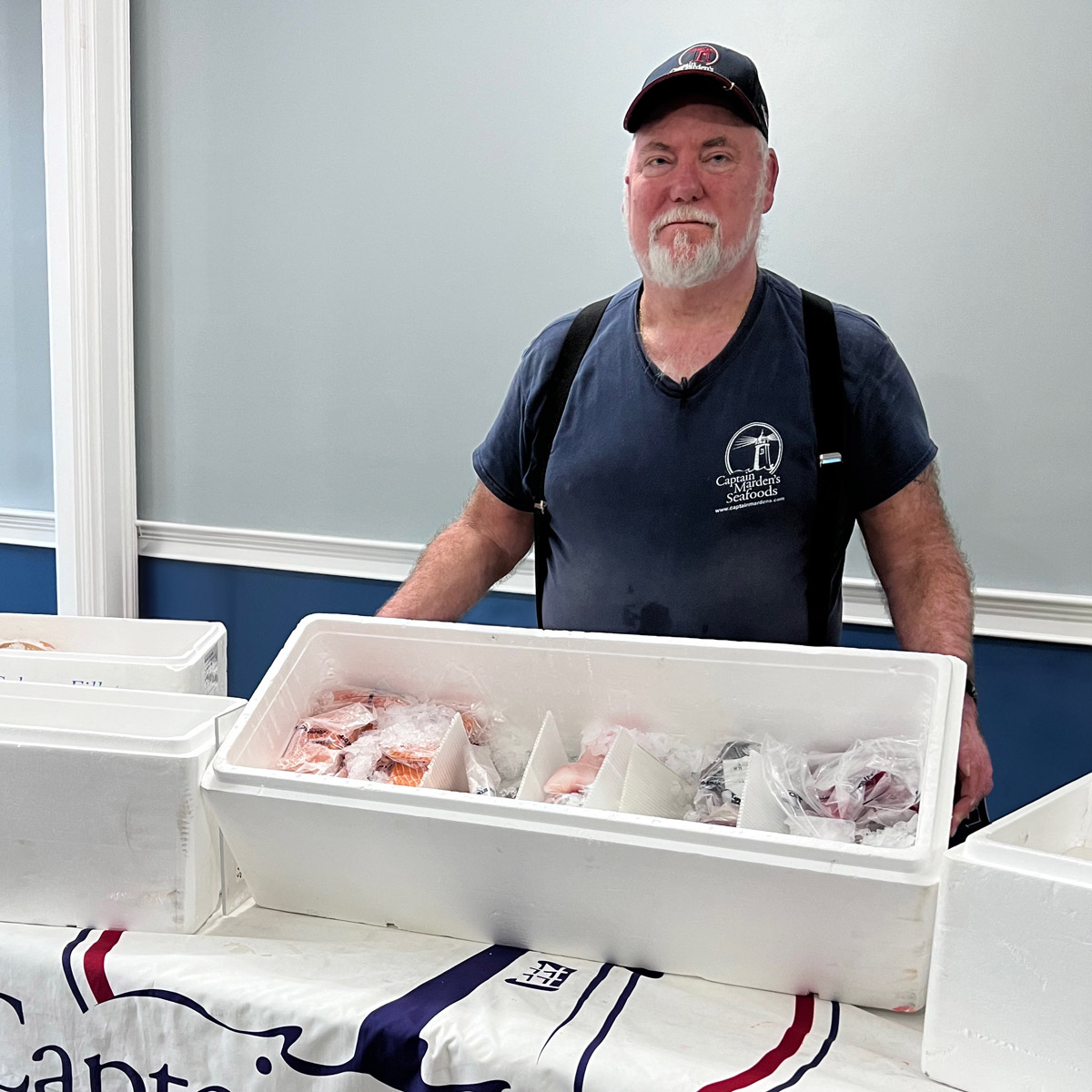 ---
This small family farm in Rehoboth, MA, raises its animals on pastures that are free-range and rotational-grazed using regenerative agricultural practices. Poultry are fed a non-GMO feed with no pesticides or GMOs.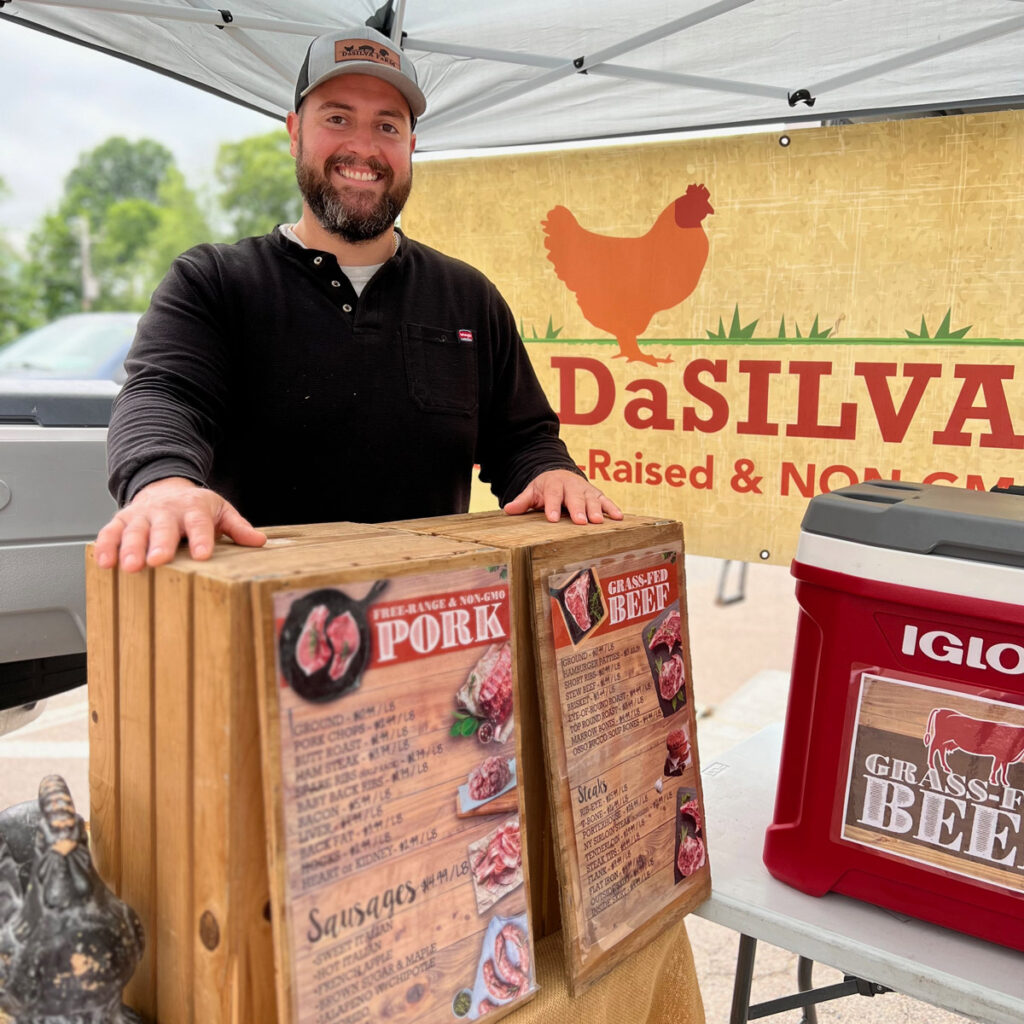 ---
This Colombian kitchen specializes in authentic arepas and empanadas and incorporates locally sourced ingredients. The entire menu is gluten-free.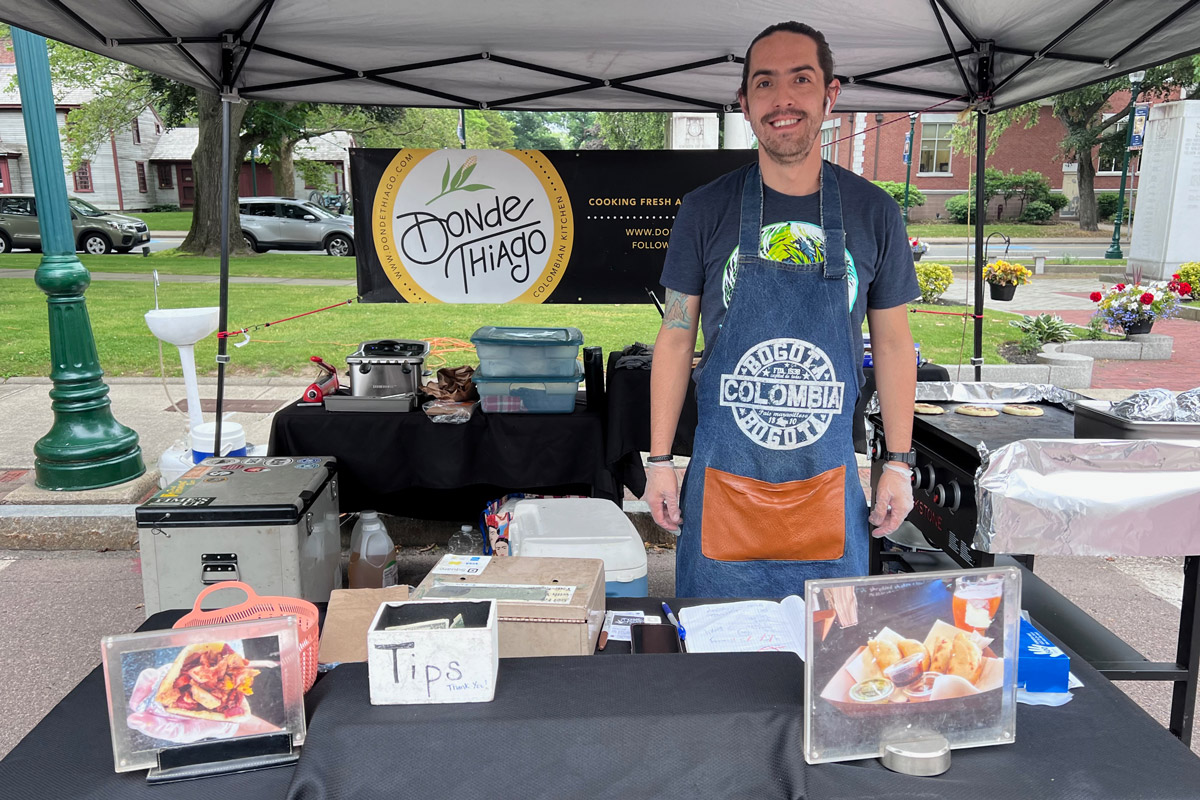 ---
Located in Fairhaven, MA, this local butcher offers field-raised beef that is free of antibiotics and hormones. Products are dry-aged, vacuumed-sealed, and USDA-inspected.
---
This Cape Cod fishing family offers fresh sea scallops, mussels, clams, and Wellfleet oysters.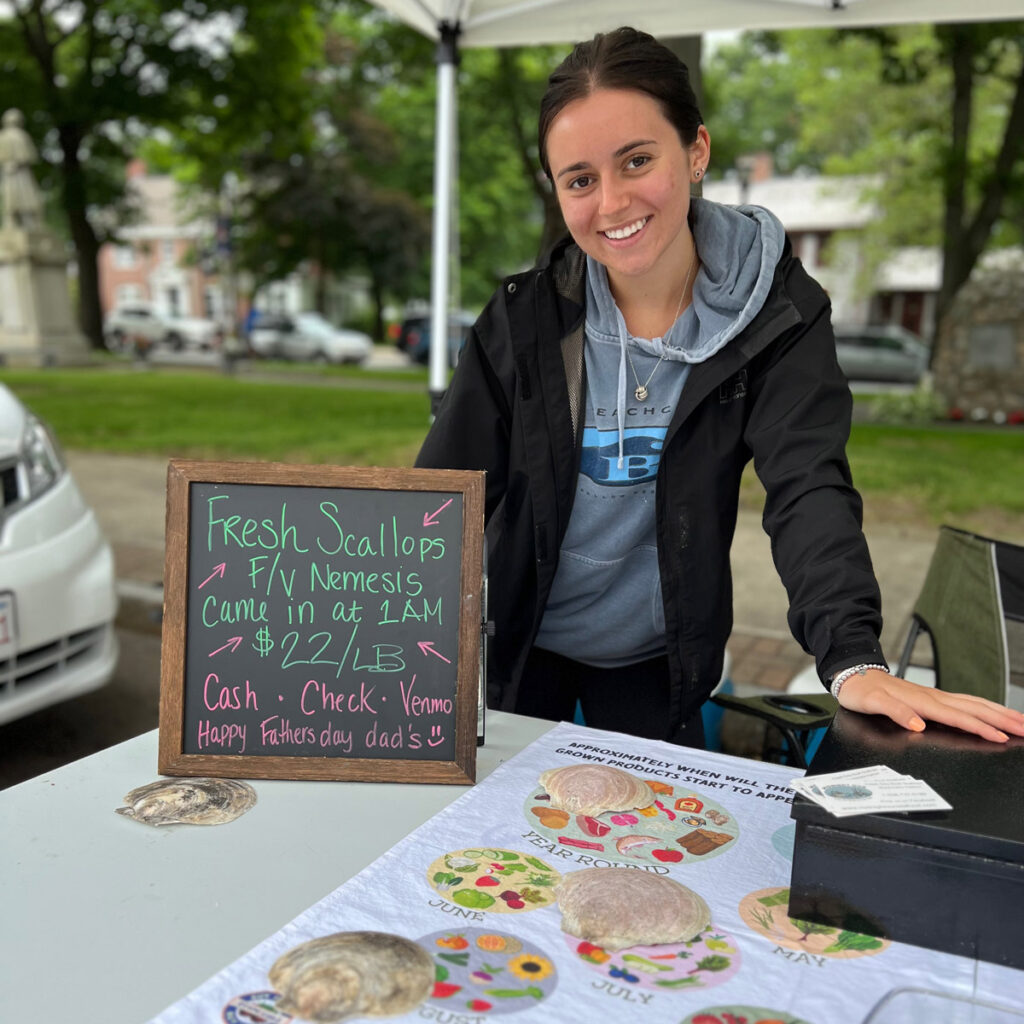 ---
NATURAL FOODS & PRODUCTS
This selection of organic maple syrup, candies, and maple cream come from a 76-acre maple farm in Vermont. You'll find them sold at the Braintree Farmers Market manager's table (labeled "Market Moolah").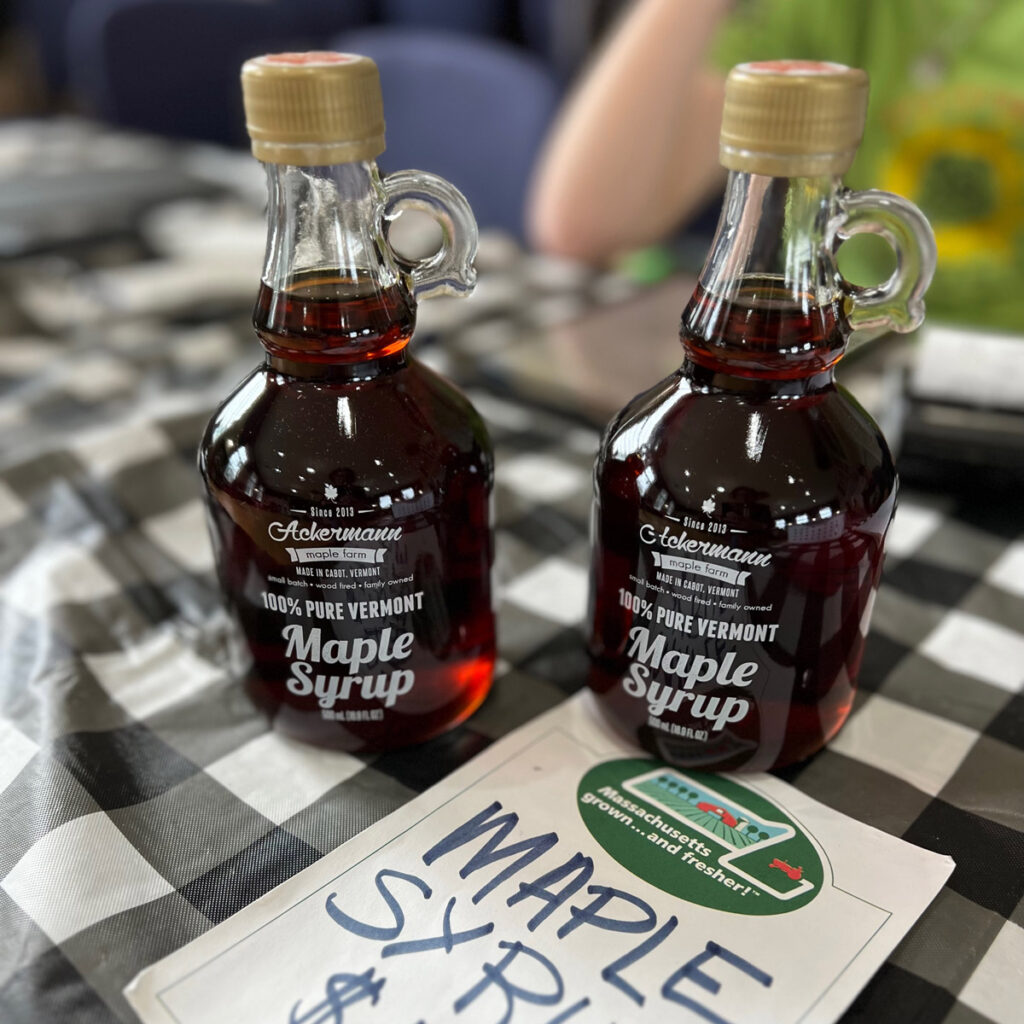 ---
Made from honey, mead is the oldest known fermented beverage. Blisspoint's modern meads incorporate honey, fruit, herbs, and spices. Its mead varieties range from bubbly to still, from dry to sweet, and from light and refreshing to rich and complex.
---
Run by certified chef Fatiha Soufan and her husband, CASBA offers homemade Mediterranean and Middle Eastern foods, including packaged meals, dips, and preserved olives and lemons.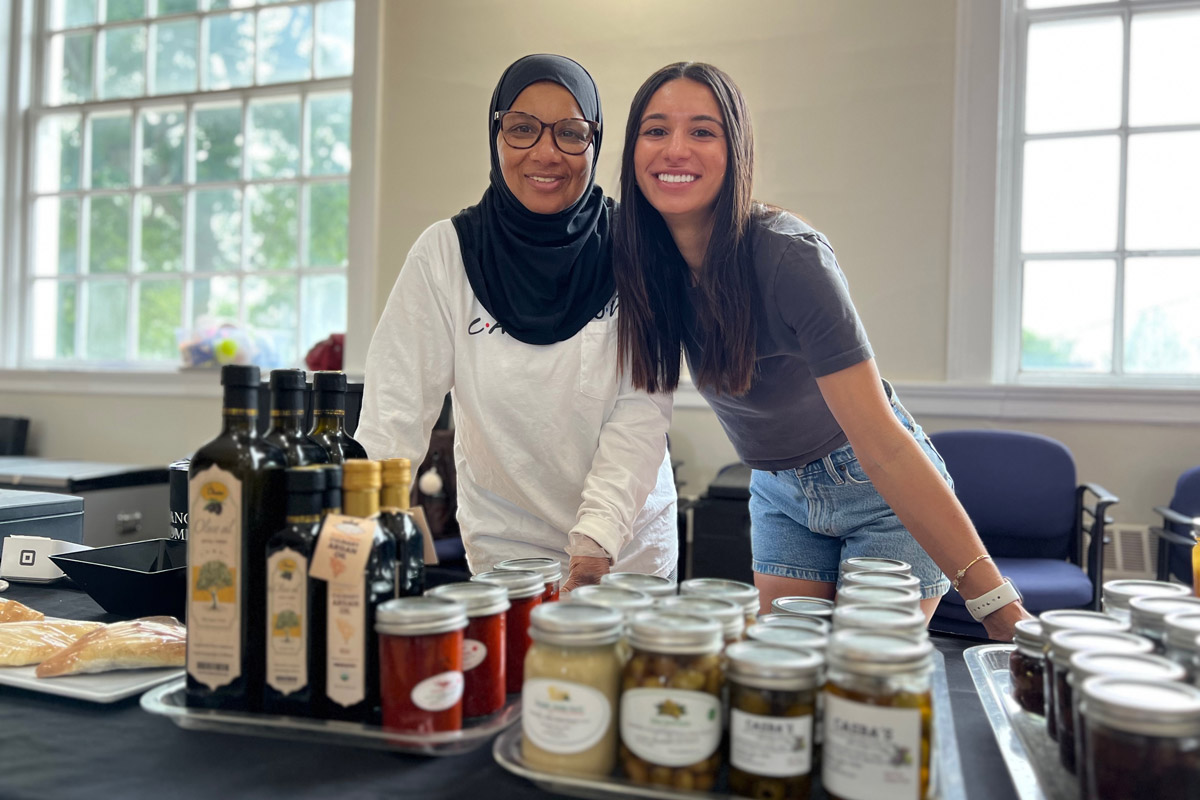 ---
Small-batch, artisanal bone broth can be sipped like tea or used for cooking. Hale Bone Broth is made from grass-fed and grass-finished beef bones, organic herbs and vegetables, and locally sourced spring water.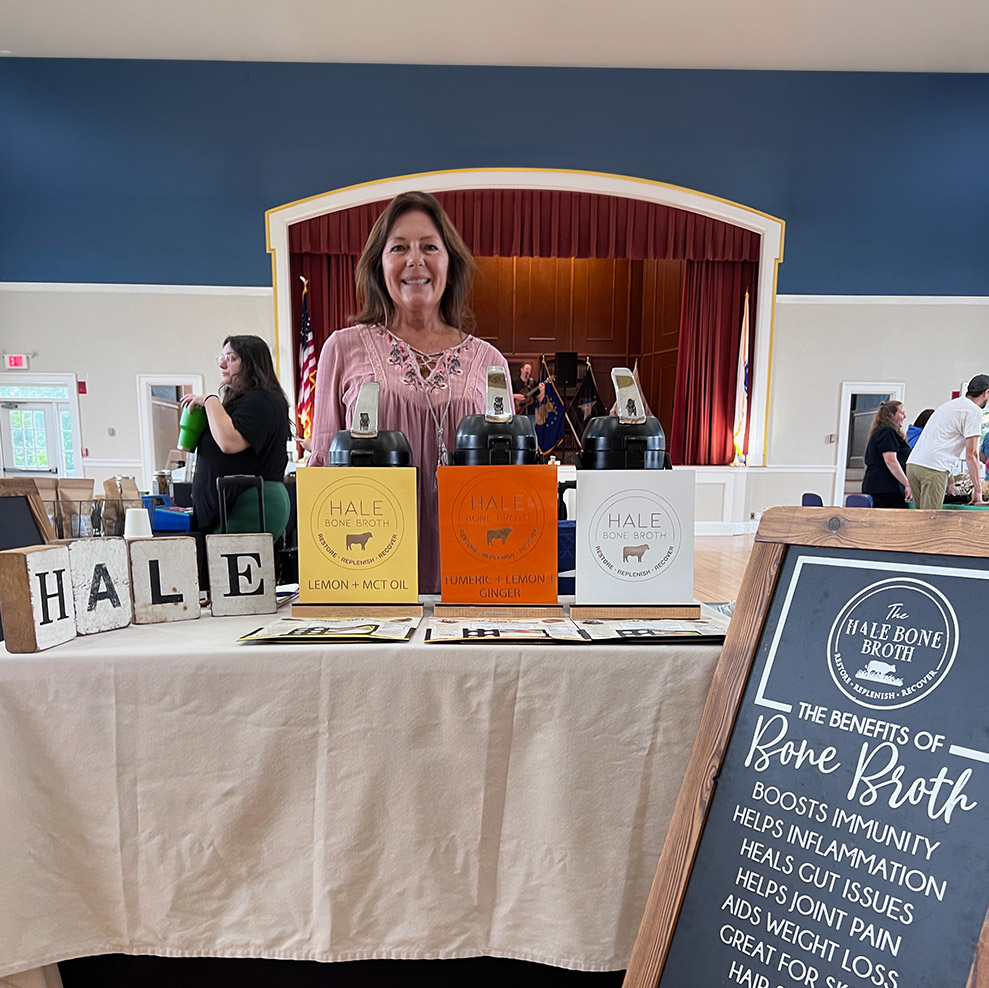 ---
This company makes its own herbal-infused oils to create its handmade skincare and salves, using time-honored traditions.
---
Hippy Pilgrim produces farm-to-table garlic salts and specialty seasonings, such as vanilla bean sugars, vanilla extracts, rubs, dipping oil seasonings, and salt-free seasonings and marinade starters. As the owner says, "with Hippy Pilgrim you're a pinch away from gourmet!"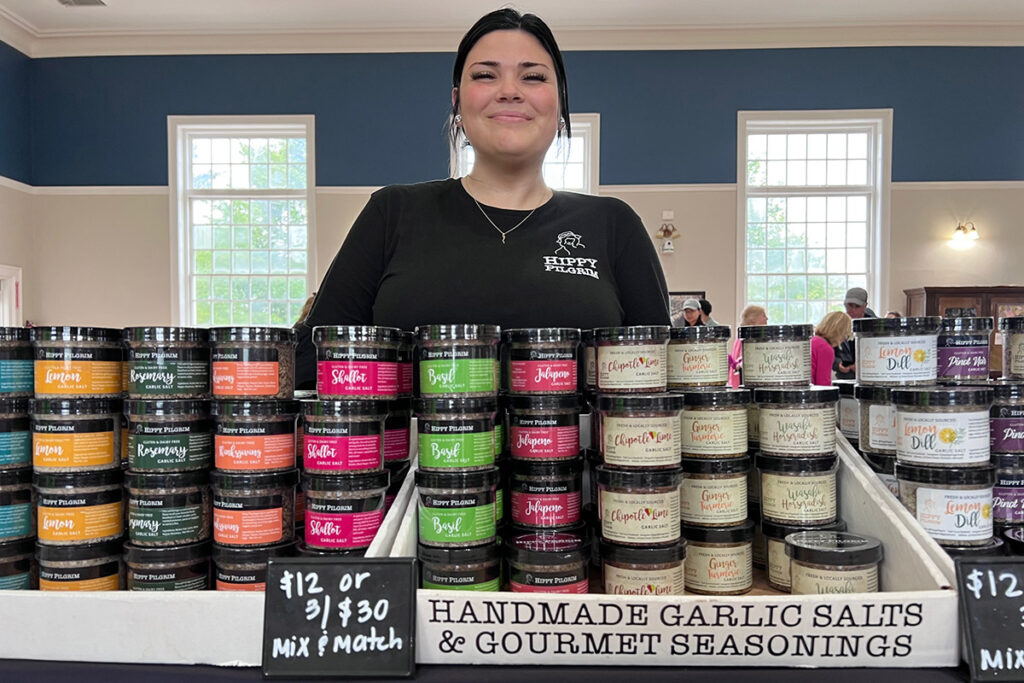 ---
Kiss Flower Farm
From the farm shop of this small family farm and bed-and-breakfast in Norwell, MA, Kiss Flower Farm sells homemade jams, sauces, soups, and other treats, along with locally made products.
---
Look for the bright-yellow coffee house on wheels for coffee, espresso, teas, cocoas, and snacks.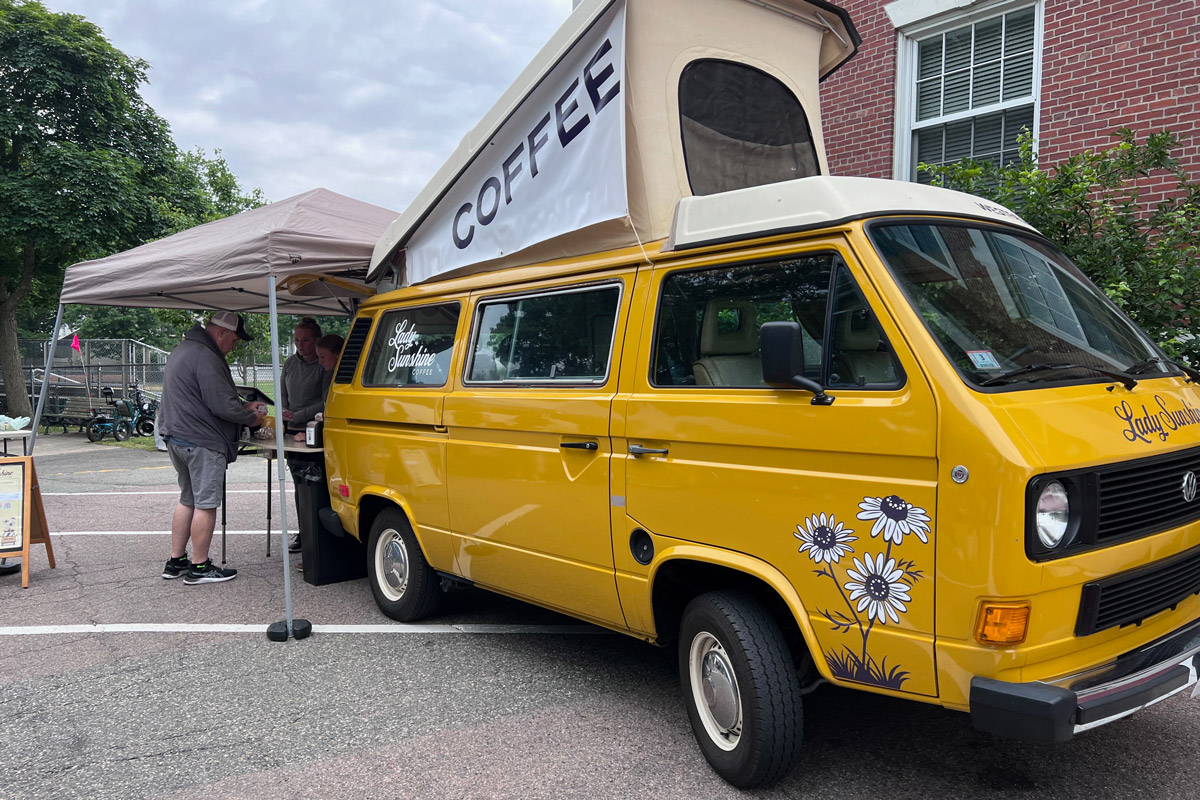 ---
Buon appetito! Lara Ferri makes hand-crafted artisan pastas that cook in two minutes, along with homemade pestos made weekly.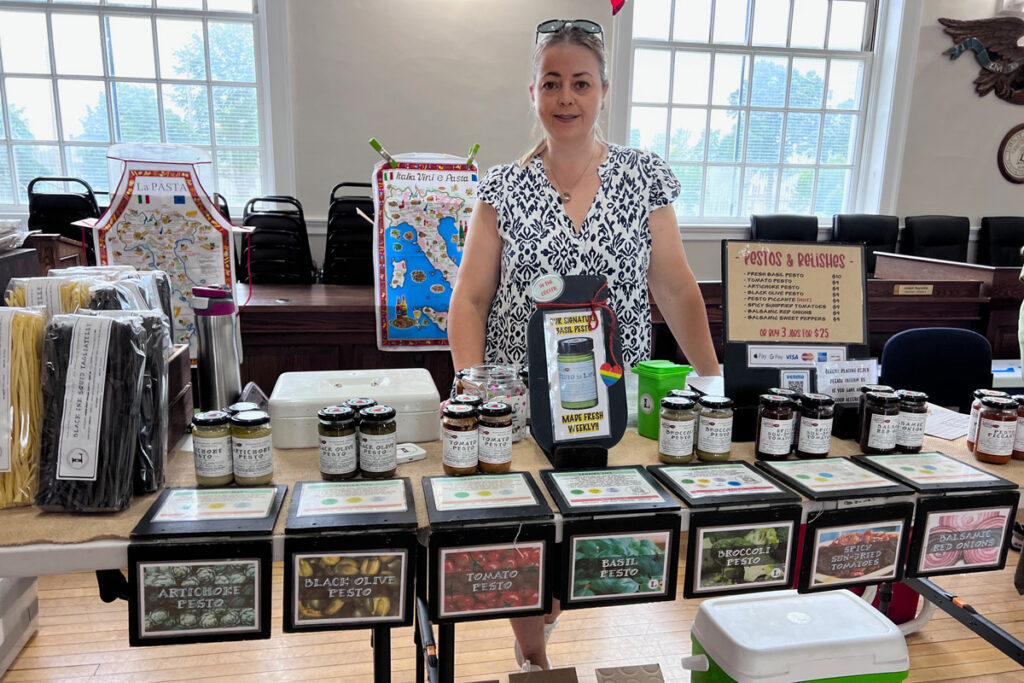 ---
Marvin's Gardens
Rose Ryan runs a small, organic flower farm in Halifax, MA, and sells fresh-cut arrangements with beautiful, seasonal blooms.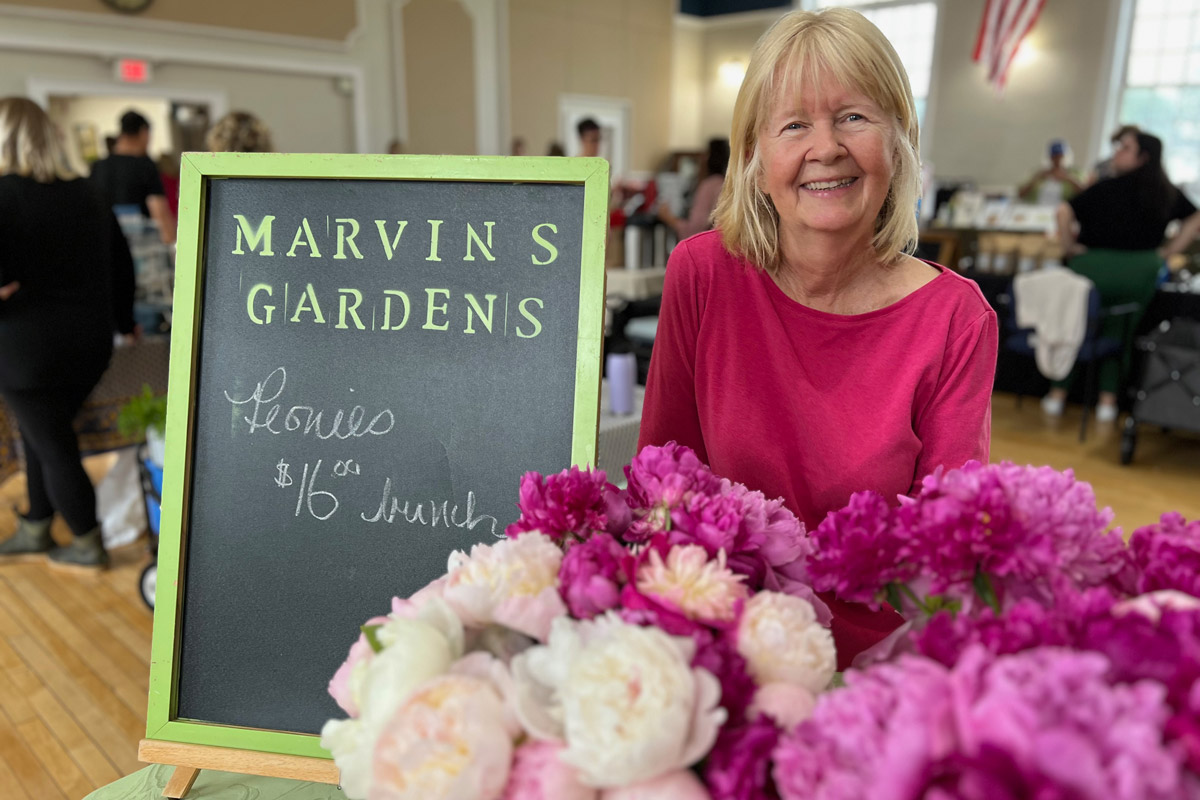 ---
Fueled by a passion for mycology, the proprietors of McGuire's Mushrooms operate a family-run, full-service gourmet and medicinal mushroom farm in Hingham, MA, and sell to local chefs, individuals, and farmers markets.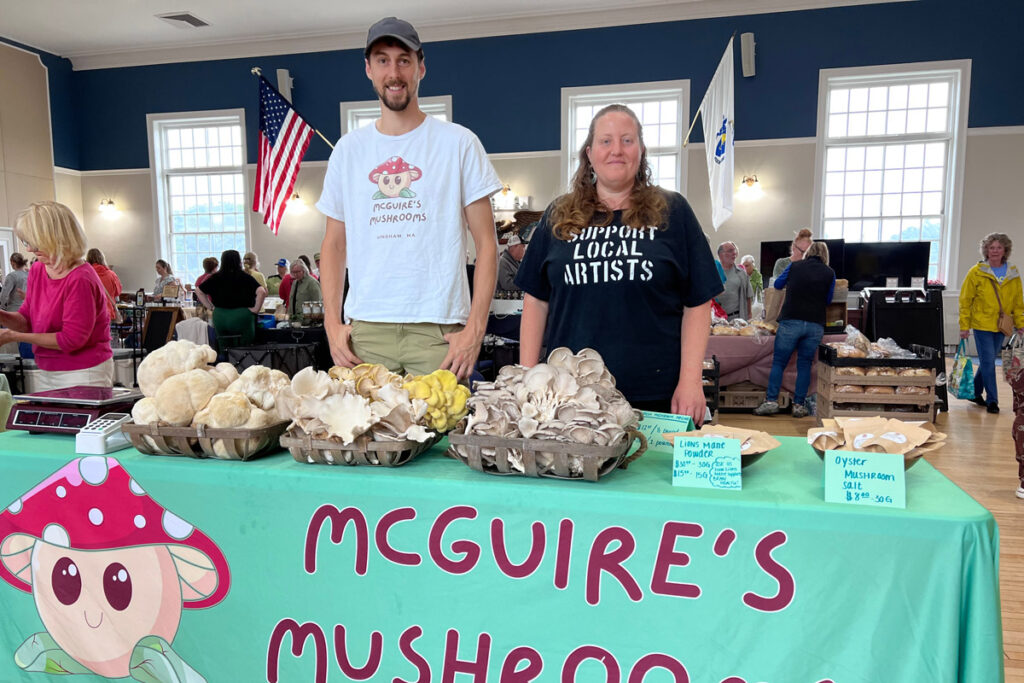 ---
Queen Bee Honey Products
Organic honey and beeswax are the starring ingredients in Queen Bee natural products. Stop by for bee pollen, honey lemonade and candy, lip balms, skin and body lotions, insect repellents, candles, propolis tincture, and more. Located in Pembroke, MA.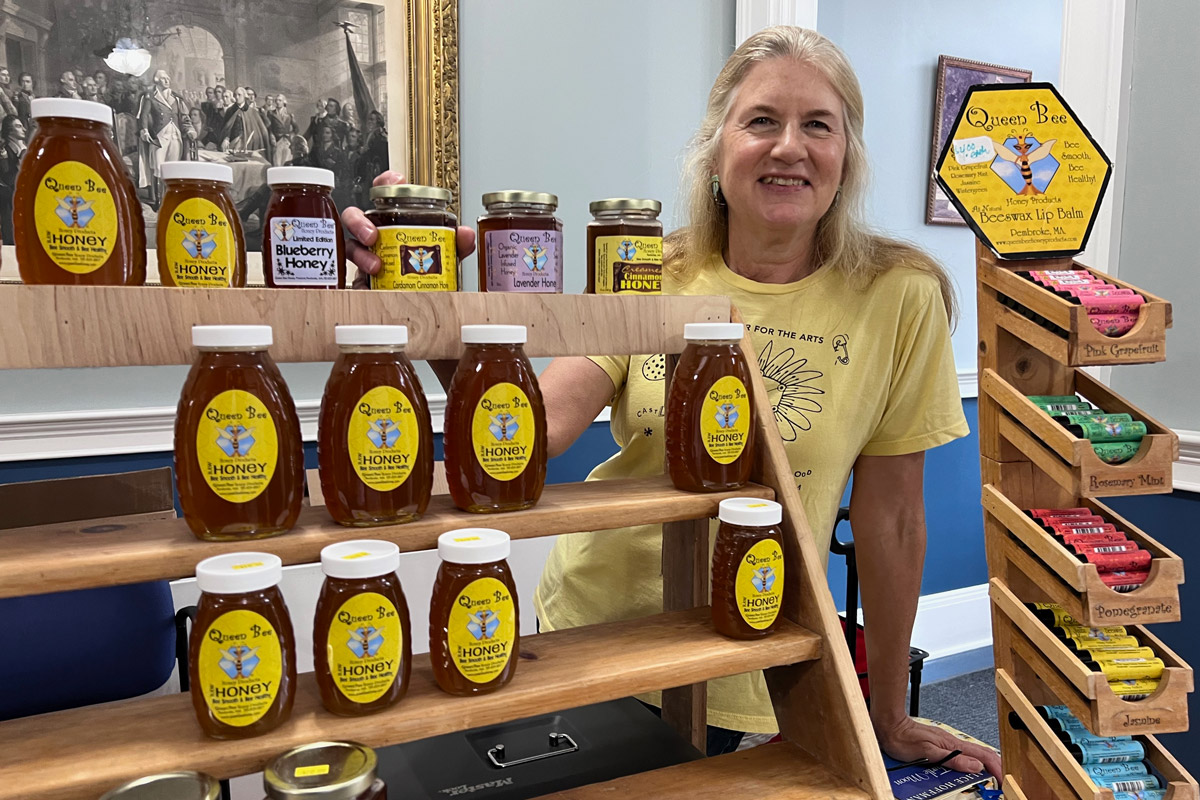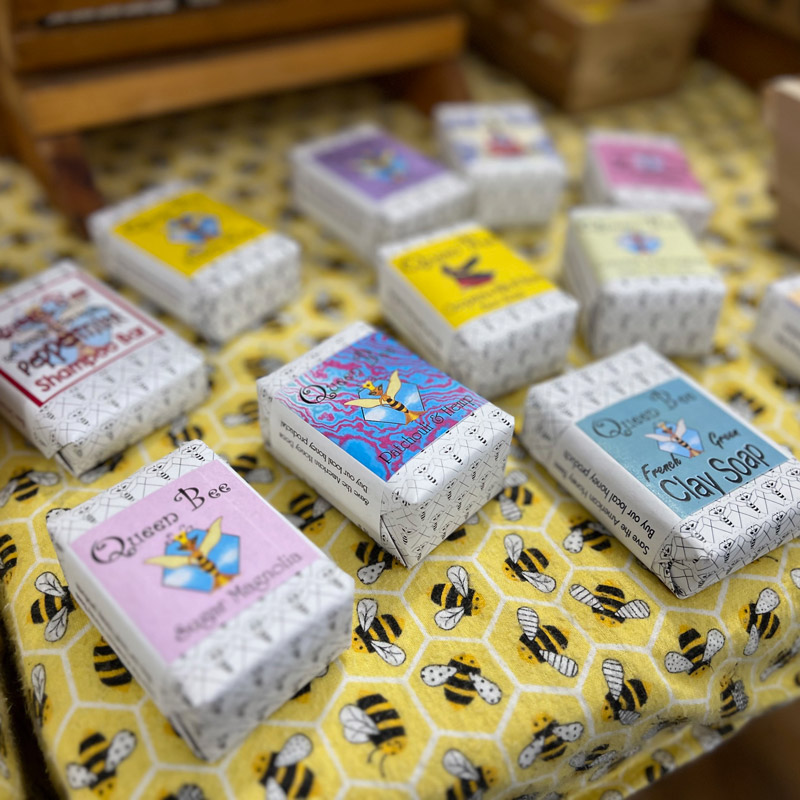 ---
Come Say Hello to BELD!
Braintree Electric Light Department is the market's live-music sponsor and will host a table each week. Stop by for complimentary drinking water cooled by solar energy, along with information about BELD's "Braintree: Open for Business" shop-local campaign and energy-saving programs.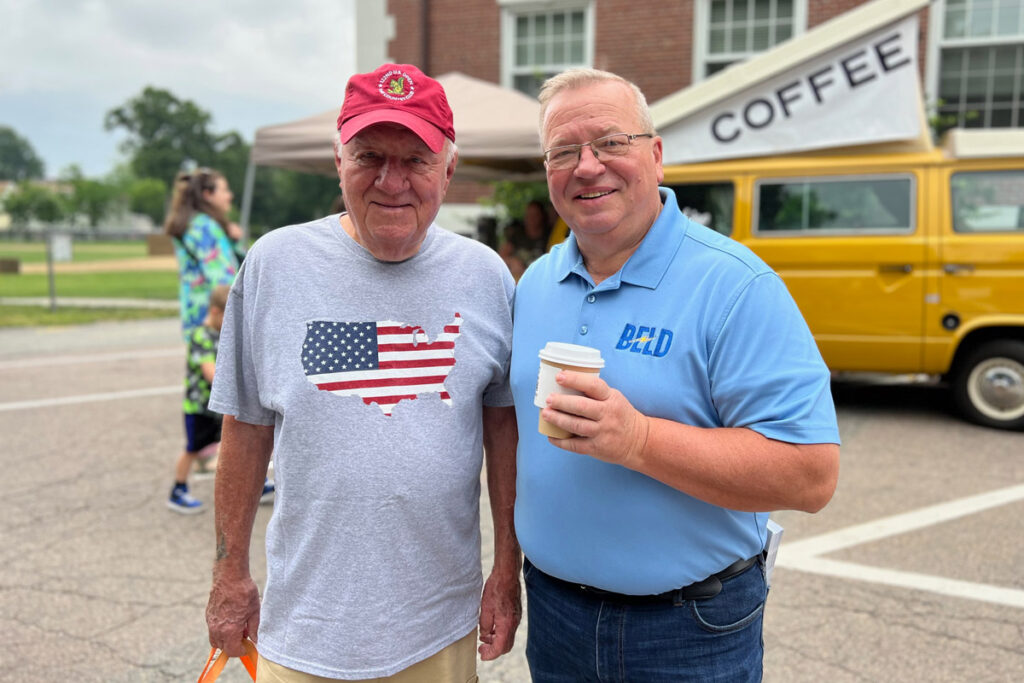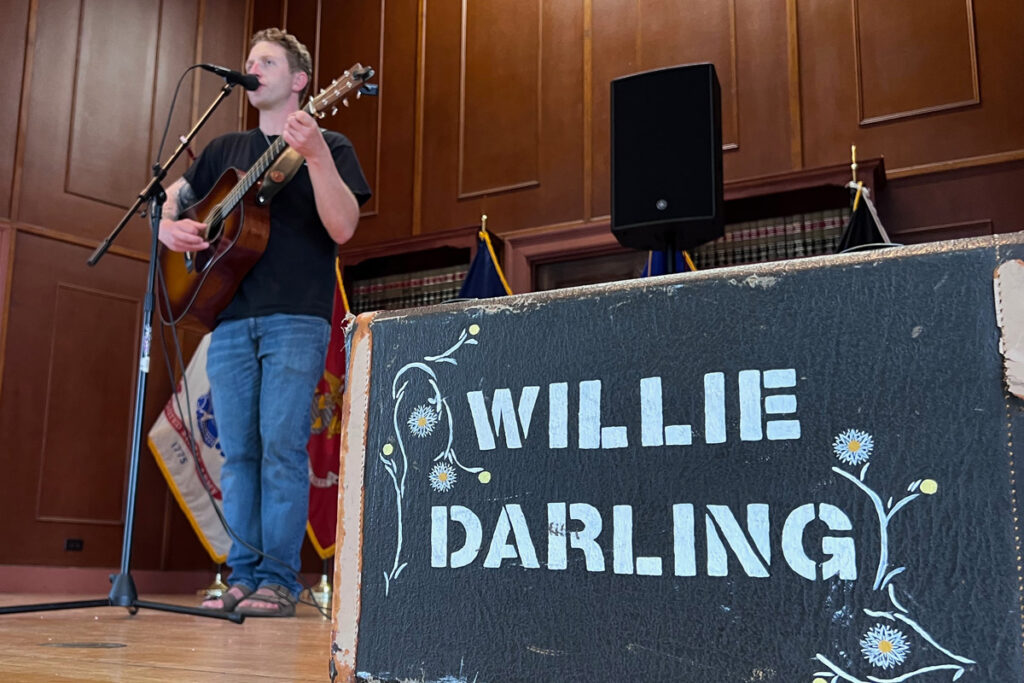 ---
For weekly updates about the Braintree Farmers Market, visit its website.
Braintree: Open for Business, Powered by BELD is a campaign celebrating the business leaders, companies, and ideas that enrich our community.
Story and photos by Sarah Welch DeMayo, Vibrancy Communications.