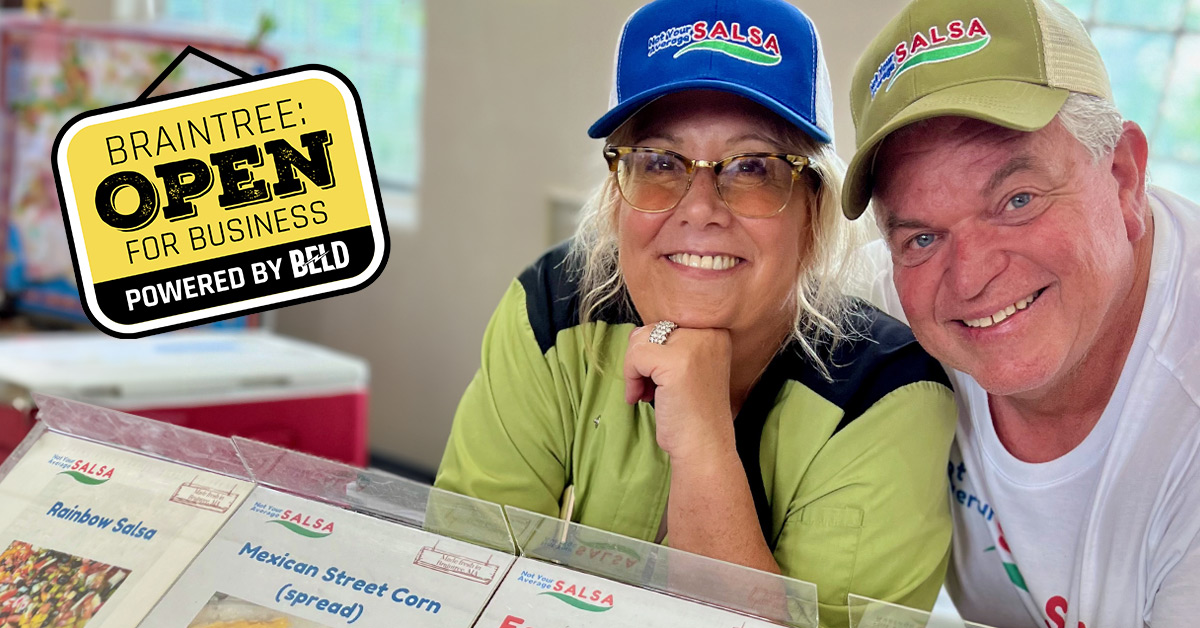 They call him Salsa Steve: Meet the school bus driver behind Not Your Average Salsa
By day, Braintree resident Stephen Maglio drives a bus for Braintree Public Schools. On the weekends, he puts his creative and culinary talents to work as a "salsa mixmaster."
Stephen and his wife, Elizabeth Maglio, own Not Your Average Salsa, which makes small-batch, vegan salsas, spreads, and chips. They sell their delicious treats at the Braintree Farmers Market, as well as other markets and brewery pop-ups.
Stephen's current and former bus riders often stop by to say hello at the market.
"It's a great relationship that I have with a lot of the families in the town, which just makes this atmosphere more enjoyable. Farmers market, family time, feeding people—I can't ask for anything more than I'm doing now," he said.
Stephen is a former restaurant chef who makes every salsa from scratch, while Elizabeth runs business operations. They prepare their food at the kitchen of Fireking Baking Company in Braintree.
Elizabeth said Stephen often springs from bed in the middle of the night to record new recipe ideas on his iPad.
Their top sellers are Corny Salsa and Buffalo Cashew Cauliflower Spread. "We always make extra large amounts of both of these, and we always sell out," said Elizabeth.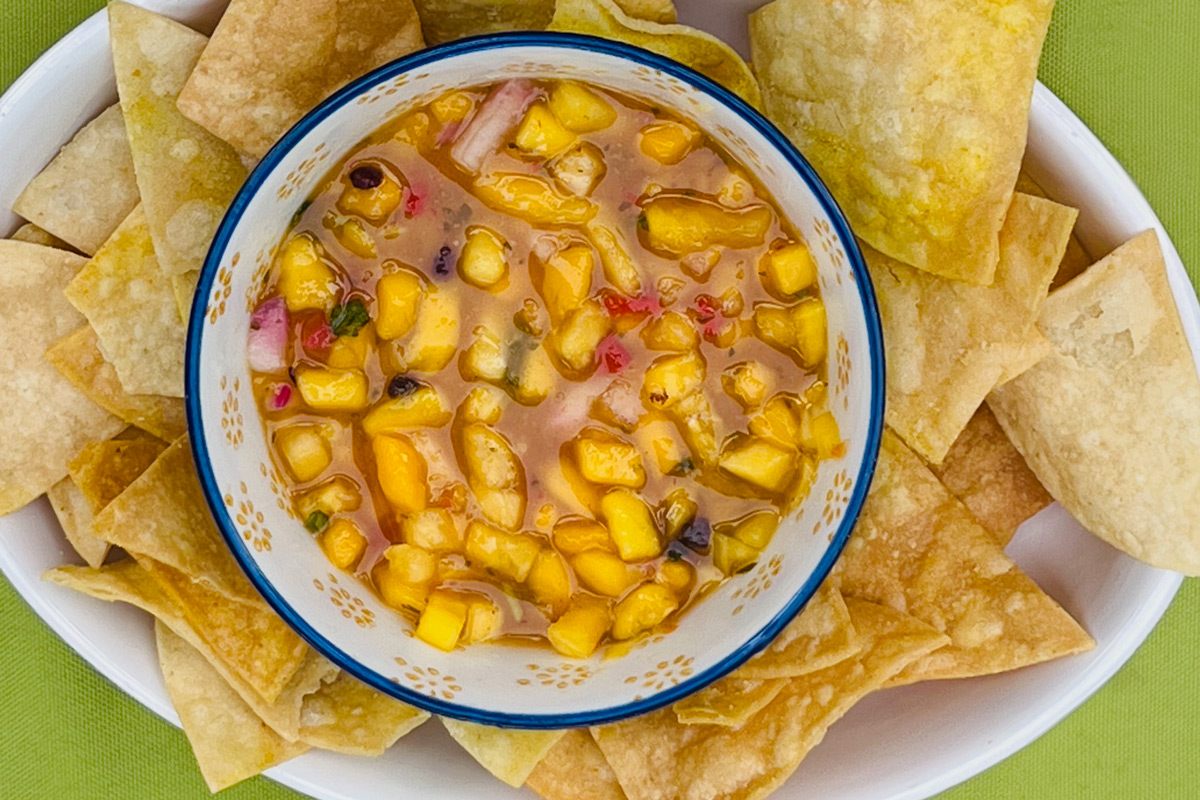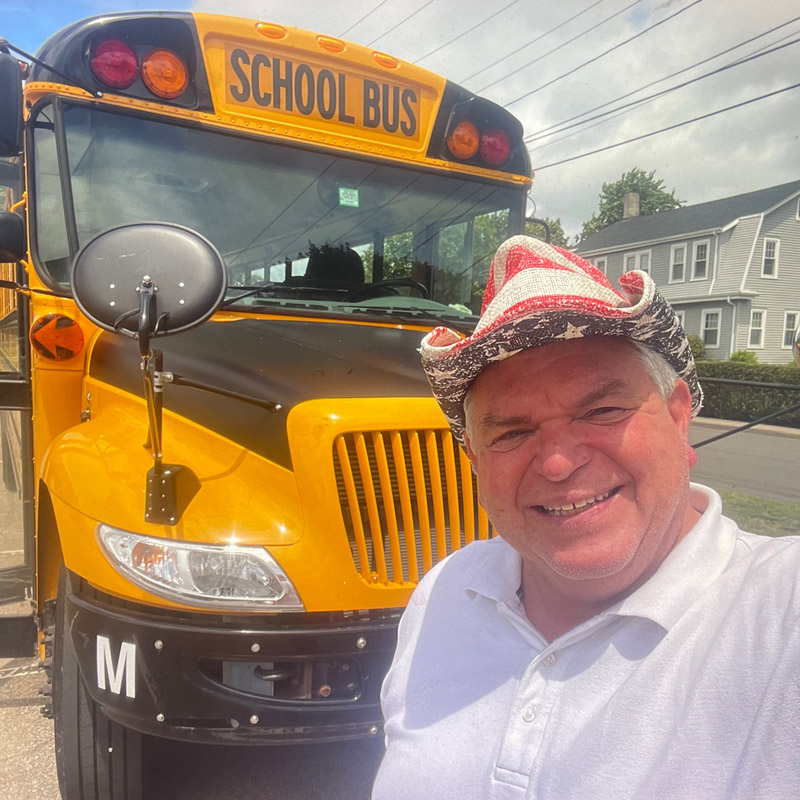 Not Your Average Salsa is a labor of love for this couple.
Stephen started the business to support vegans and spend more time with his wife "since she's so busy," he said. Elizabeth is a social worker, college professor, and Braintree town councilor representing district 3.
"The bottom line is I have this fun little thing on the weekend that involves us as a husband and wife, and that's all that matters to me," Stephen said.
"He also loves to feed people," Elizabeth added with a smile.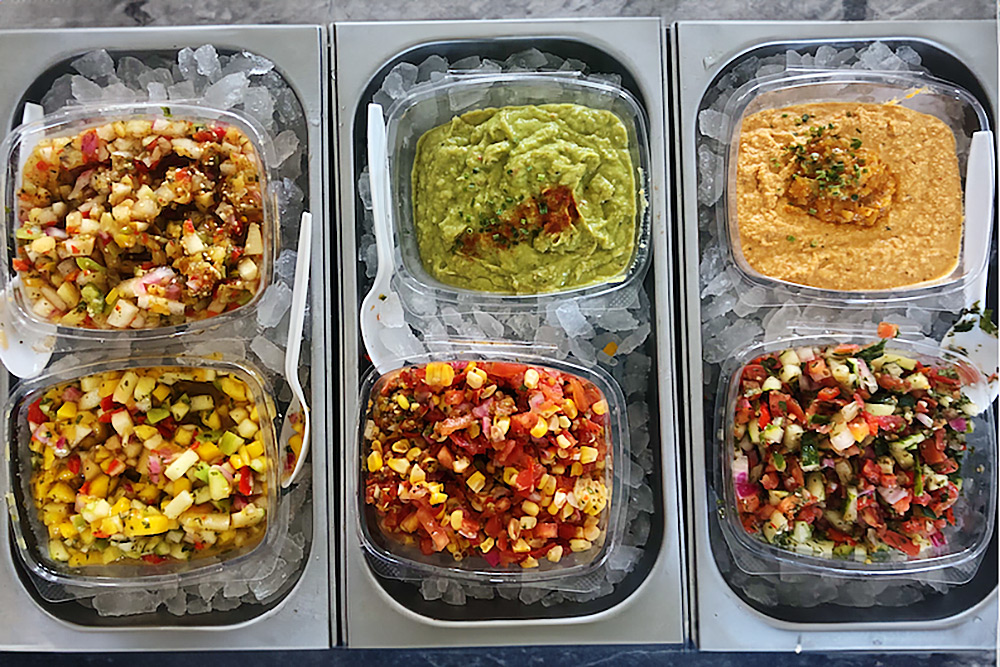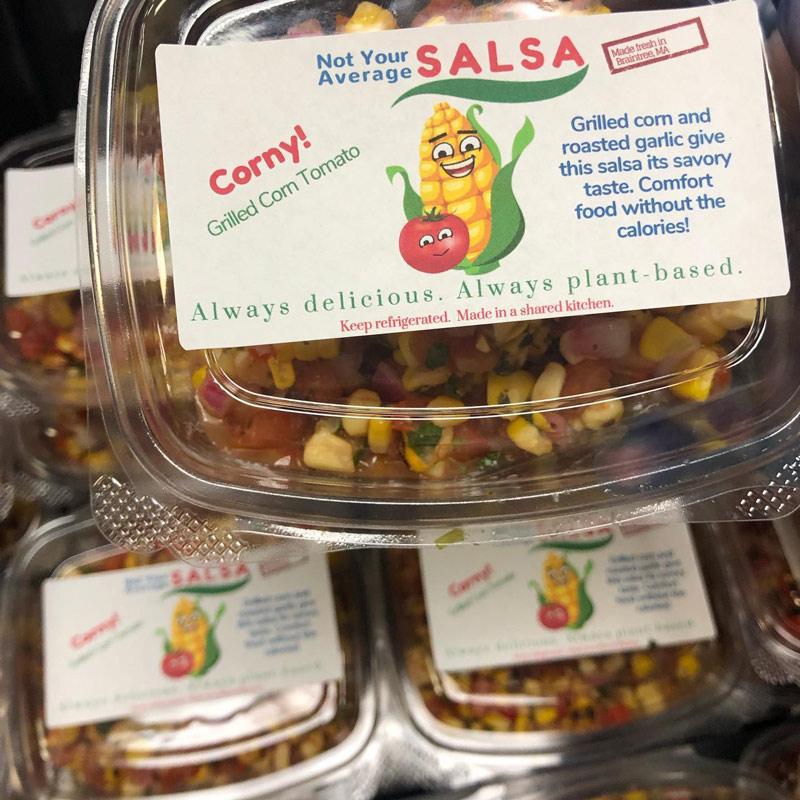 Follow Not Your Average Salsa on Facebook and Instagram. Preorders are available through the Market2Day website.
Braintree: Open for Business, Powered by BELD is a campaign celebrating the business leaders, companies, and ideas that enrich our community.
Story by Vibrancy Communications.