911 Washington St, Braintree, MA 02184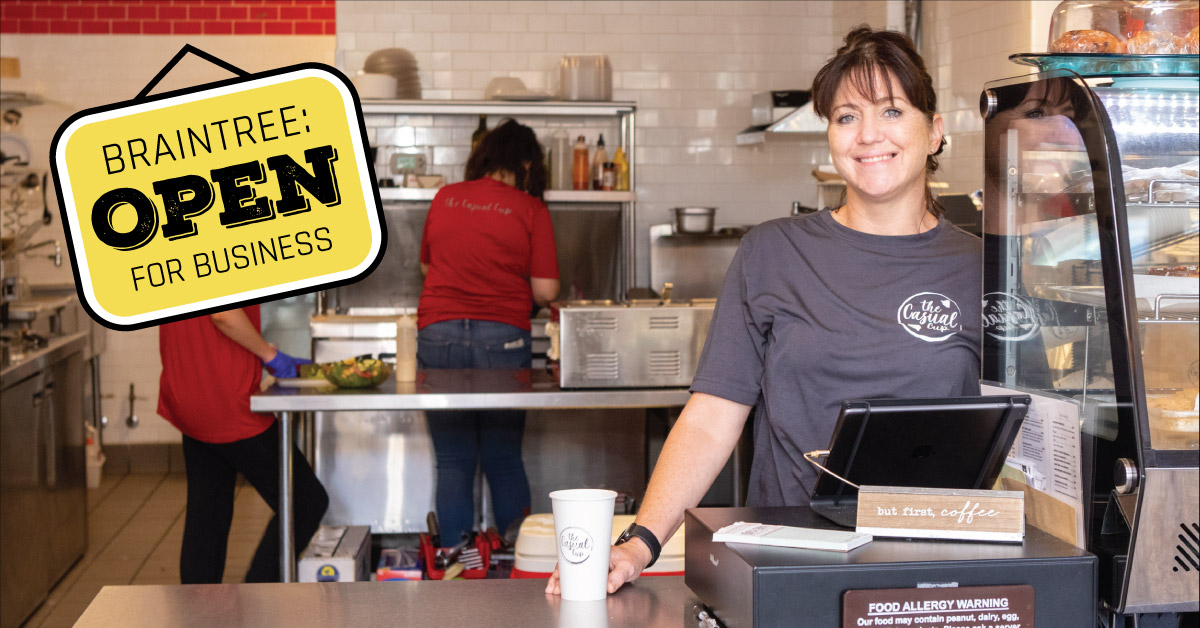 Casual Cup Café serves up coffee, conversation, atmosphere in Braintree
Published January 11, 2022
For quality coffee, freshly made food, and the cozy atmosphere of an independent coffee shop, drop by The Casual Cup Cafe in South Braintree Square!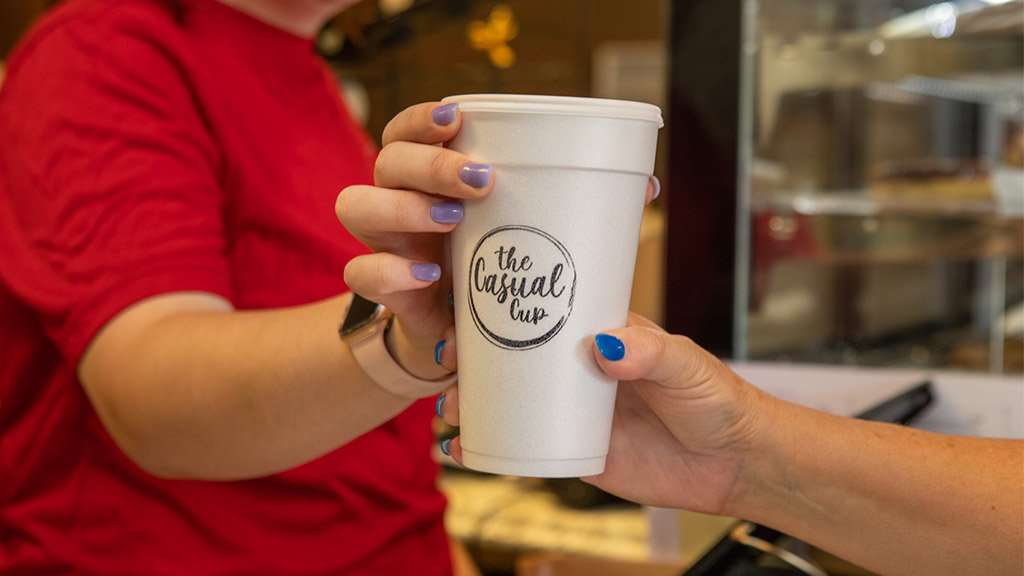 The Casual Cup Café is located at 911 Washington Street in Braintree. The menu includes more than 40 flavors of gourmet coffee, along with counter-service breakfast and lunch.
All coffees are brewed with infused beans and no syrups or artificial ingredients. The most popular flavors are house, Jamaican Me Crazy, Smores, and Kahlua vanilla.
"We make all of our food fresh and in-house—sandwiches, salads, soups, salad dressings, hummus, and most baked goods," says Amy Holmes, owner and operator.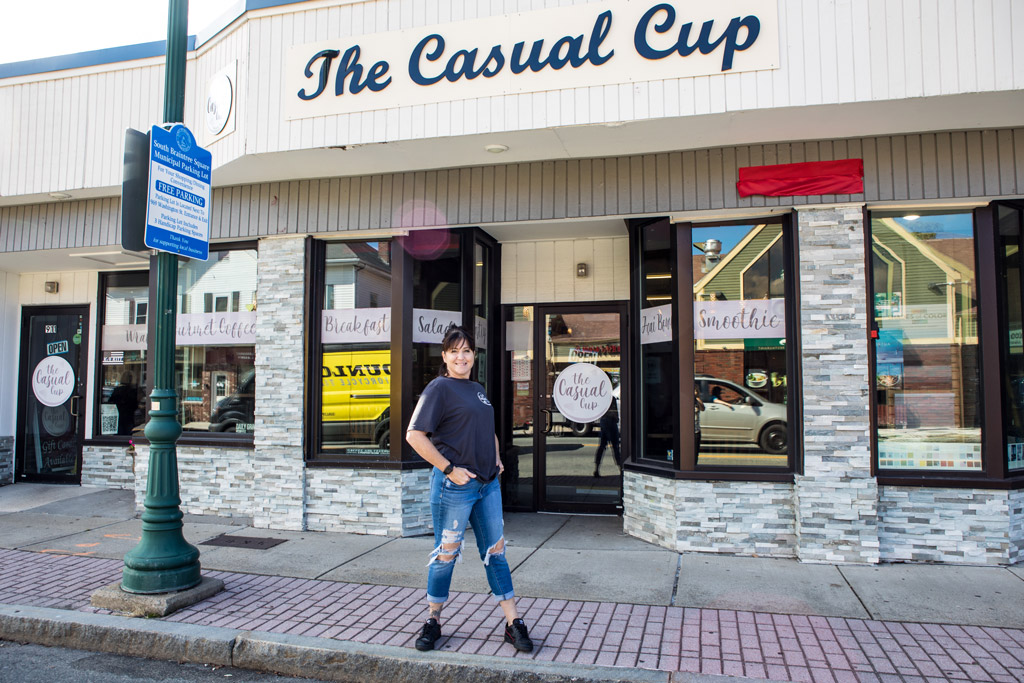 Amy (pictured above) lives in Braintree. She opened the shop in 2018 after realizing the town was short on independent coffee shops. The idea of starting of a business felt exciting and natural, she says, following her earlier work in recruiting, food service, and bartending.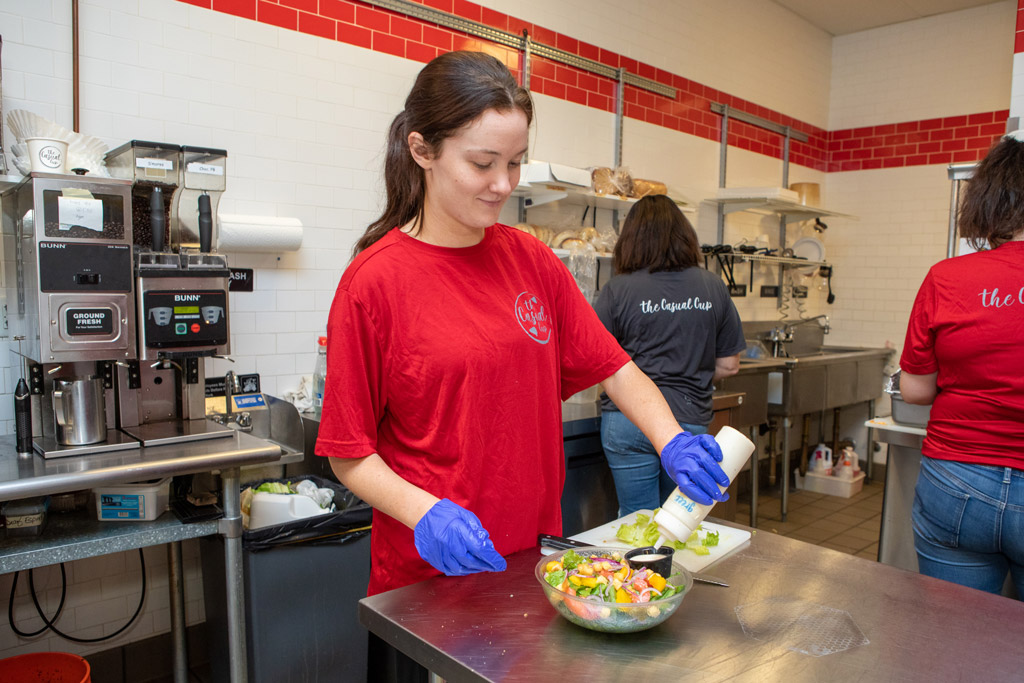 The Casual Cup employs four full-time staff members, including Erin (pictured above).
In addition, Amy has hosted student interns from Braintree High School's special services program as a way to support the local community.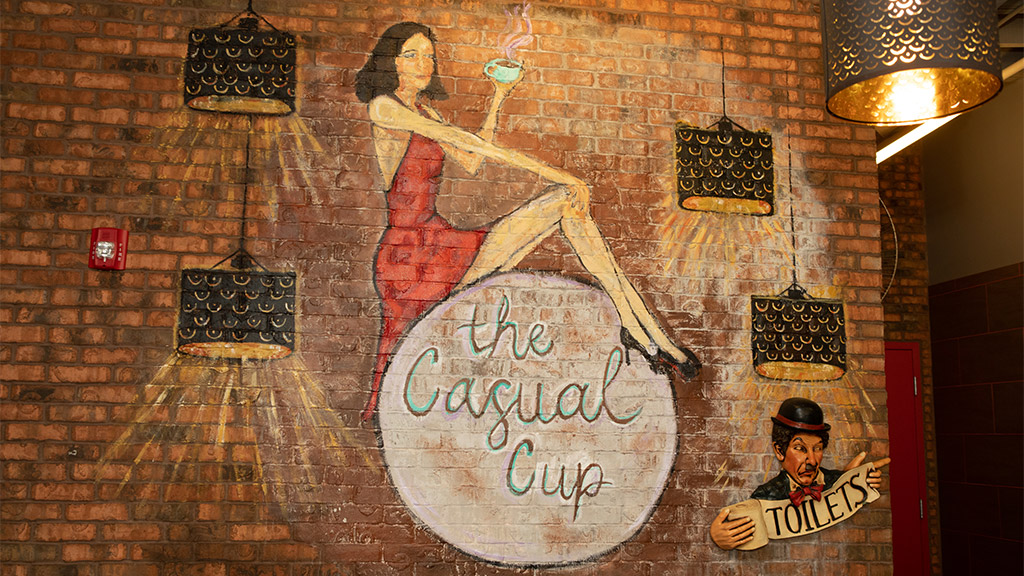 The cafe has a warm, cozy feel with lounge furniture, a small performance stage, and a grand mural that Amy's sister painted by hand.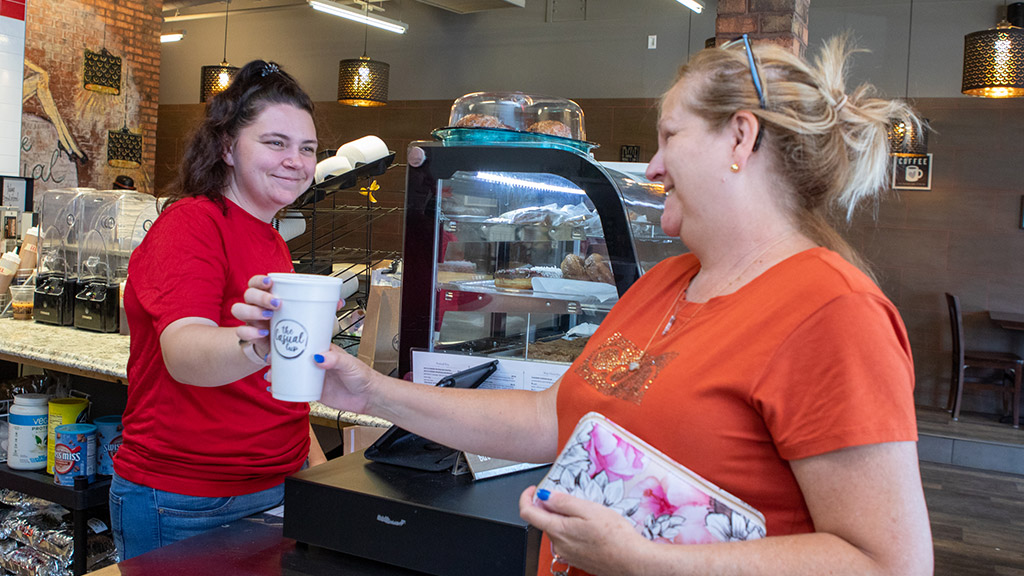 "Our regular customers are great," says Bridget (pictured above). "You can really bond with someone even if you only see them for 30 seconds every day."
Despite pandemic challenges, Amy is working day and night to make the Casual Cup a go-to hot spot for Braintree. Hosting live music, comedy nights, and private events is on her wish list. She's counting on the café's loyal customers and unique ambiance to help her get there.
"We need this type of place in Braintree," Amy says.
If you agree, be sure to stop by The Casual Cup Cafe soon!
Braintree: Open for Business, Powered by BELD is a campaign celebrating the people, companies, and ideas that enrich our community. Share this post to spread the word and help us find new businesses to spotlight!
Photos by Sally Bowen Photography