44 Adams Street Braintree, Massachusetts 02184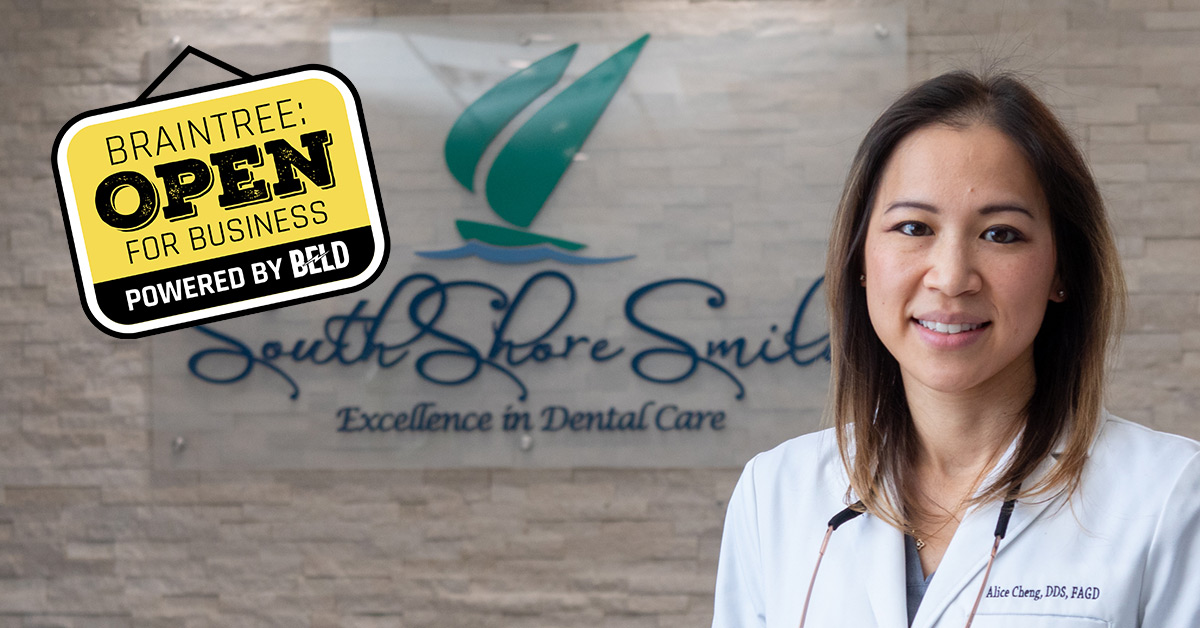 South Shore Smiles puts patients at ease with family approach to dentistry
Does thinking about a visit to the dentist make you clench your teeth?
Rest assured. Dr. Alice Cheng, DDS, FAGD, of South Shore Smiles in Braintree has many ways to help patients feel at ease.
Her first method is good, old-fashioned communication. She is happy to explain everything she is doing, or not talk at all, depending on her patient's preferences.
Noise-canceling headphones and weighted blankets are available for anyone battling nerves, and Dr. Cheng has little tricks to make injections more comfortable.
Most importantly, Dr. Cheng and her colleagues treat the person, not the teeth.
"We get to know each patient's story, how they ended up where they are and what they hope to achieve and accomplish," Dr. Cheng said. "We want to give them the best care possible and make them as comfortable as possible at the same time."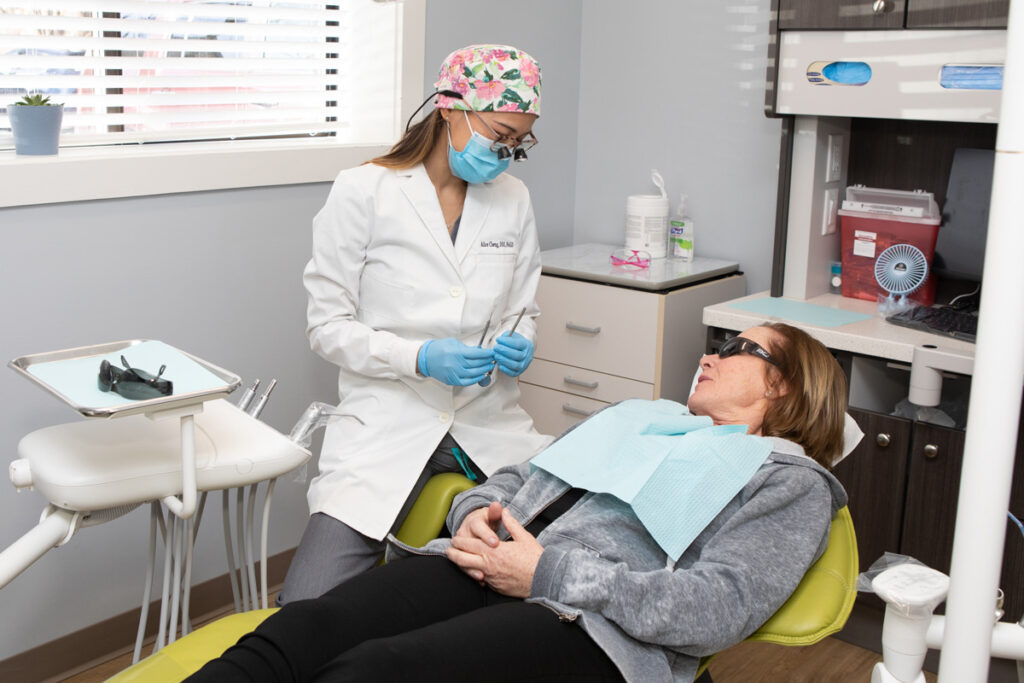 South Shore Smiles is a family dental practice with two general dentists, a periodontist, an endodontist, and a number of dental hygienists, assistants, and patient coordinators.
The availability of onsite specialists streamlines communication and administration for the patient and allows the care team to collaborate on each case, said Dr. Cheng. "We really take the best care of patients when we're keeping track of what's going on," she added.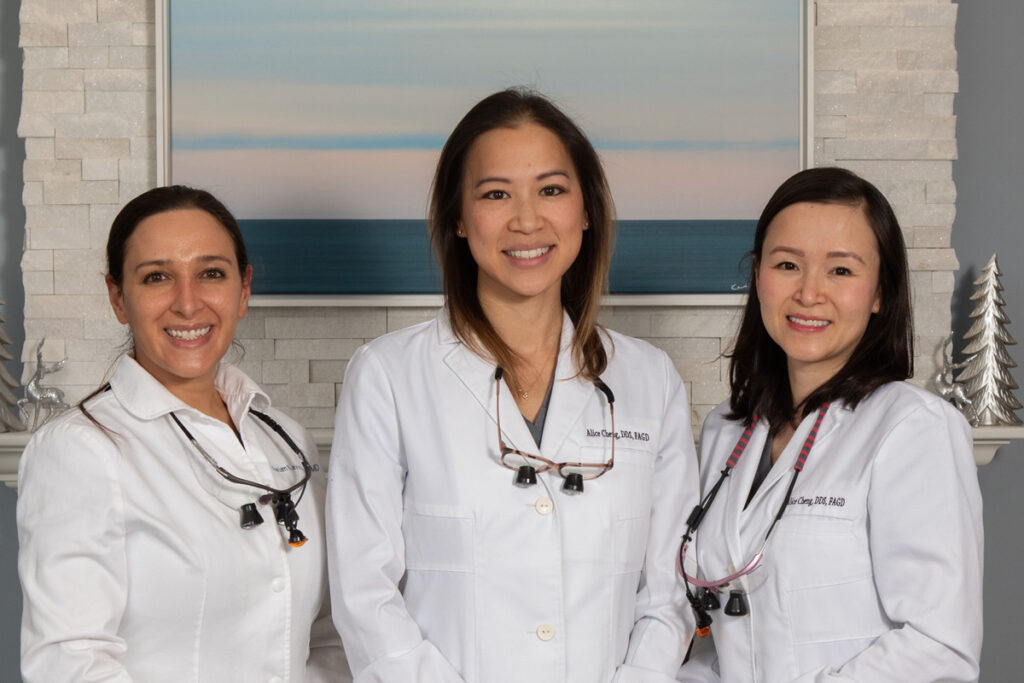 First-time appointments are typically 90 minutes, which allows for a comprehensive exam, oral cancer screening, dental cleaning, X-rays, dental scan, and plenty of time to discuss the patient's wishes and treatment plan.
The dental scan provides a three-dimensional view of the teeth so patients can see for themselves any crack lines or cavities. "It's a really cool piece of equipment and important tool for education," said Dr. Cheng.
South Shore Smiles also provides cosmetic dentistry and Invisalign clear braces.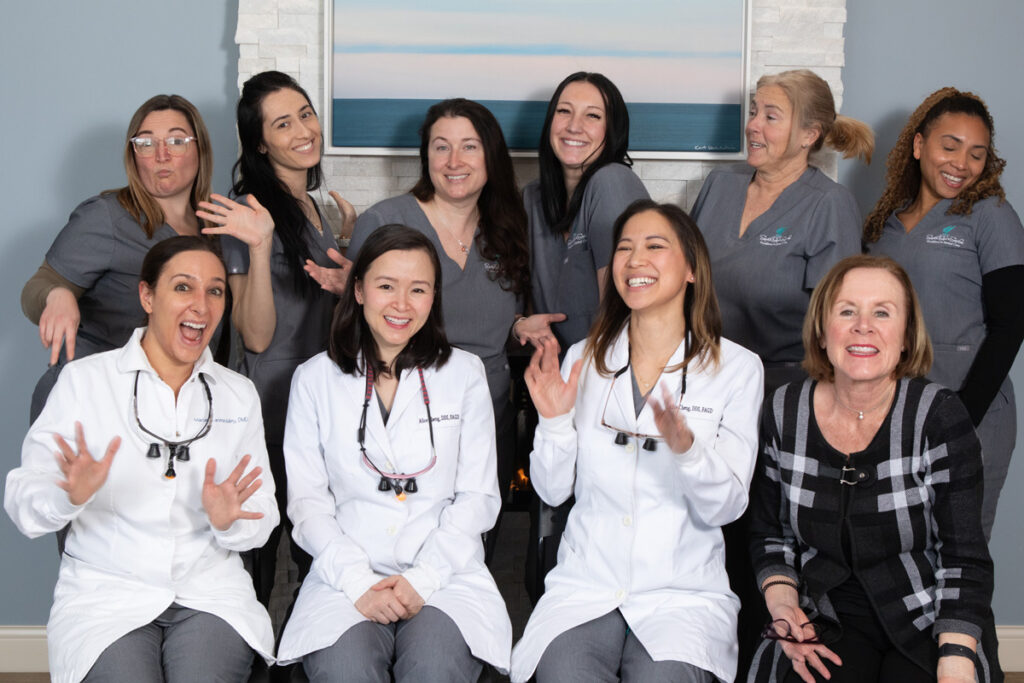 The staff at South Shore Smiles is a tight-knit team with morning huddles and monthly meetings to ensure the best care possible. Many patients remark that the staff feels like a family that is happy to be there, according to Dr. Cheng.
"I just want my team to always feel appreciated, because I can't do this on my own. The only way this works is that we're all rowing together in the same direction," said Dr. Cheng.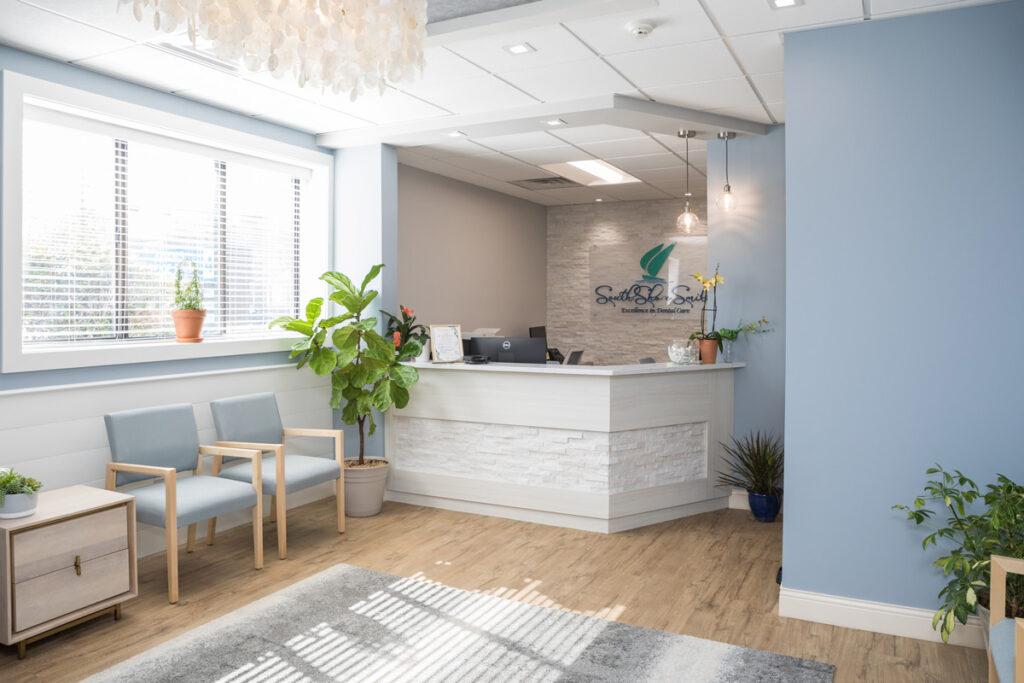 South Shore Smiles opened its doors in 2014. Dr. Cheng chose Braintree for its convenient location combined with "peaceful, quiet neighborhoods."
Mindful to give back, the business has hosted a fundraiser for Ross Elementary School, movie nights at Braintree Town Hall, and a prom dress collection for high school students in need.
"The [Braintree] residents are just wonderful. No matter what their background, everyone's always so friendly and personable. It's just been a real pleasure getting to know everybody in the area," said Dr. Cheng.
Learn more about South Shore Smiles at their website or Facebook page.
Braintree: Open for Business, Powered by BELD is a campaign celebrating the business leaders, companies, and ideas that enrich our community.
Story by Vibrancy Communications. Photos by Sally Bowen Photography unless noted otherwise.