1010 Washington Street, Braintree, MA 02184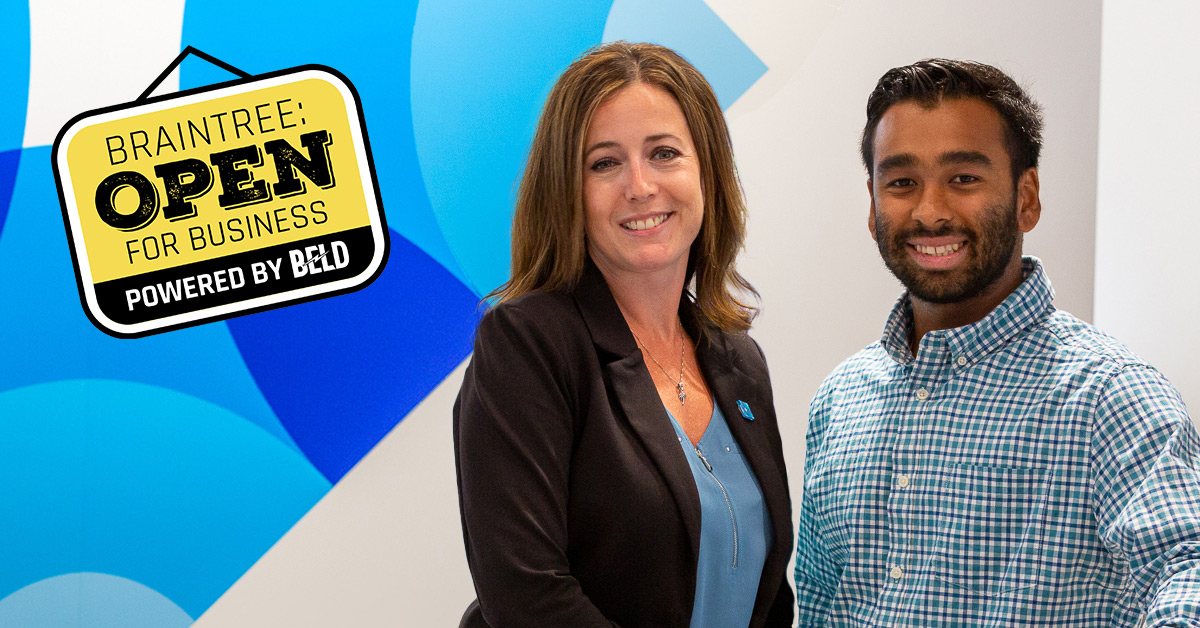 South Shore Bank blends digital-first banking with community connections
South Shore Bank is a locally managed mutual bank that centers the modern needs of its clients while serving the local community. The company manages approximately $2 billion in assets and supports more than 200 community organizations, including many in Braintree.
"It's about people here," said Jane Bowman, the company's chief marketing officer. "We spend the time getting to know you, so we can help you grow and succeed."
Spotlight Video
---
Two Braintree locations for the "ultimate customer experience"
This year, South Shore Bank celebrated the grand reopening of its full-service branch in South Braintree Square. The facility is "designed to embrace digital-first banking while creating the ultimate customer experience," according to a statement released after the ribbon-cutting ceremony.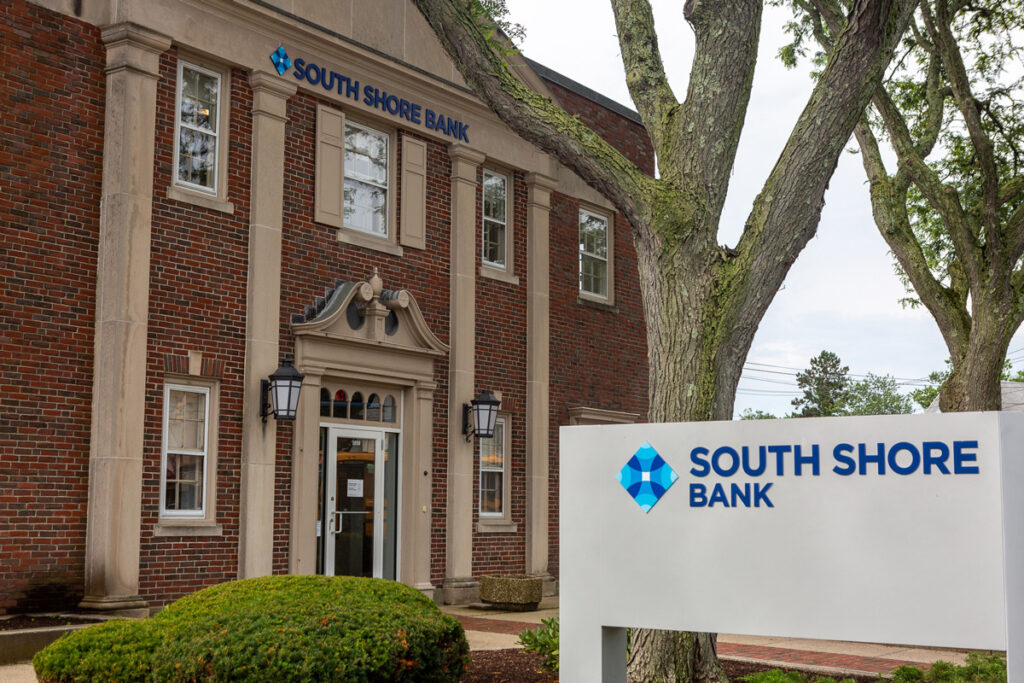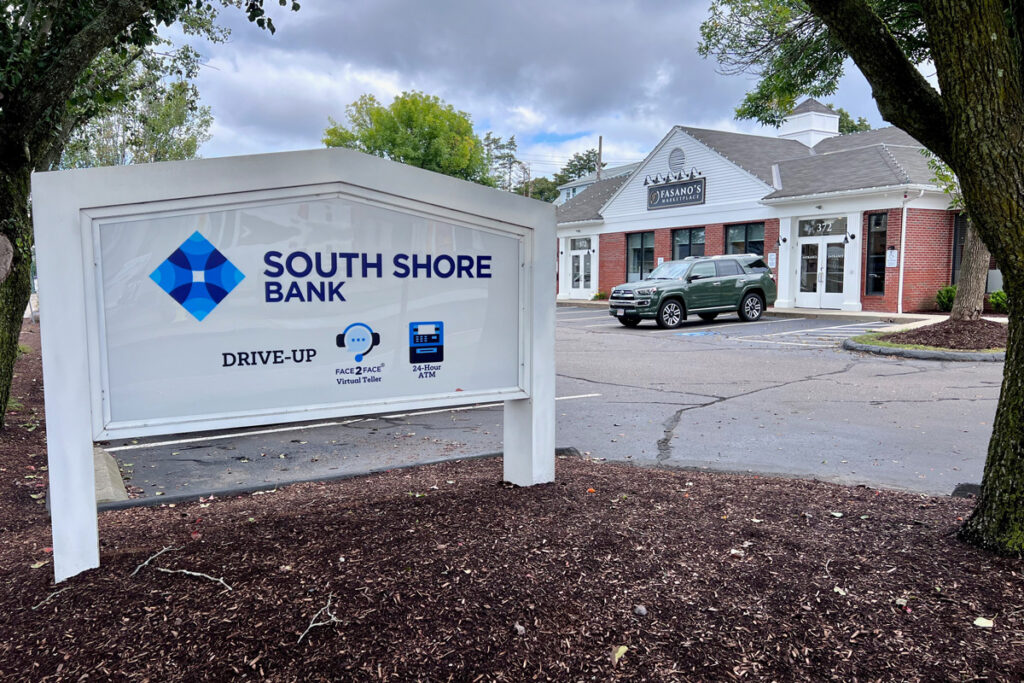 ---
The bank's second location is a drive-up ATM and virtual teller in Braintree Square, in the same building as Fasano's Marketplace. (See our Braintree: Open for Business spotlight on Fasano's.)
"South Shore Bank is fully committed to supporting Braintree's local economy and the great entrepreneurs that make up this very special town. Partnering with Fasano's Marketplace to open their Washington Street location made a lot of sense to us.

We're also excited to have our Face2Face virtual teller service on site at Fasano's, where South Shore Bank clients can speak to a real person from their car who can answer banking questions, cash checks, make deposits, and more. It's a great partnership that we're proud to be involved in."

Jim Dunphy, CEO, South Shore Bank
---
Business banking
South Shore Bank supports businesses and entrepreneurs through loans, lines of credit, business checking, cash management, and business advisory services. The bank also is a participating lender for Small Business Association (SBA) loans.
"If you're starting or running a business, we will help you every step of the way. We offer everything that big banks do, but we also have many helpful business connections in our local community."

Jane Bowman, Chief Marketing Officer, South Shore Bank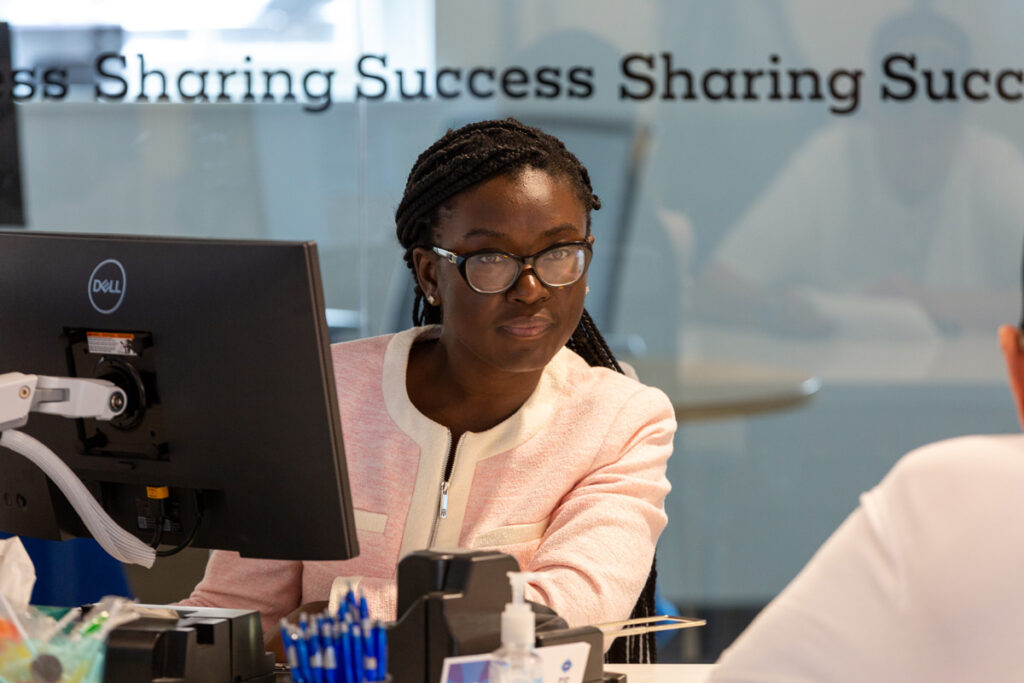 ---
Serving the community
One of South Shore Bank's goals is to support the wellbeing of the communities it serves, with a focus on education and social or human services.
The company also runs a unique leadership development program called Leadership South Shore. This year-long, immersive learning experience is for established and emerging leaders. Many graduates of the program hail from Braintree.
Participants travel the region to examine regional challenges and opportunities in the areas of economic development, education, the justice system, health and human services, arts and culture, and diversity, equity and inclusion.
"As intended, so many of our graduates take their existing skill set to the next level with the new connections, collaborations, and general awareness that they acquire. South Shore Bank, in partnership with the South Shore Chamber of Commerce, is truly committed to the program and the benefits it brings to all of the communities on the South Shore, including Braintree."

Joanne Tully, Leadership South Shore Program Coordinator, South Shore Bank
---
Visit South Shore Bank's website for more information.
Braintree: Open for Business, Powered by BELD is a campaign celebrating the business leaders, companies, and ideas that enrich our community.
Story and video by Sarah Welch DeMayo.