400 Washington Street Suite LL8, Braintree, MA 02184
Practice self-care with Nurtured Roots: Reiki, yoga, mindfulness
Nurtured Roots in Braintree helps you channel mindful living to manage stress, anxiety, pain, and sleep issues. BELD is proud to spotlight this local company in our Braintree: Open for Business campaign.
Owner Jennifer Lynn is a Reiki Master, wellness coach, and yoga and mindfulness instructor. She offers services to individuals and groups and meets virtually, at local health clubs and businesses, and in her studio at 400 Washington Street in Braintree.
Jennifer says her mission is to empower children and adults to live a more calm, mindful, and joyous life. "I create a safe space for my clients where they can leave negativity at the door," she says.
Nurtured Roots offers Reiki healing, yoga and mindfulness, and wellness coaching. All programs are customizable.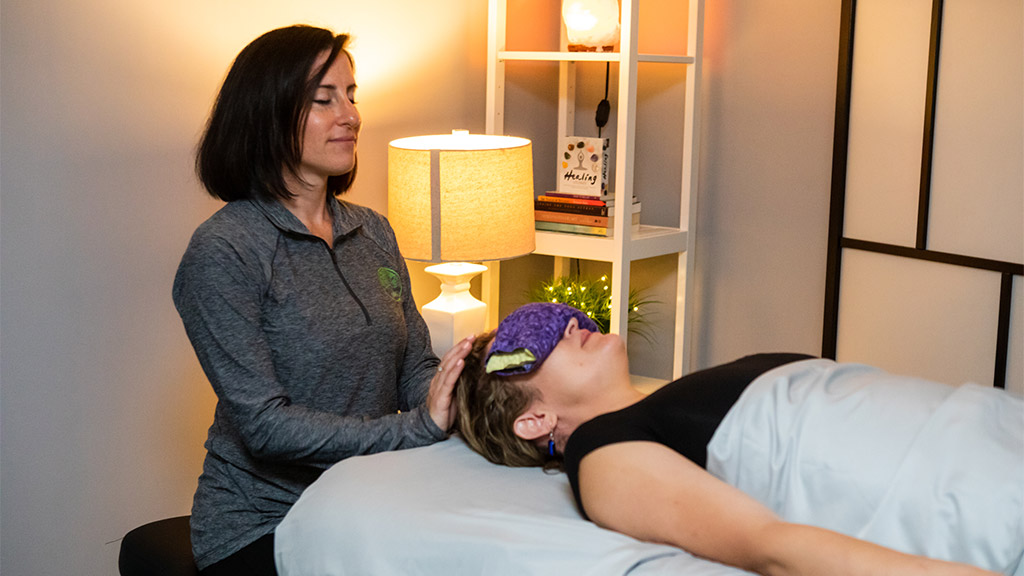 Reiki healing is a hands-on energy healing technique. It derives from the ancient Eastern belief that vital energy flows through the body. Reiki practitioners apply gentle touch to guide this energy and promote natural healing. Clients can be seated or lie on a table, and a no-touch variation is possible.
What does a Reiki session feel like? Each person's experience is unique, Jennifer says, but you might feel relaxation, a release of emotion or negative energy, or areas of warmth. "We bring the body and mind to a present place," she says.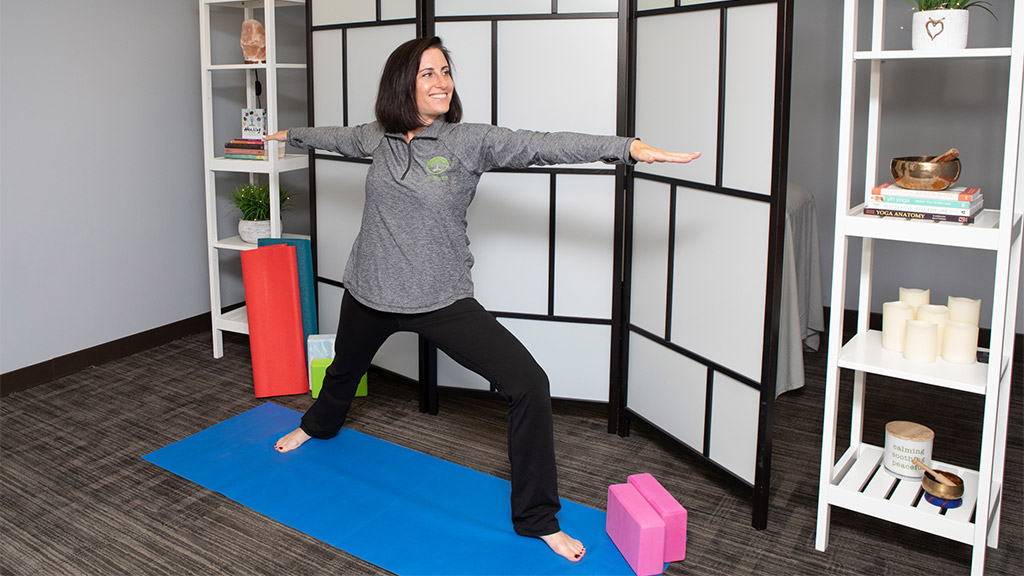 Yoga and mindfulness: Jennifer leads private and group yoga sessions and guided meditations online and in person. She also teaches yoga to children ages 2 to 5 at public libraries and hosts a tween/teen virtual meetup.
"Kids have so much more stress than we had growing up," she says, citing social media, the pandemic, and isolation.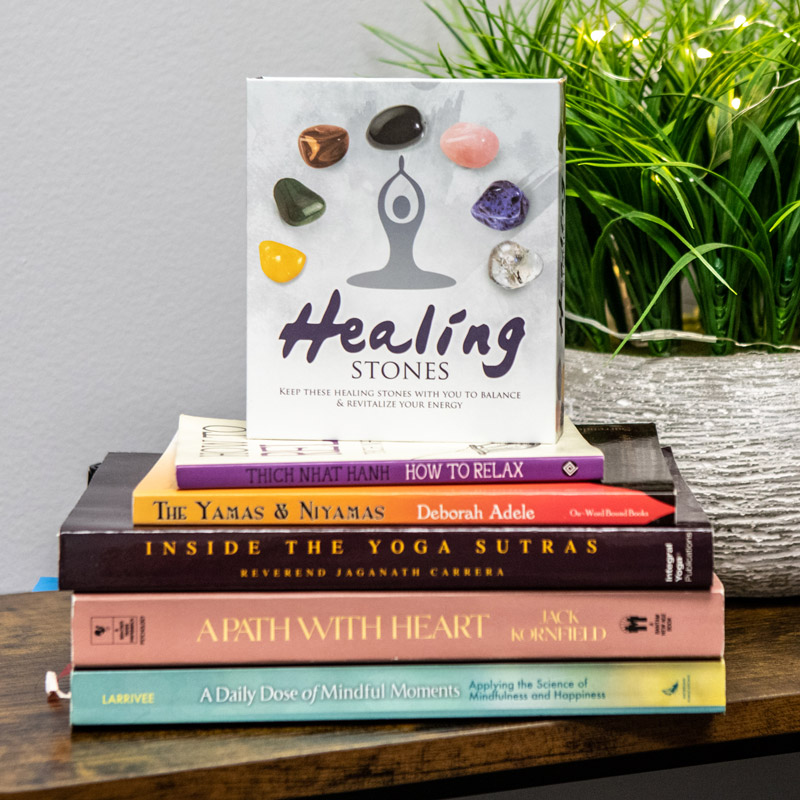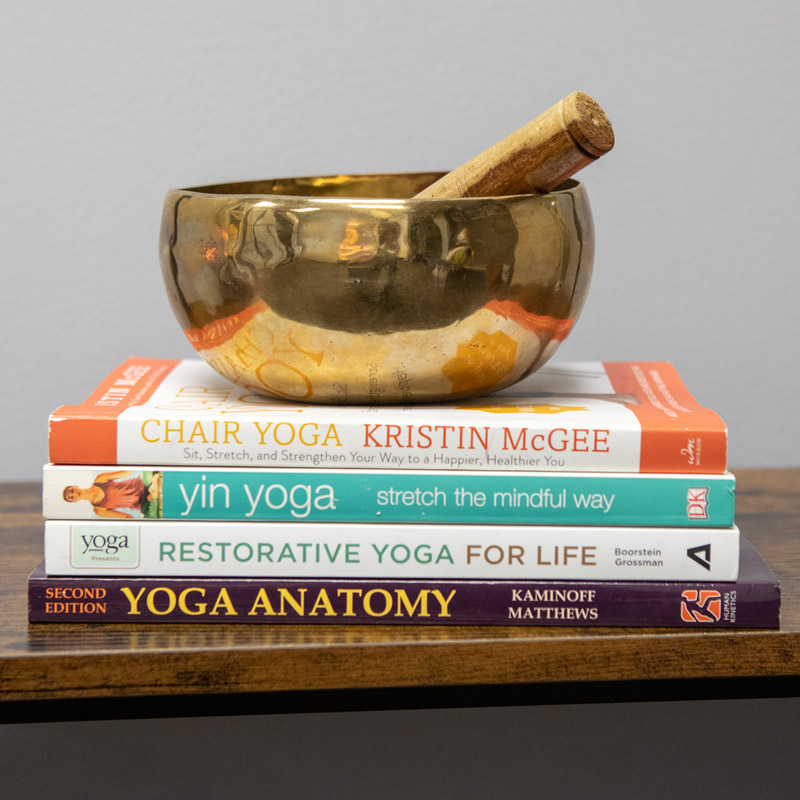 Wellness coaching: In one-on-one coaching sessions, individuals can set goals for their emotional and physical wellness.
"It doesn't make problems go away, but hopefully it makes things easier," Jennifer says.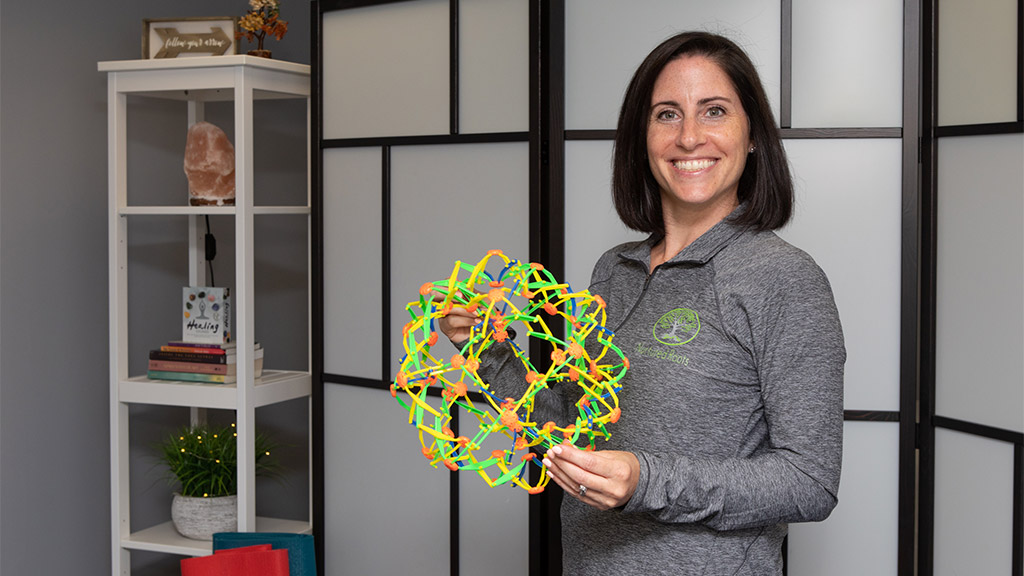 Braintree connection: Jennifer resides in Braintree with her husband and two sons. She is a lead stakeholder for The Braintree Community Partnership on Substance Use and also a Braintree Public Schools substitute teacher and PTO member.
Visit the Nurtured Roots website to book a service or view the group class schedule.
Braintree: Open for Business, Powered by BELD is a campaign celebrating the people, companies, and ideas that enrich our community. Share this post to spread the word and help us find new businesses to spotlight!
Photos by Sally Bowen Photography