400 Washington St #210, Braintree, MA 02184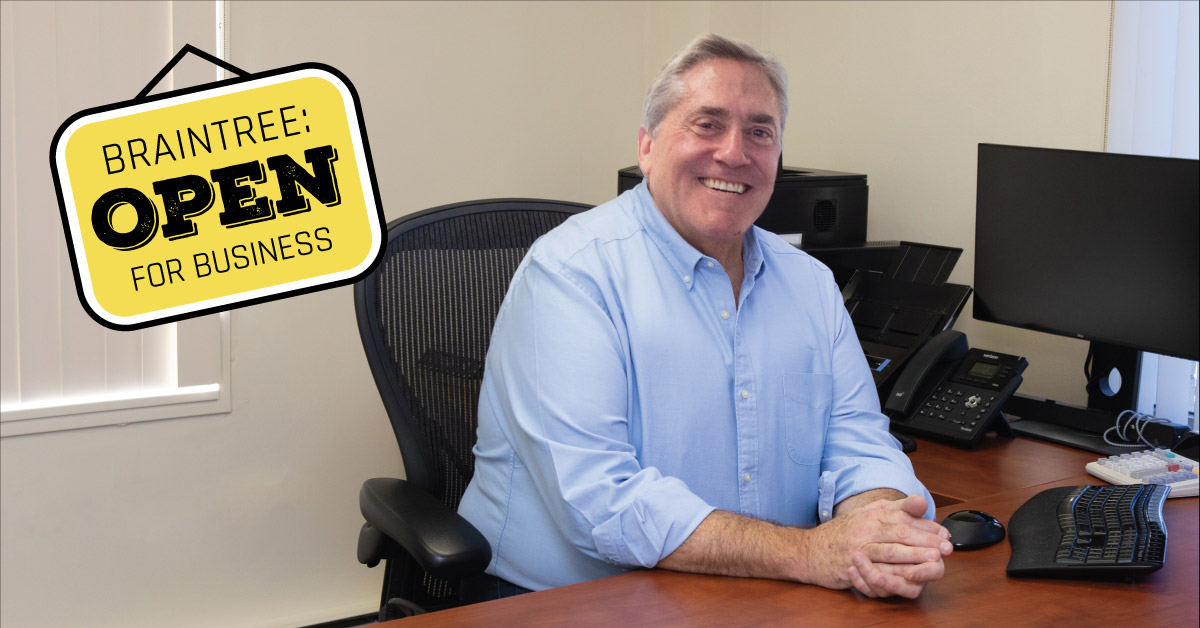 MacaTax sets minds at ease for tax preparation and audits
Look to MacaTax, Inc. in Braintree for your personal or business tax preparation and tax representation needs.
Founded in 2014 by Richard MacAlesse, MacaTax is a tax preparation and planning firm located at 400 Washington Street, Suite 210, in Braintree. The firm serves both individuals and businesses.
Commercial services include tax preparation, accounting software selection and implementation, bookkeeping, business entity selection, business purchases and sales, financial analysis, financial statements, and payroll services.
On the personal services side, MacaTax offers tax preparation, retirement planning, and estate and trust tax preparation.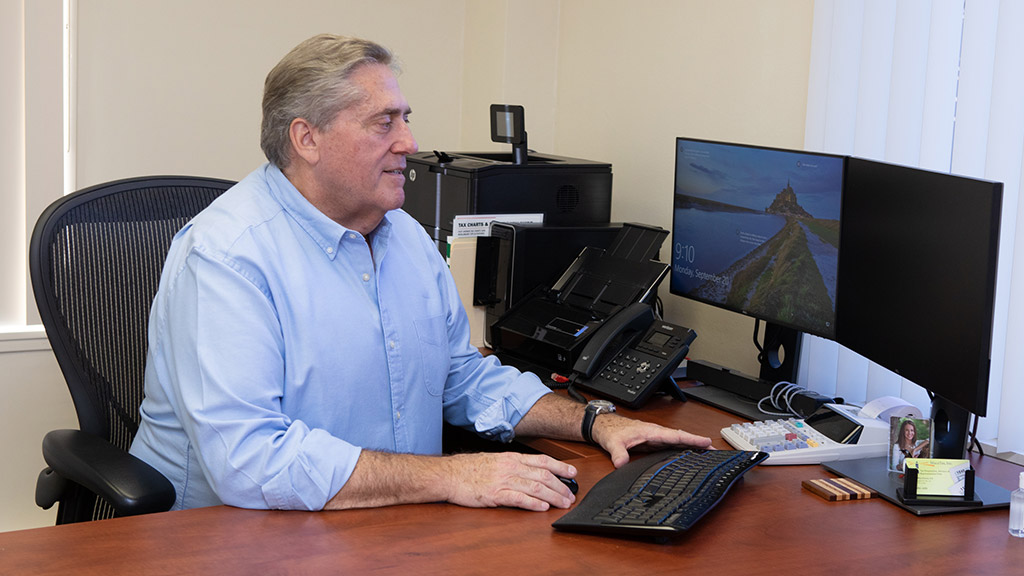 Rick has been in practice for 35 years. He holds the enrolled agent (EA) designation, the highest credential the IRS awards, and the Fellow designation from the National Association of Enrolled Agents (NAEA). These achievements are markers of tax expertise and dedication to protecting taxpayer rights.
In addition to tax preparation, Rick represents clients during audits and on non-filer cases, offering support all the way to court, if necessary. He says he knows the ins and outs of government agencies and can find paths to resolution.
"People get an envelope from the IRS in the mail, and their stress level goes through the roof. I take all that worry away. I put their minds at ease," he says.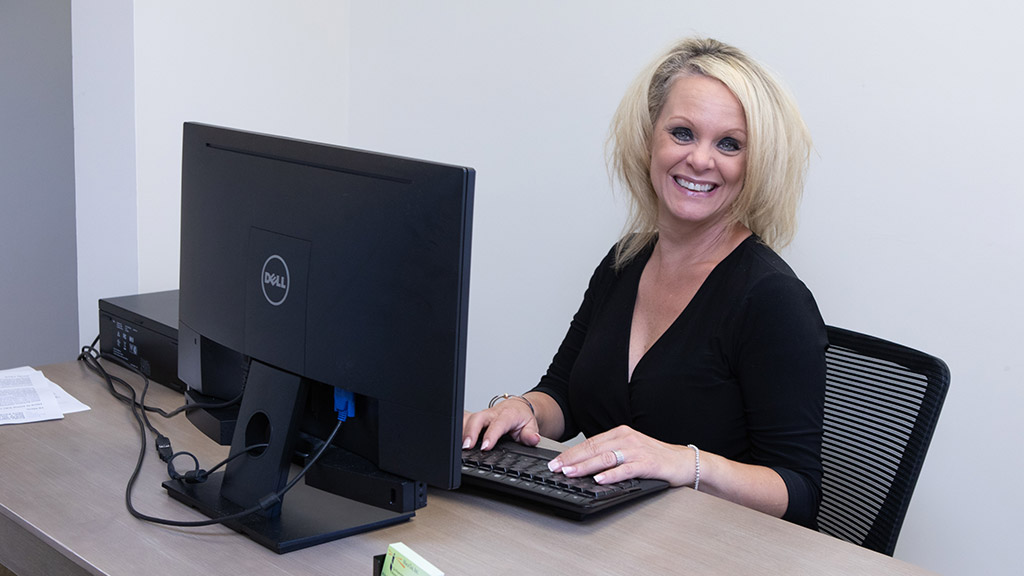 Rick's business partner is Nina Peckham (pictured above), a Realtor with Berkshire Hathaway Home Services. She specializes in estate sales. Many MacaTax clients are selling property and appreciate the one-stop shopping that Rick and Nina provide.
"Estate sales come at a sensitive stage in life," Nina says. "It's a lot to take on, and our clients are looking for someone to guide them through that with compassion."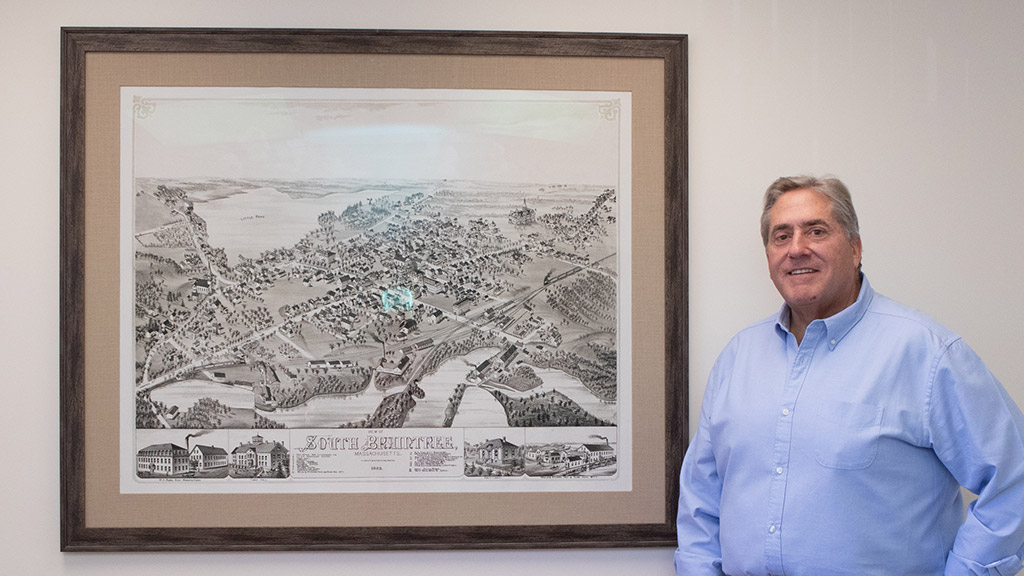 Rick is a proud Braintree High School graduate and likes to chat with clients about his antique map of South Braintree. It's just one way he builds trust and relationships. "I like helping people. It doesn't feel like work to me," he says.
Check out the MacaTax website for contact info and some handy financial calculators and tax resources.
Braintree: Open for Business, Powered by BELD is a campaign celebrating the people, companies, and ideas that enrich our community. Share this post to spread the word and help us find new businesses to spotlight!
Photos by Sally Bowen Photography