132 Hancock Street, Braintree MA, 02184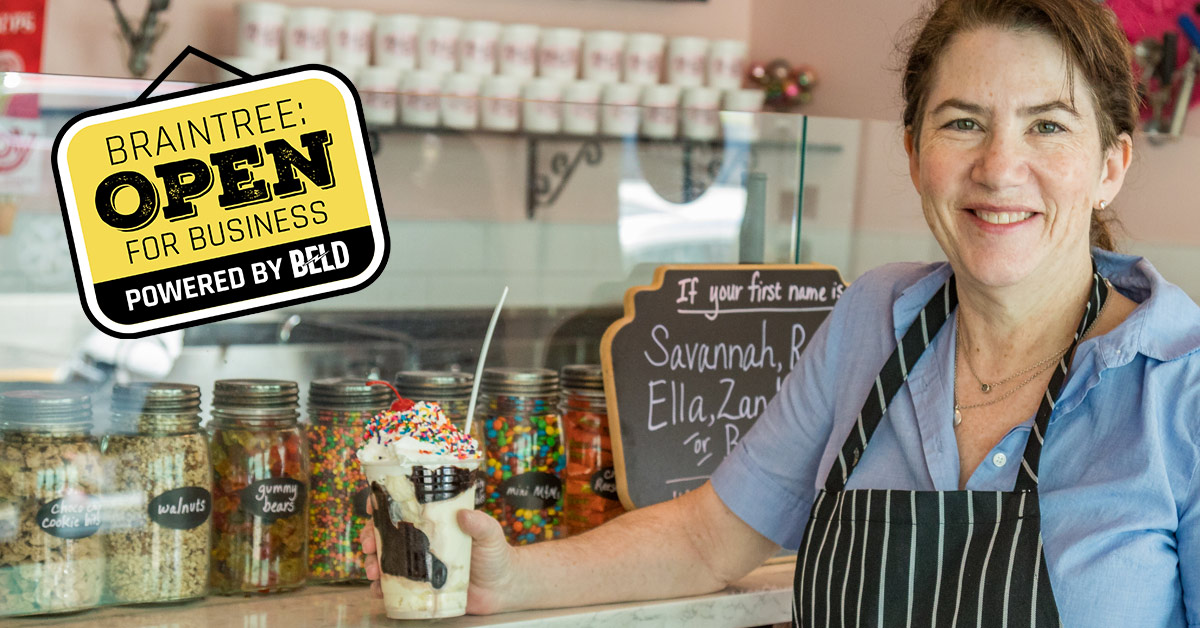 Families scoop up the fun at Foleys Ice Cream Shoppe
Years ago, Jen Foley of Braintree was working as a court reporter when she took a vacation to Savannah, Georgia, to celebrate her anniversary.
While wandering the streets of this historic city, she stumbled upon a 1940s-themed ice cream parlor called Leopold's. The charm and beauty of the little store captivated her, and she decided Braintree needed a place like that.
"I wanted to create a place where people stop in. I wanted to be around happy people," Jen recalled. She returned home and made the life-changing decision to start a business.
Foleys Ice Cream Shoppe opened in 2018, and today it is Braintree's top-rated ice cream shop on Google and Yelp.
Foleys sells premium ice cream, deluxe sundaes and ice cream sandwiches, and soda fountain classics like frappes, malteds, and root beer floats.
Eighteen flavors are available year-round, along with seasonal specials like blueberry, salted caramel, truffle, cotton candy, and summer peach. No surprise, vanilla is the top-selling flavor. Jen's personal fave is Graham Central Station.
There's even a special treat for dogs called "The Lassie."
Foleys delivers through Grubhub and also offers ice cream packs to-go for 4 or 8 people.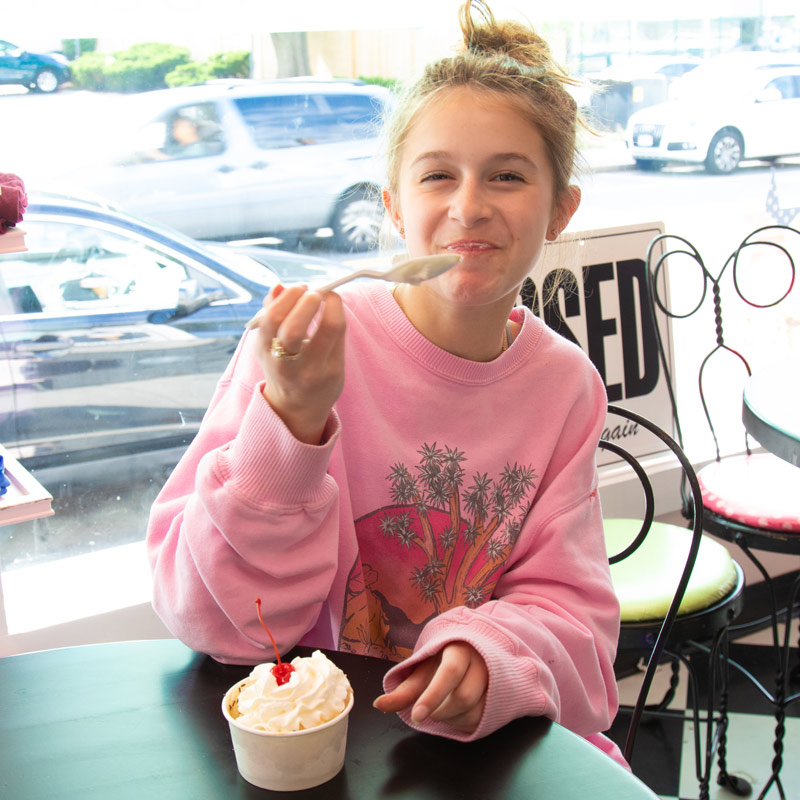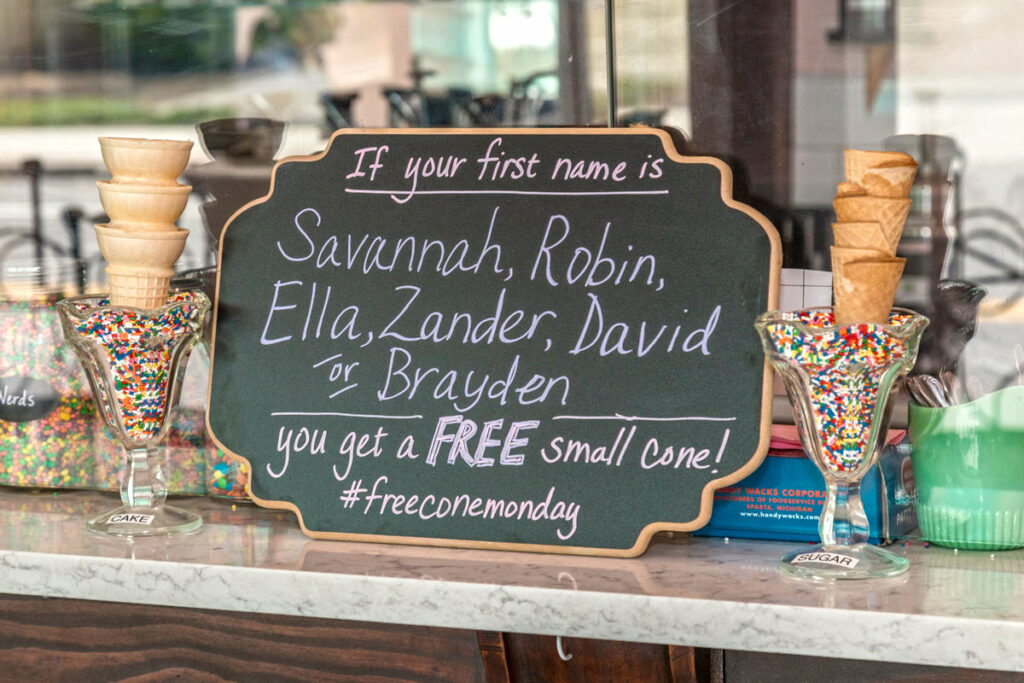 Foleys is active in the community and has hosted fundraisers for Braintree schools and youth sports. They also offer a military discount.
Jen is especially proud of her staff and seasonal help. "I hire really kind kids. You want them to have a good experience here and make it a happy occasion," she said.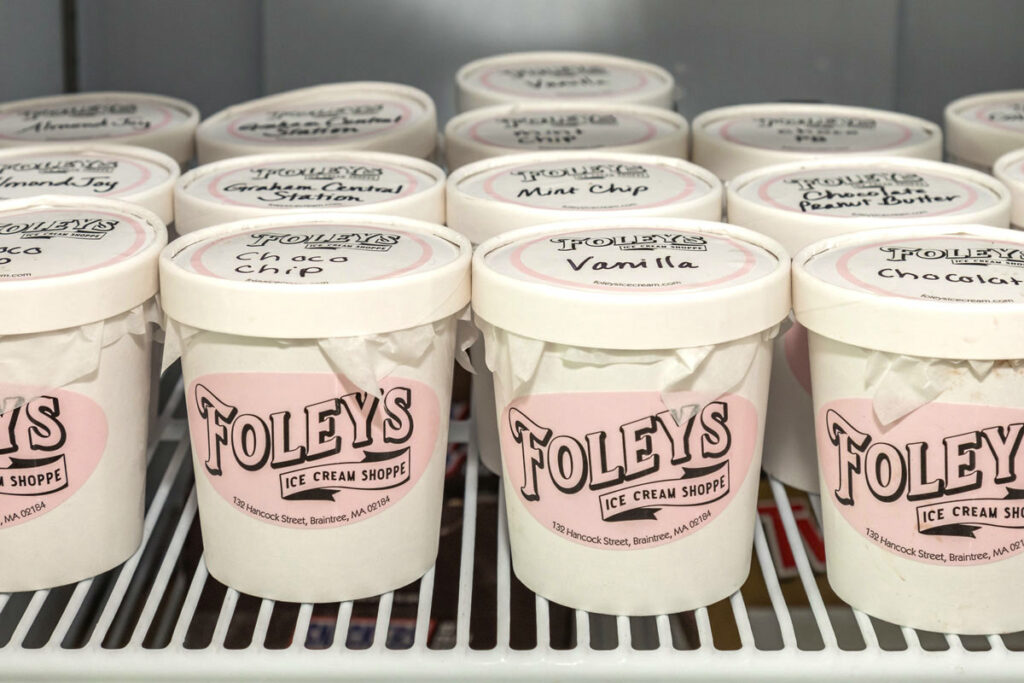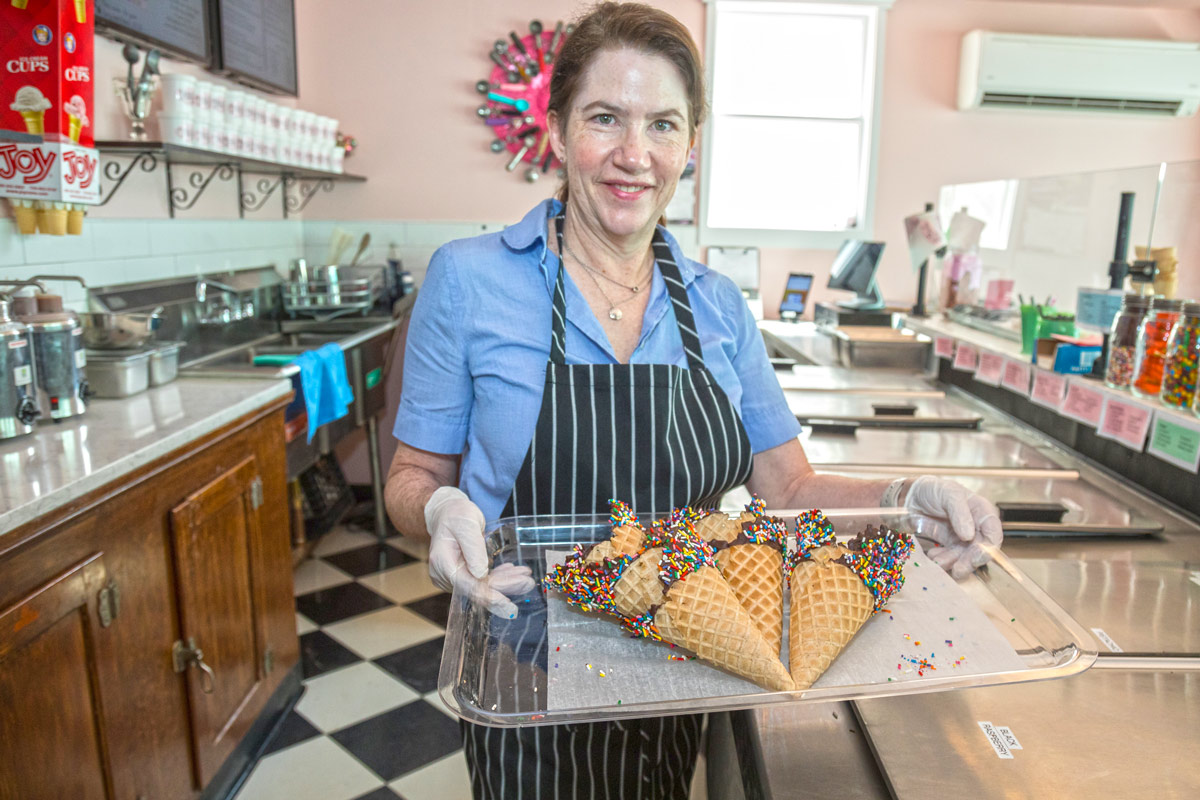 Jen has never looked back since taking the plunge into entrepreneurship. "You work so hard behind the scenes. It takes a lot of time and energy, but it's amazing," she said.
As a Braintree small business owner, Jen is also grateful for reliable service from BELD. "We've never lost electricity, which is important for our freezers!" she said.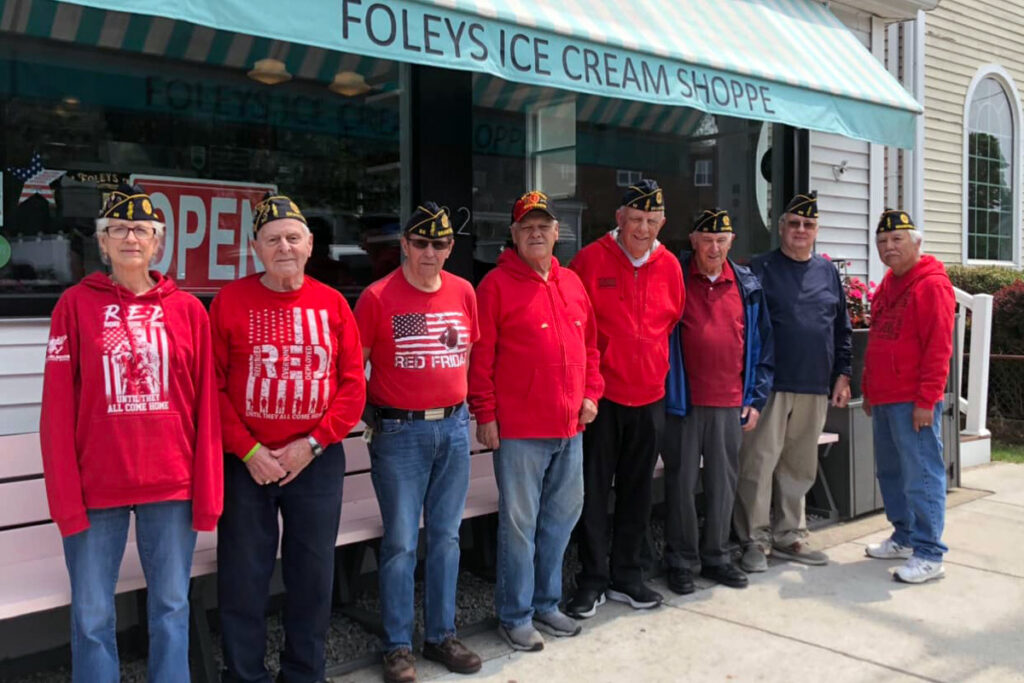 To learn more about Foleys, visit its website or follow on Instagram and Facebook.
Braintree: Open for Business, Powered by BELD is a campaign celebrating the business leaders, companies, and ideas that enrich our community.
Story by Vibrancy Communications. Photos by Sally Bowen Photography unless noted otherwise.