131 Pearl St, Braintree, MA 02184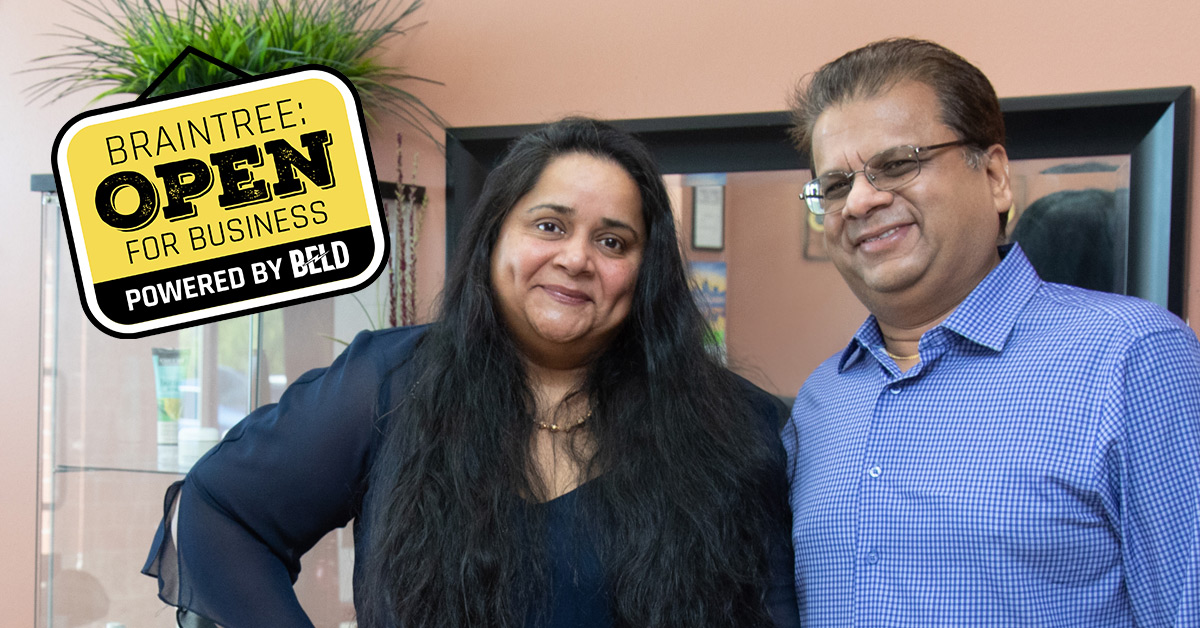 Ess Aar Beauty Salon promises high-quality, friendly service at a great price
In the intimate world of beauty salons, it takes more than quality service to build a loyal customer base.
People also want to feel a sense of belonging, and Ridhi Aggarwal of Ess Aar Beauty Salon in Braintree provides that warm, welcoming space.
"My clients are a huge part of my life. I like to listen to them. I like to make them happy," said Ridhi, a licensed aesthetician and small business owner.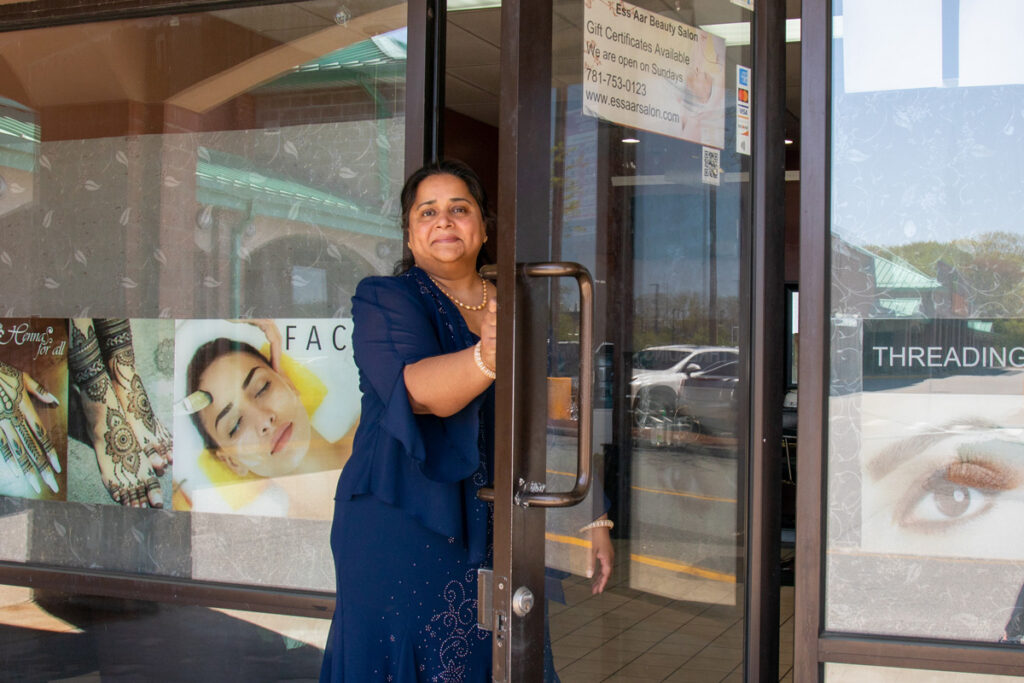 Ess Aar specializes in facials, face and body waxing, eyebrow threading and tinting, eyelash tinting and extensions, and henna tattoos for both women and men.
Ridhi and her husband, Vishal, are Braintree residents who opened the salon in 2012. Their business has thrived in a competitive industry by staying true to its mission: "We offer excellent service at very reasonable prices," said Vishal, who runs administration.
Plenty of customers agree, based on Ess Aar's 4 1/2 star rating on Google reviews. "Friends and family referrals really drive our customer base," Vishal said.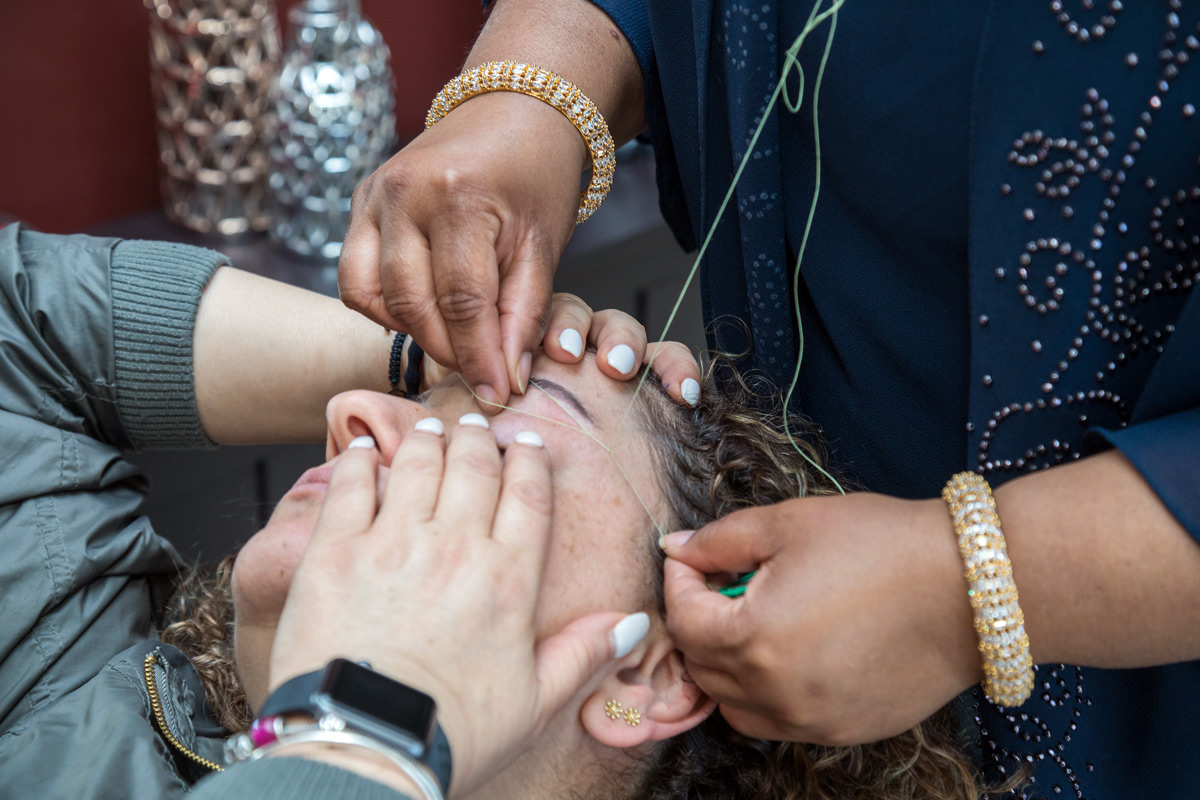 Long lashes and groomed brows are hot
Brow and lash services are extremely popular at Ess Aar. "When you get up in the morning and your eyes look great without much makeup, you feel ready to go," Ridhi said.
When it comes to eyebrow threading versus waxing, which method is better?
It depends on the client's needs, Ridhi explained. Threading allows for more precise shaping and is gentler for people with sensitive skin since it touches only the hair root.
Some people worry threading is slightly more painful, but it shouldn't be when done by a highly experienced practitioner, she added.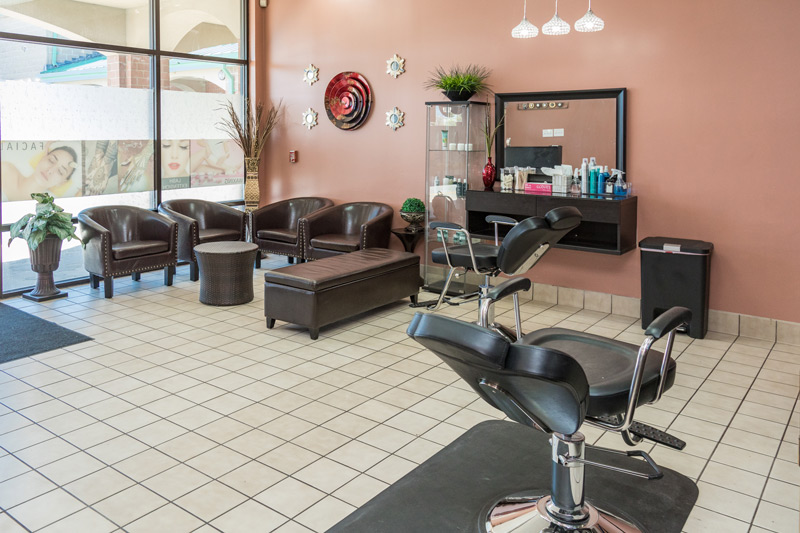 Why Braintree is good for business
Ridhi and Vishal see three reasons for their company's success in Braintree.
The first is location. Ess Aar has many loyal clients from other towns who stop by when visiting Braintree's major shopping plazas. The salon's proximity to the highways and public transportation are other pluses, they said.
The second reason is support from hometown clients. "People in Braintree like to enjoy themselves, like to pamper themselves, which is very important for a business," Ridhi said.
Finally, the owners are fans of Braintree's very own electric department.
Vishal is a real estate agent who manages properties in greater Boston and knows firsthand how Braintree's commercial electric rates compare to other communities.
"Huge difference. BELD barely raised their rates when the [other electric utilities] skyrocketed," Vishal said. "Also, their service is excellent. There can be any kind of storm and the lights don't go out."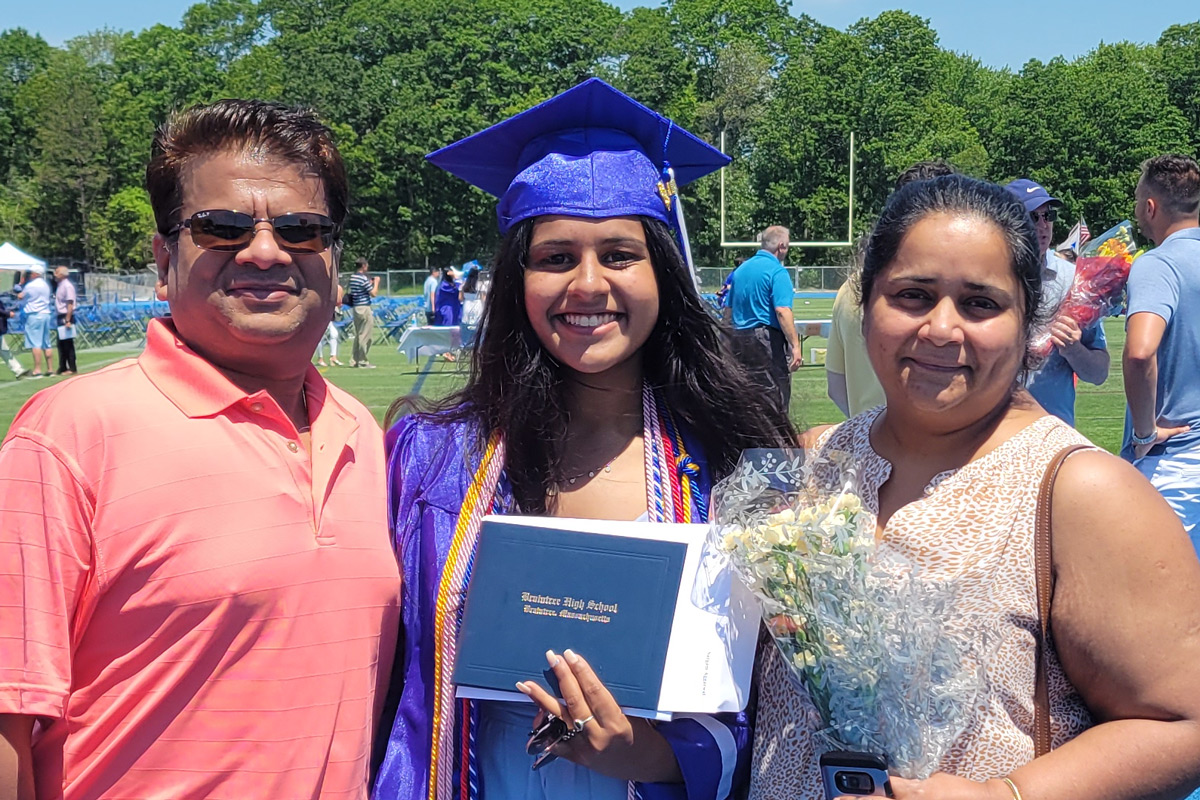 "Ess Aar" means …
Vishal and Ridhi immigrated to the U.S. from India and have lived in Braintree for 25 years.
The salon's name, Ess Aar, is the phonetic spelling of the initials of their daughter, Sargam, and son, Rohan. Both are Braintree High School graduates.
Rohan earned his diploma in 2015 and won BELD's Scholarship in Memory of Marge Richardson, who was a BELD employee.
Sargam worked in the salon as a teenager and is now at college. "For my parents to come from halfway around the world and give me and my brother such a great life, it's definitely an inspiration," she said.
Braintree: Open for Business, Powered by BELD is a campaign celebrating the business leaders, companies, and ideas that enrich our community.
Story by Vibrancy Communications. Photos by Sally Bowen Photography unless noted otherwise.