1151 Washington St # A, Braintree, MA 02184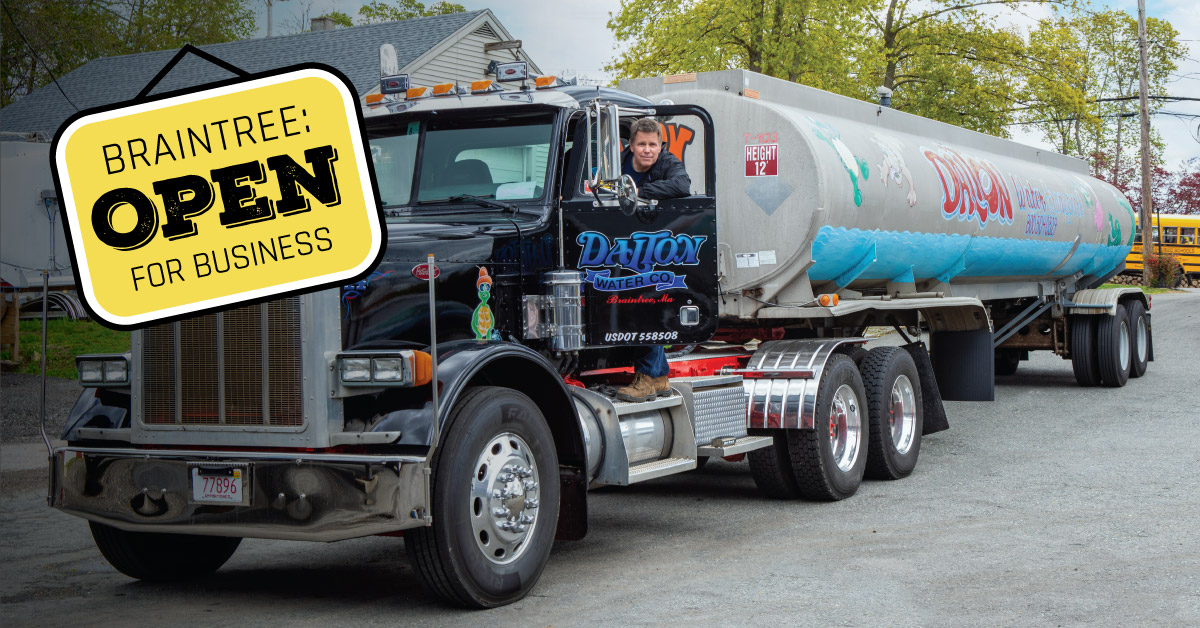 Dalton Water celebrates 50 years of business in Braintree
Braintree is open for business! BELD is proud to shine a spotlight on local companies and organizations that make our community thrive.
Known around town for its hand-painted trucks, Dalton Water has been in the bulk water business for a half-century. Scroll through to find out what makes this company special.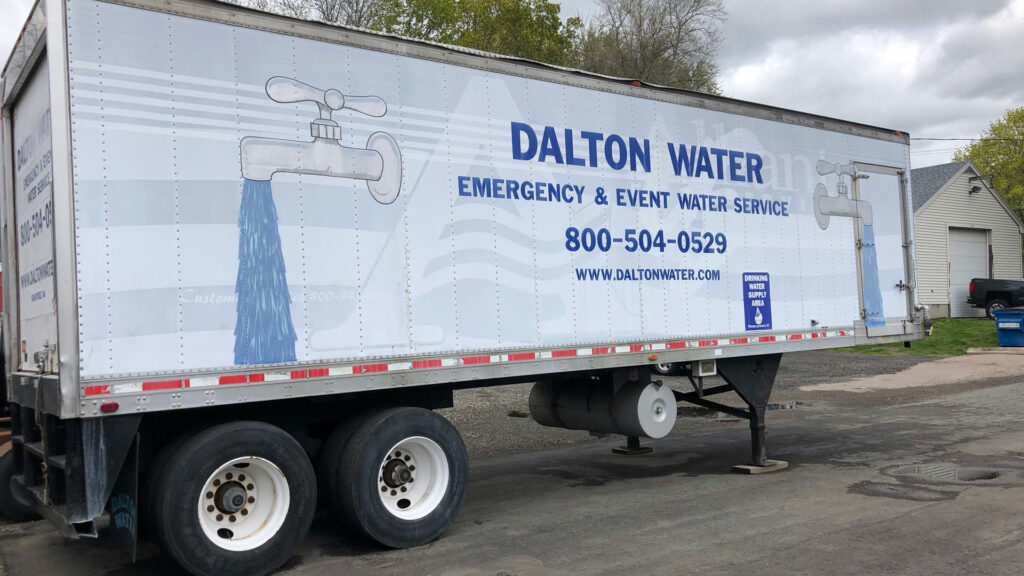 Dalton Water treats and delivers bulk water for swimming pools and skating rinks and is located at 1151 Washington Street in Braintree.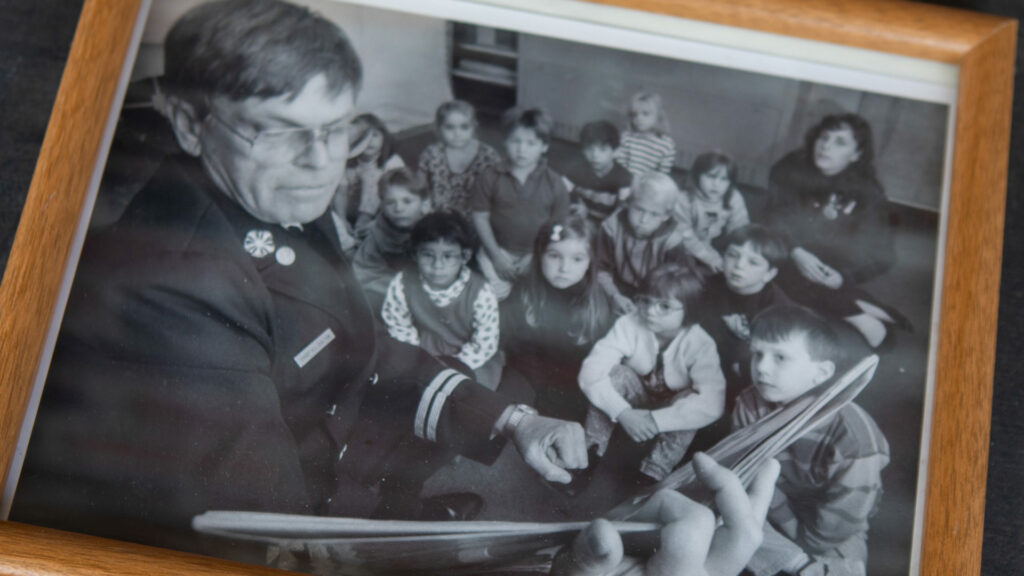 The company was founded in 1971 by Arthur Dalton, chief of the Braintree Fire Department. (No surprise, he knew a thing or two about water.) Pictured above: Chief Dalton loved dropping by local schools during story time.
The chief's sons, Joe (left) and John grew the company from a single truck to its current fleet of a dozen. "It's nice because people are always happy to see us when we drive up," Joe says.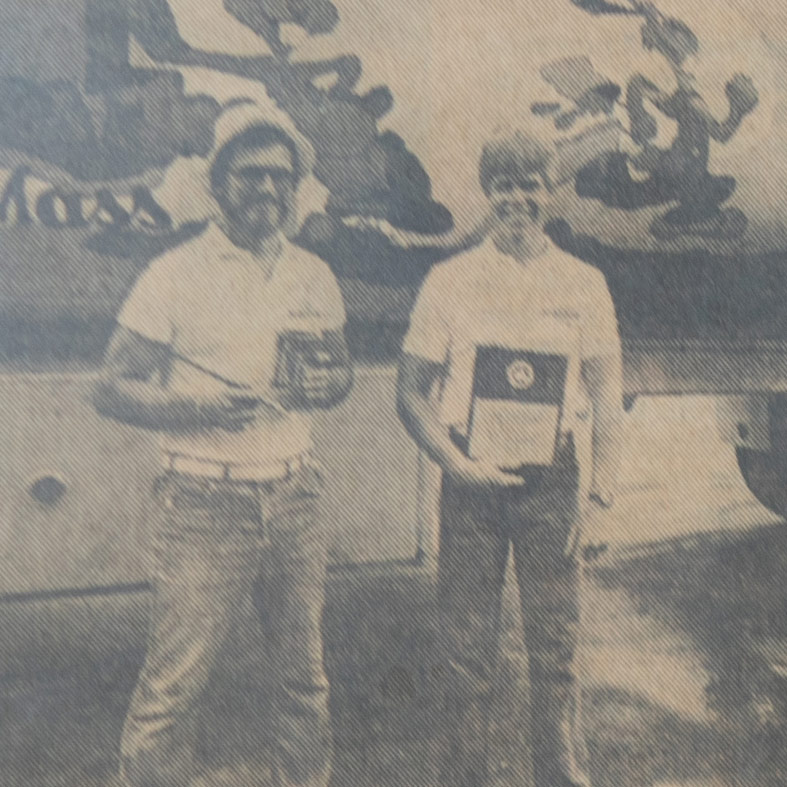 Braintree folks will recognize Dalton's iconic trucks for their fun, hand-painted artwork and lettering. The first truck was painted by Arthur's friend, Peter Randall of Cedar Street (pictured, left, with Joe in an old newspaper clipping). Joe recalls: "Peter told my dad, 'Drop the truck in my driveway and I'll see what I can do.'"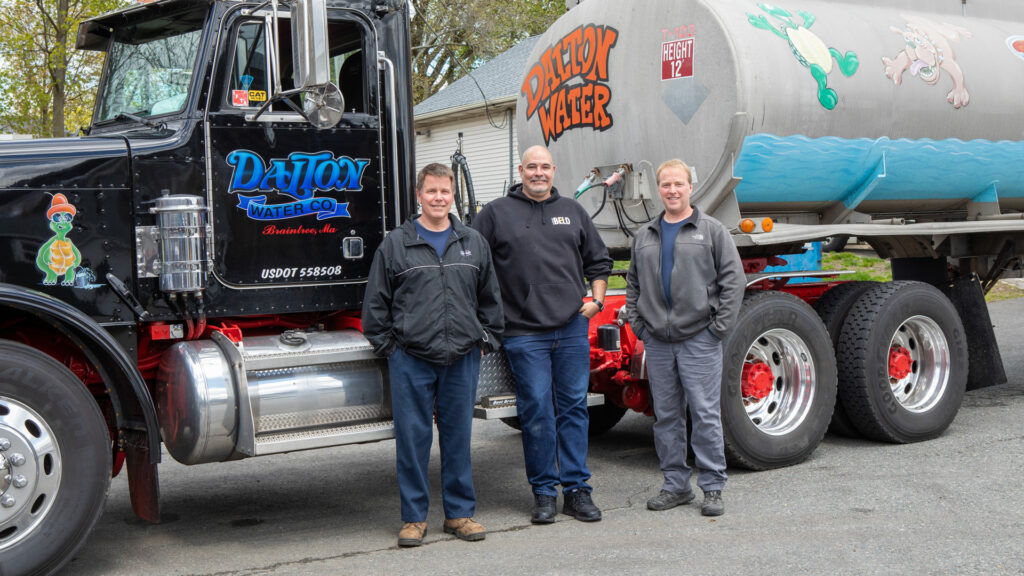 Joe relies on Braintree Electric Light Department for great rates and reliability. "You can't beat BELD's service. It's second to none," he says.
Visit Dalton Water's website to learn more about this company.
Braintree: Open for Business, Powered by BELD is a campaign celebrating the people, companies, and ideas that enrich our community. Share this post to spread the word and help us find new businesses to spotlight!
Photos by Sally Bowen Photography