180 Allen Street Unit #5 Braintree, MA 02184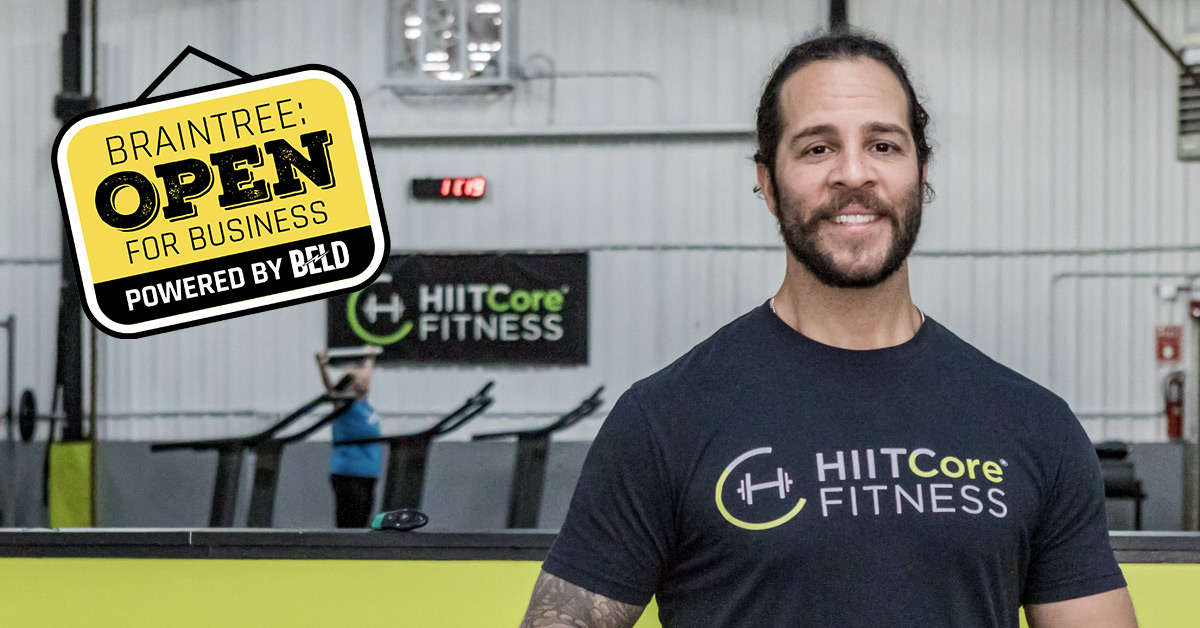 HIITCore® Fitness: A different kind of high-intensity interval training
HIITCore Fitness is a health club in Braintree where members use high-intensity interval training (HIIT) to improve their cardiovascular conditioning and core strength. The gym caters to athletes and novices alike and offers group classes, personal training, weight loss programs, and corporate wellness programs.
In this interview with Braintree: Open for Business, HIITCore founder and CEO Carlos Terron talks about fitness, the health club industry, and why he left a career in corporate America to start his own business.
What is high-intensity interval training, and what does a HIITCore workout look like?
High-intensity interval training is a modality that specializes in work and rest periods.
Each of our workouts is around 45 minutes in total. Within those workouts, our intervals range anywhere from 30 seconds to one minute, two minutes, or even three minutes of work. Then we have rest periods, which generally are about 20 or 30 seconds.
We work cardiovascular. We work anaerobic. We work aerobic. We work short [intervals], we work long [intervals]. So, we're really varied. We basically jam-pack those 45 minutes and individuals get a heart-pounding, well-rounded workout every single time.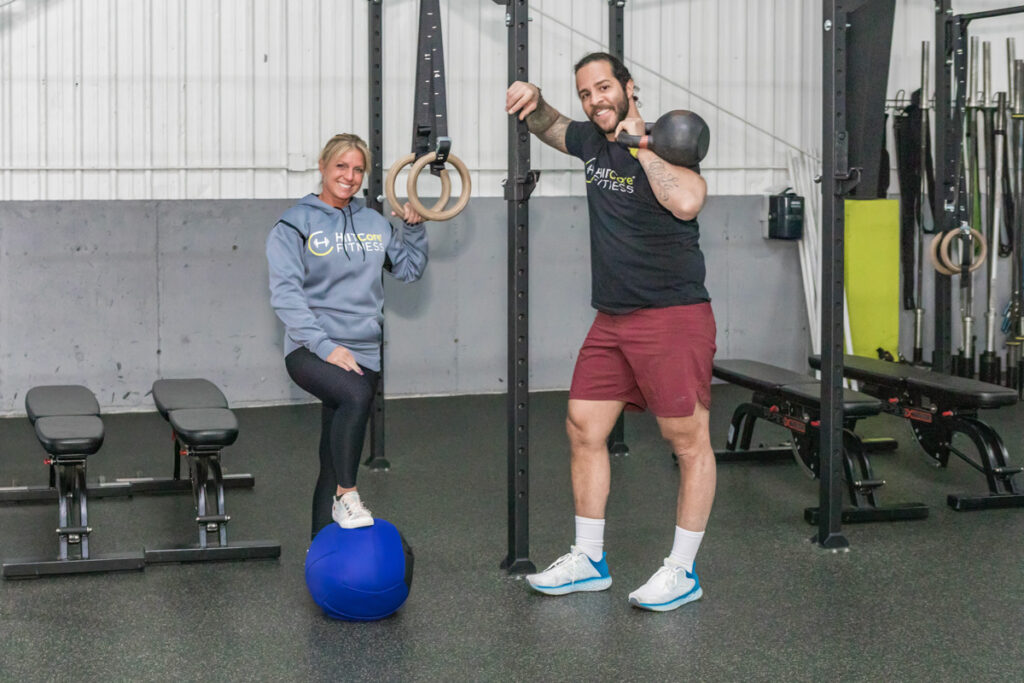 Tell us about how your business got started.
We opened our doors in June of 2018 and have been growing ever since. I invested greatly in the concept. It took me over two years to build the business plan. I really wanted it to look presentable—as you walk in, you have the "wow" factor. What makes us different is the gym is organized, it's clean, it's welcoming, and our workout is 45 minutes.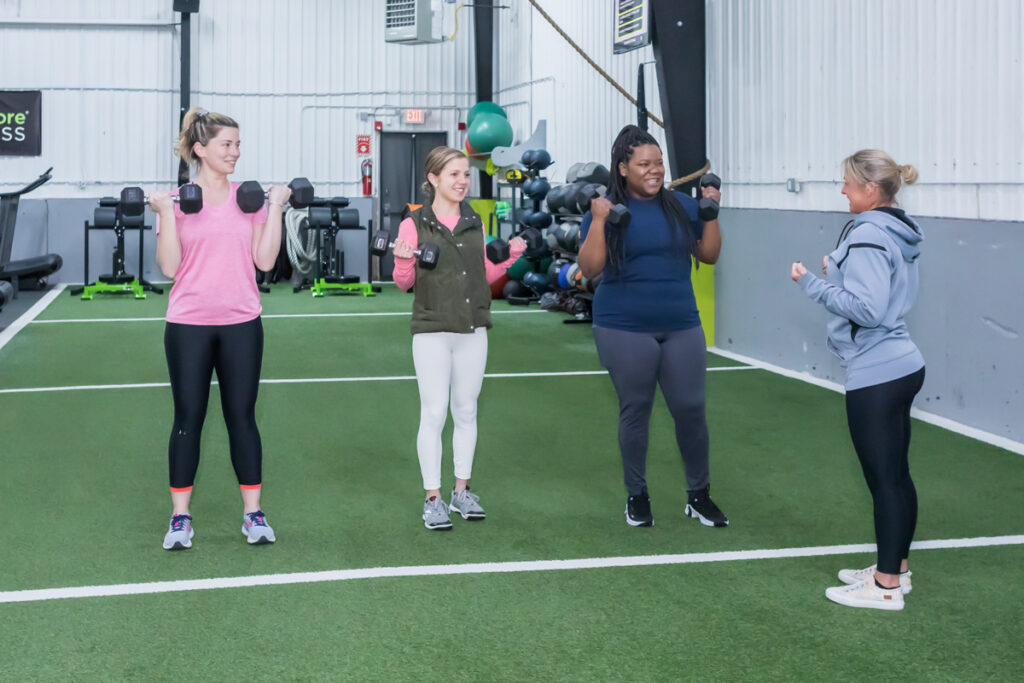 How is HIITCore different from other HIIT-type workouts, like Orangetheory® or CrossFit®?
What I've created here is a system that is right between Orangetheory and CrossFit.
Orangetheory tends to be very cardio-based—a lot of running, a lot of rowing, and a little bit of weight. CrossFit tends to be on the other end of spectrum where there are a lot of weights, barbells, just a lot of heavy lifting.
We do some cardio, and we do some weight, but we vary it. We do rotational movements. We move laterally. We move in all planes of motion. So we're really varied, and that's literally what sets us apart.
What we've done here is really focus on our program. The program is what makes us different. And the proof is in the members that we have. Our founding members are still in the gym, and we have other individuals who have been here a considerable amount of time.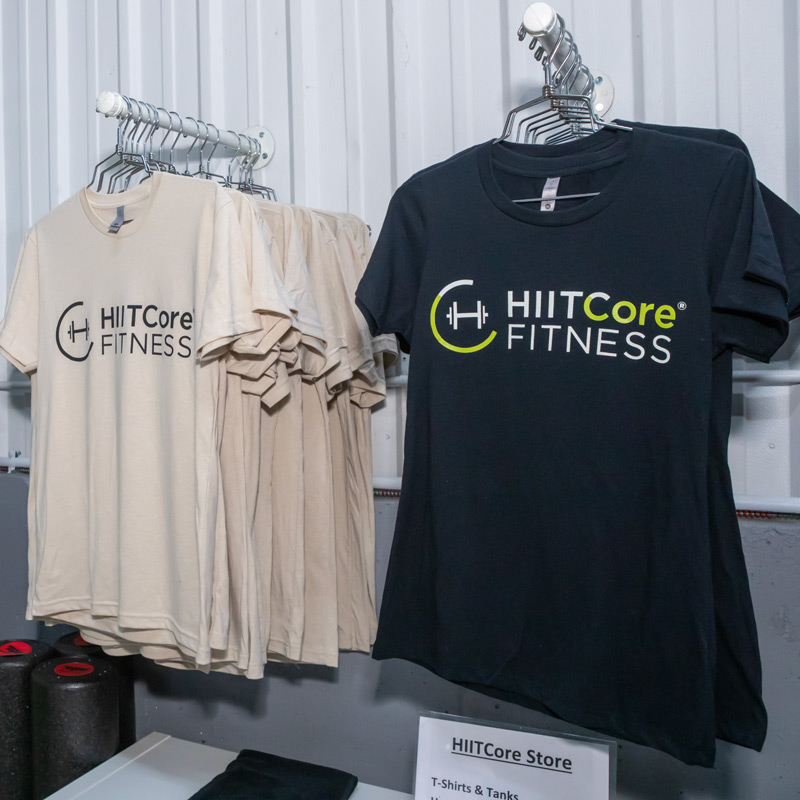 What have you learned about entrepreneurship and running a business?
I've learned that you have to work on your product on a regular basis. Your product is what people are coming for. And if you do a good job with your product, the less [member] turnover you have. The less turnover, the less money that you have to spend on marketing to get new people. So I've developed my head trainer to work with me to put a really great program together.
I've also learned that it's very important to keep the gym clean and not depend on [gym] chalk. That creates a mess! <laughs>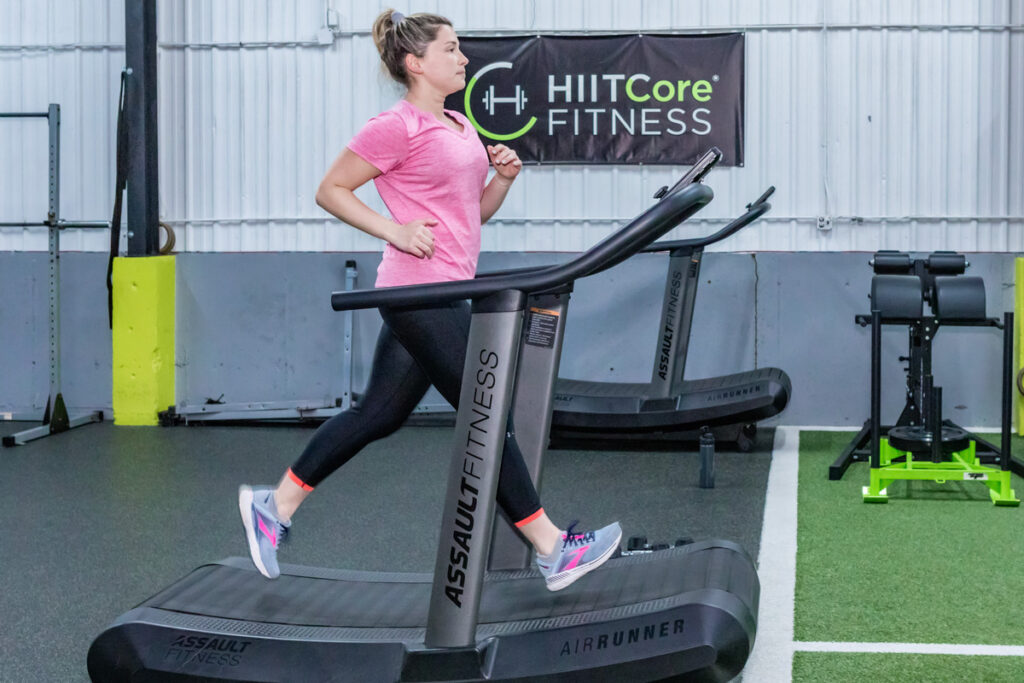 What kinds of people work out at HIITCore?
We cater more towards individuals who want to get a great workout but have to get to work or pick up their kids after school. I feel like CrossFit tends to cater to the individuals who are athletes, who are competitors who want to compete and take ice baths after workouts.
But we still do the same things that other clubs do. For instance, we climb ropes, but we scale it.
What does that mean, to "scale" for different abilities?
How we separate ourselves is that we basically demonstrate the movements and give you enough information to get you started and develop [at your own pace].
Let's talk about double-unders, which is when you jump rope and move the rope twice underneath you with every jump. [Other HIIT gyms] will spend 20 minutes talking to everybody about how to do double-unders, like a workshop.
If you're an absolute beginner, there's no way I'm going to expect you to do double-unders. You first need to work on your core, your conditioning, your cardiovascular. You work your way up. I want you maximizing your 45 minutes and not spending 20 minutes learning about double-unders when you're not yet conditioned enough to handle single jumps.
Now if you can do double-unders, our coaches will approach you individually and give you tips.
And the individual who's doing single ropes is looking over and seeing the other person doing double-unders. Now they're inspired but also still improving their overall level of fitness.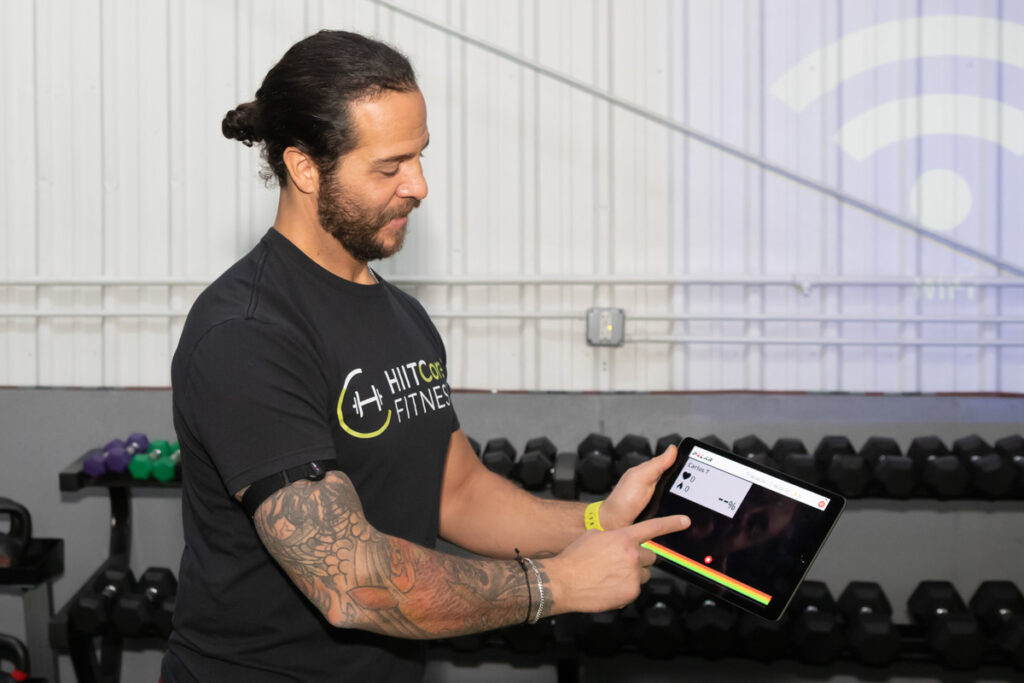 What did you do professionally before starting HIITCore?
I was in IT for over 12 years. Right out high school, I started in the help desk and worked my way up. In my last corporate job, I was an IT support manager for a large firm based out of Boston. I got to travel the world—Japan, London, Paris. I was focused on my career, but I felt like something was missing.
I've always gone to the gym. I've always done [biathlons] and [triathlons]. At one point or another, I got introduced into CrossFit.
Then I met a gentleman who ran a big, global gym, and he was experiencing growing pains. With my corporate and IT skills, and my people and presentation skills, I got the CEO job for that gym.
So that was my bridge. I was like, "Okay, I'm in fitness!" I knew it was a risk, because I was working for a big firm, making a good living, and I was very stable. <laughs>
While I was running that gym, I saw all different classes happening, and that's when the wheels [in my head] started really turning. I was like, "I'm learning so much about running a gym, and I could actually do this."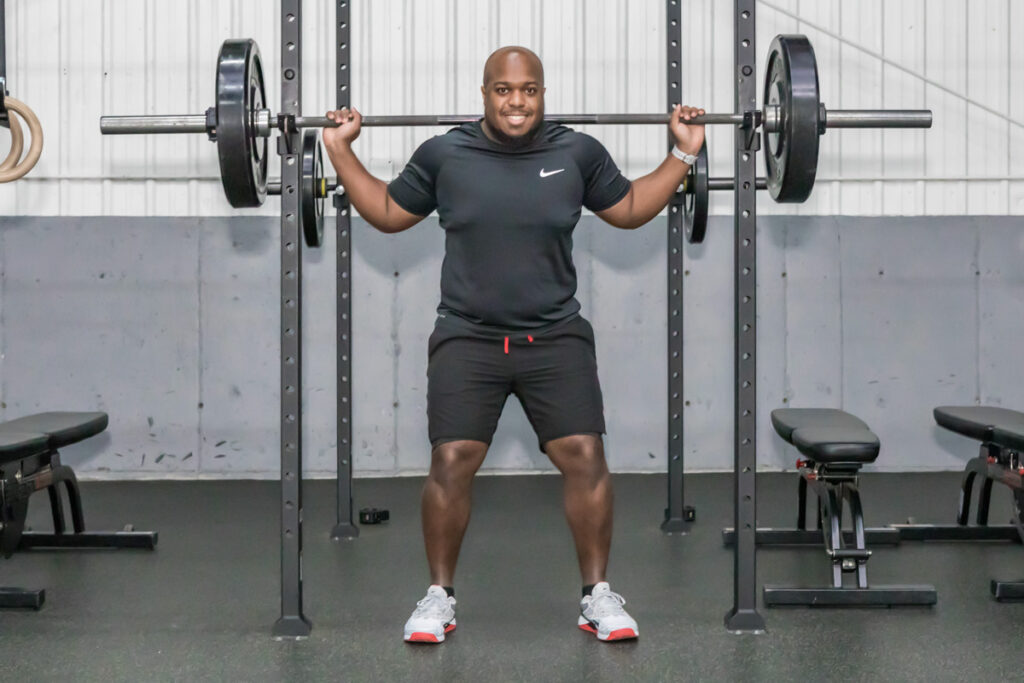 Talk about HIITCore's corporate wellness program.
Sure, our corporate wellness is a digital program—it's 100 percent online. We provide partnerships with larger businesses, typically, that have funds to invest in their employees.
I've created a system that sends out a variety of challenges throughout the year. There's a workout challenge, a nutrition challenge, a step challenge. [Employees] can track their results on our website and have access to an online community in their company.
So you've come full circle from where you started off in IT.
Exactly. We're expanding our reach, and it gives us different revenue streams so we don't have to just rely on memberships.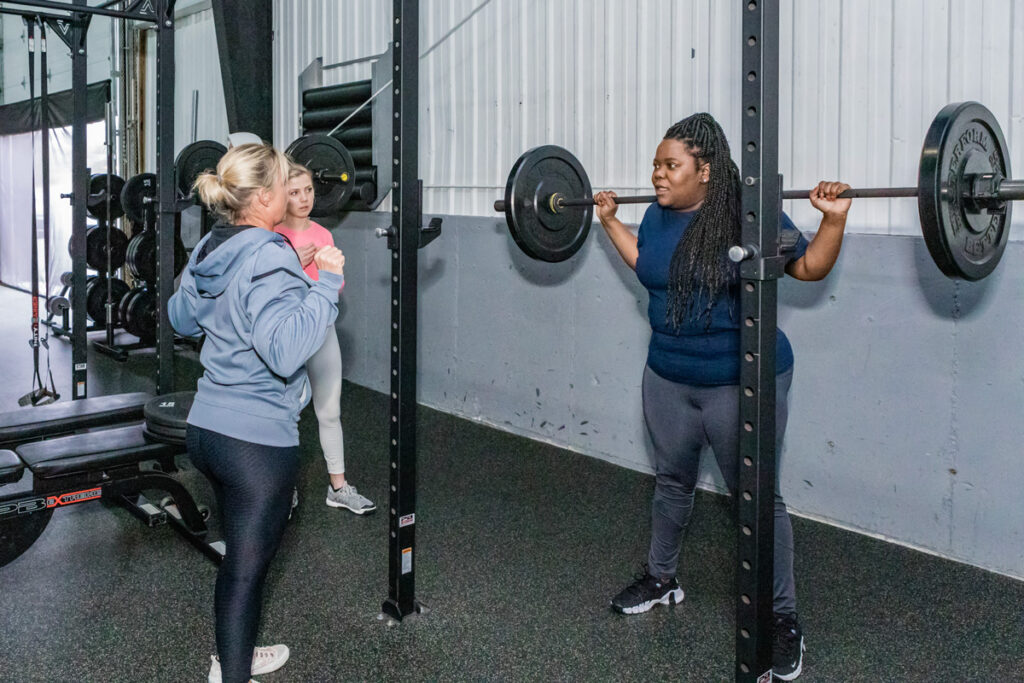 To learn more about HIITCore membership and coaches or to schedule a tour, visit hiitcorefitness.com.
Braintree: Open for Business, Powered by BELD is a campaign celebrating the business leaders, companies, and ideas that enrich our community.
Story by Vibrancy Communications. Photos by Sally Bowen Photography.