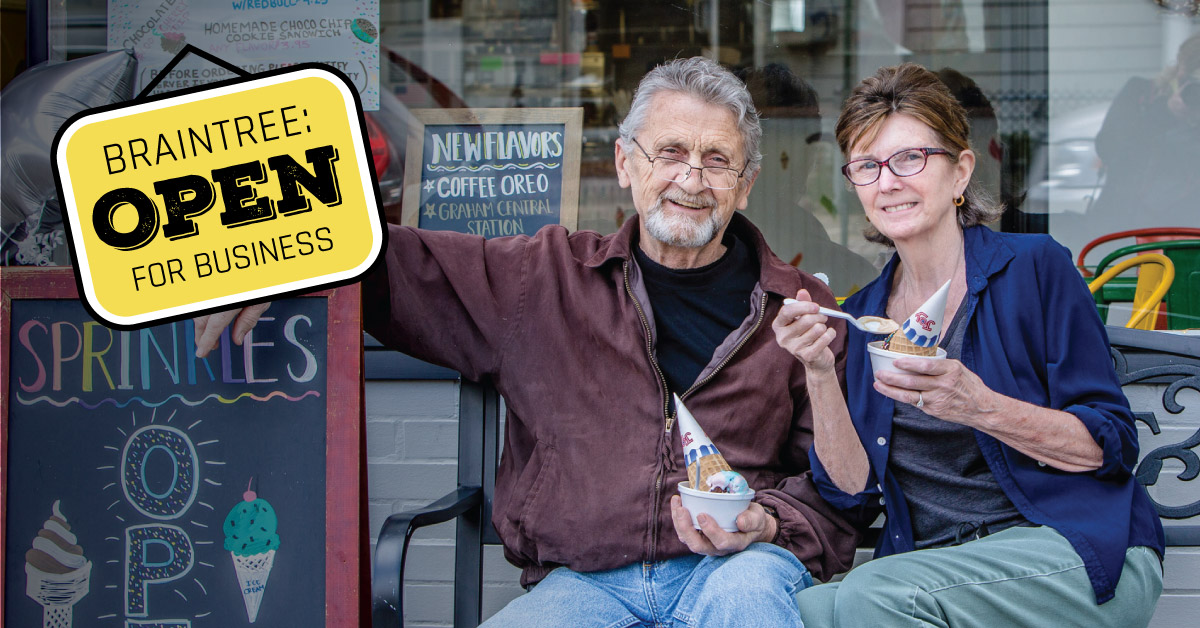 Sprinkles Ice Cream delights families in Braintree Square
August 13, 2021
|
Last Updated 1 year ago
Braintree folks: For summer fun, head on over to Sprinkles Ice Cream in Braintree Square! BELD is proud to serve and spotlight this local company and its owners, Sharon and Don Gouthro. Scroll through to learn about these food service entrepreneurs.
The Gouthros hung the Sprinkles shingle at 357 Washington Street in 2018. Back in the day, they owned Kristen's Breakfast & Lunch next door and later another restaurant in Quincy. The couple have lived in Braintree for 32 years and raised their family here.
The most popular ice cream flavor is Sprinkles' specialty, salted caramel truffle. "The kids also love cotton candy and Oreo," Sharon says.
Sharon runs day-to-day operations and enjoys talking with customers. Don painted the wall art.
The Gouthros have been BELD customers since 2000. "Their support team is very responsive and knowledgeable. Shoutout to Teresa at the help desk!" says Don.
Photos by Sally Bowen Photography
Share this story. Spread the word!