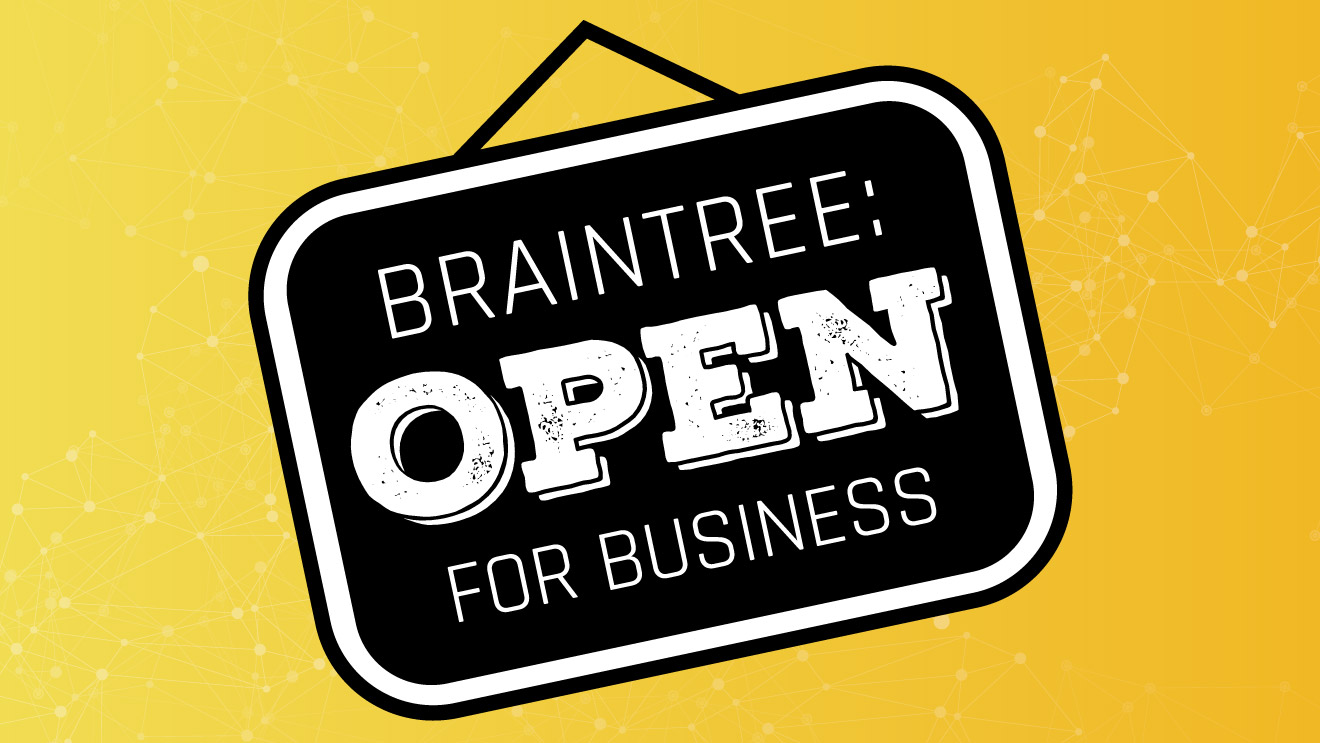 BELD launches campaign to celebrate Braintree's business community
July 30, 2021
|
Last Updated 2 years ago
Braintree is bouncing back! Local residents and visitors are stepping out to shop, dine, say hello and support our local businesses. At BELD, we share that enthusiasm and sense of responsibility to help drive Braintree's economic recovery.
That is why we are launching Braintree: Open for Business, a campaign to spotlight local businesses of all sizes that contribute to our community.
"The goodwill and care that Braintree folks have for each other is truly special," said Bill Bottiggi, BELD's general manager. "We feel it at BELD, and now we want to show our appreciation for our customers."
What to expect
In the coming weeks and months, Braintree: Open for Business will deliver the unique stories of local business owners via BELD's social media channels and BELD.com. We hope to spotlight as many businesses as possible, so tell us about your company!
To get started, this month we will shine a light on four local businesses. Here's a sneak peek:
Dalton Water
Celebrating its 50th anniversary, Dalton Water is a bulk water treatment and delivery company, owned and operated by Joe Dalton and John Dalton. The campaign will reveal the company's special history, including its connection to the Braintree Fire Department and heartfelt support for local artists. (August 6, 2021, update: Read Dalton Water's story.)
Sprinkles Ice Cream
Braintree Square's premier ice cream shop is a joy to children and sweet tooths of all ages. Sprinkles Ice Cream opened in 2018 but the owners, Sharon and Don Gouthro, have been in Braintree for over 30 years and are the former proprietors of Kristen's Breakfast-and-Lunch. (August 13, 2021, update: Read Sprinkles Ice Cream's story.)
Southside Tees
Southside Tees is a silk screen and embroidery company known for its passionate support of Braintree's schools, youth sports, charities and unions. In Braintree: Open for Business, owner Sean Conroy will take you behind the scenes of his print shop. (August 20, 2021, update: Read Southside Tees' story.)
Sally Bowen Photography
Sally Bowen is the shutterbug behind much of our Braintree: Open for Business campaign. She's celebrating her 15th year of business and specializes in commercial work as well as family, high school seniors, and pet portraits. (September 3, 2021, update: Read Sally Bowen's story.)
How to support the campaign
To learn about local businesses and give them a hand, follow BELD on Facebook, Instagram, Twitter and LinkedIn. Then be sure to like and share our "Braintree: Open for Business" posts. Stay tuned—we have more stories to come!
Photos by Sally Bowen Photography
Share this story. Spread the word!